How to apply for Google AdSense and get Approval
To earn as a blogger or webmaster online, you need to monetize your sites/blog. This requires you to apply for adsense approval before it starts showing on your blog/website.
What is google adsense?
Google AdSense can be said to be a program that is run by Google through which website publishers in the Google Network of content sites serve text, images, video, or interactive media advertisements that are targeted to the site content and audience. These advertisements are administered, sorted, and maintained by Google. Publishers earn from this program via their sites by showing ads.
AdSense can be said to be one of the best contextual advertising networks. Most times a lot of difficulty is obsevred when trying to get AdSense approval: In this article, you will see some ways that some webmaster/bloggers have used to get Google adsense approval.
Now let me show you
How to apply for Google adsense accoding to Google update in 2021?
The steps below are tested and trusted and i have friends who used it also and got approval within 72hours of applying for adsense. Please note that this worked but if you try and it does not workout, please try again with faith and you will succeed.
To participate in the AdSense Program according to Google, you need to meet their eligibility requirements.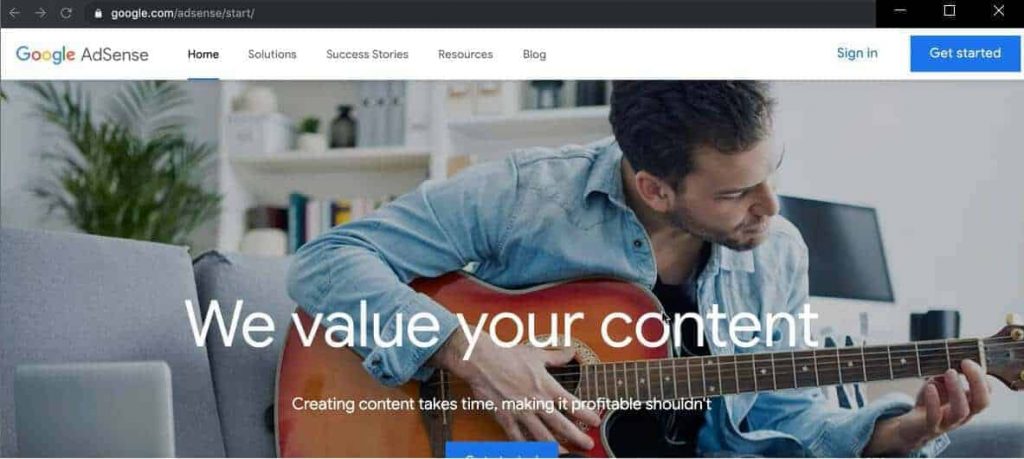 Google Adsense Requirements to ensure Approval:
Register for an AdSense account by going to AdSense.com. Ensure to enter the correct information about your Name, Address, and Website URL.
Ensure to have created some unique and interesting contents on your site. Your content should be of high-quality, original, and attractive to audience
Create a contact page, privacy policy and about us if you can (no matter whether it is a blog or website)
You need to be at least 18 years old
Ensure you have an active Gmail account that isn't linked to an AdSense account
Ensure you have a website, and that website needs to meet all of Google's terms of service
There is no minimum traffic amount that you should have, however the more, the better
Ensure you have some contents (for example when we tried, we had like 5 unique contents besides the pages listed above.)
Please scroll down to see the reasons why Google rejects a website/blog application for adsense application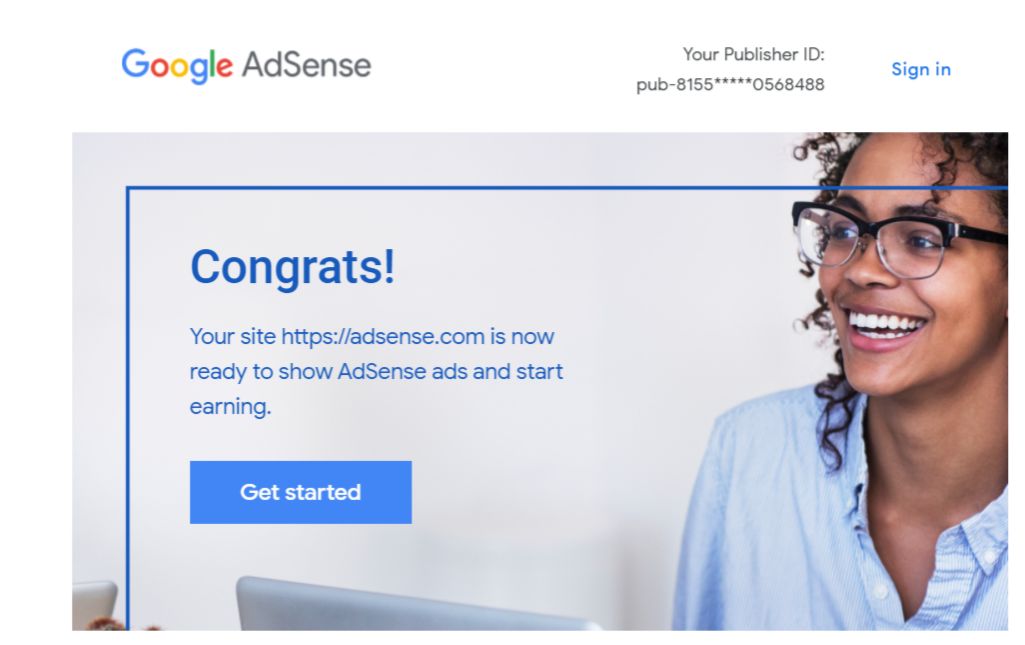 How to apply for your AdSense account and get Approval
Register for an AdSense account by going to AdSense.com. Ensure to enter the correct information about your Name, Address, and Website URL.
The next page shows instructions that will enable you to connect your website to AdSense. AdSense will provide you with a snippet of code that you need to add to your site within the section. They will also give you specific instructions on how to do so when you have a WordPress site. Once you've inserted the code on your site, click the submit button.
Now login to your AdSense account, create AdSense codes. Place the codes in your blog sidebar or you can use the dynamic ad code which you place in the header section of your website and Google automatically displays ads on your site where it deemed fit to.
Please note that Ads will display as blank until the final approval process is concluded. It may take up to 2 weeks for approval. Make sure you don't remove the ads. ( Just leave the code on the site)
After the final AdSense approval, a confirmation email will be sent to you.
Once your AdSense earning reaches $10, AdSense will mail you a PIN to your address.
Login to your AdSense account, and enter the Pin once you receive it.
Congrats you have completed all the steps. See below for how payment works
How does payment work?
A minimum threshold of $100 you need to earn in ad revenue before you can get paid. Also, keep in mind that Google follows a net 30 payment term. As an example, when you earn ad revenue during September, your revenue will be sent out to you in the first week of November – 30 days after the billable month is over.
Why Does Google Authorities Reject Google Adsense Application?
We have enlisted some of the reasons why Google Authorities would reject a website/blog Google AdSense application
Content on the website might have been insufficient, google Scrapped or plagiarized content.
Poor visiting website navigation.
Too many AdSense accounts discovered by Google.
Monetization of your website using other Network Ads platforms.
Non-organic Page views or Website Traffic discovered by Google
Read also:
Conclusion How Do I Get Adsense Approval
Although this process helps in domain ownership verification and a way to reduce fraudulent acts. If they still reject your account, you probably need to try out other AdSense alternatives. like media.net and the rest. Watch out for new post on adsense alternatives. Do let us know in our comment session or Contact Us. please share with the social buttons below and thank you