Best Laptop for Civil Engineers and Architects
A laptop is very important to ensure certain task are easily carried out. In our world today, the use of laptop cannot be overemphasized as most of our office and administrative task are done with a laptop.
For engineers, designers and architects, they require a specialized type of laptop to enable them carryout their work without glitches.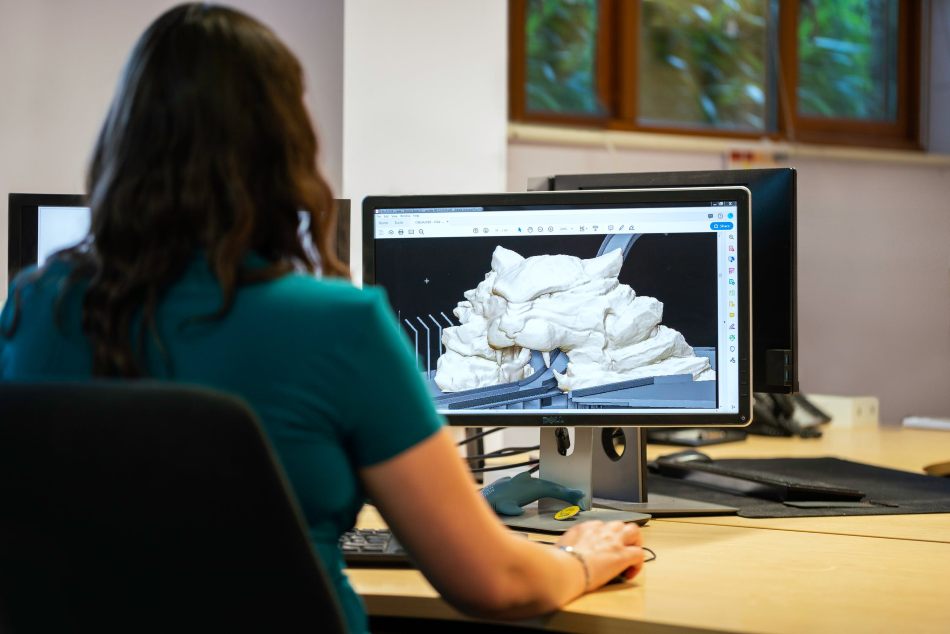 Engineers and architects mostly work on intricate drawings and sketches to design wonderful structures and this needs them to use the best software and tools like Rhino, 3ds Max, ArchiCAD, Revit or Vectorworks.
For civil engineers, architects or even graphics designers to achieve the best result, it's always recommended to choose at least Intel Core i5 processor to start with. Note that with lower laptop specs, there are high chances that you might face lag when loading huge files which of course, will reduce your productivity.
Do you know that there's no point in sitting around waiting 30 minutes for a project to get rendered, because a more advanced laptop can do it in 5 minutes.
Read Also:
Here are 10 best laptops for Civil Engineers and Architects
1. Dell Precision 7730 – World's Most Powerful Mobile Workstation for Architects and Engineers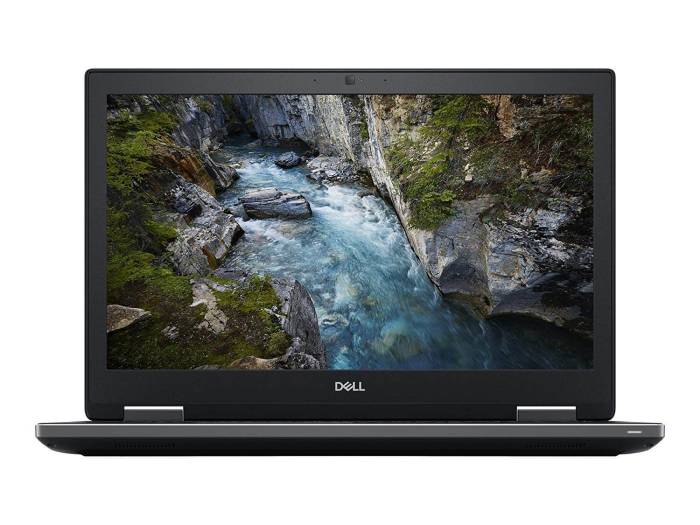 This laptop has been said to be the world's most powerful 17-inch workstation. The product is an absolute powerhouse and can execute the most intense of applications with complete ease.
Test Configuration
Processor: Intel Core i9-8950HK
Clock Speed: 6 Core 2.90GHz to 4.80GHz Turbo
RAM: 64GB DDR4 Memory,4X16GB
Graphics Card: Nvidia Quadro P4200 w/8GB GDDR5 Workstation
Display: 17.3″ UltraSharp UHD IGZO 3840×2160 AG
Storage: 512GB SSD
Design
It is pretty heavy, and you would definitely need a backpack to carry it. It is slimmer than it's predecessors though at only 1.2 inches. It is sleek and sophisticated  -with a carbon-fiber lid, a shiny metal clip around the deck, and the metal frame.
| Pros | Cons |
| --- | --- |
| Super fast processor | Battery life isn't that great |
| 64GB of RAM | Heats up easily |
| Really Vibrant 4K Display | |
| Nvidia Quadro Graphics Card | |
| Plenty of Ports | |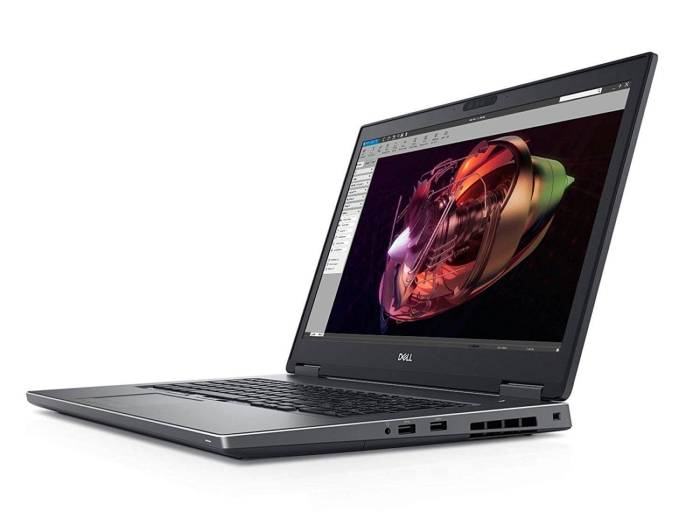 Auxiliary Ports
It comes with a smart card reader, an SD card slot and two Thunderbolt 3 ports. On the right side has two USB 3.1 Type-A ports and a headphone/mic combo jack. The back of the laptop is equipped with an HDMI, an Ethernet port, a mini DisplayPort, the power jack and another USB 3.1 Type-A port.
Display
It has an outstanding resolution of 4K which totally makes you feel like you're in a movie theater. The display is immensely sharp and brings out every color and small detail.
The keyboard is chiclet-style and is comfortable enough, even under super long typing sessions. The keys are backlit and are decently spaced to ensure that there aren't a lot of errors while typing.
Performance
It comes with Intel Core i9-8950HK CPU with its six cores is an absolute powerhouse. Capable of running extremely demanding programs like video encoding and 3D rendering. Whether it be games, video encoding, CAD software or merely transferring files, this laptop passes with flying colors every time.
The Nvidia Quadro P5200 GPU comes highly recommended by everyone in the business. The 8GB of GDDR5 memory is powerful enough to run the most graphics-intensive programs or the latest games at high settings.
Battery Life
In this aspect, battery doesn't last that long. While continuously using the laptop at a moderate brightness, the battery turned off at about 4 hours. By comparism other models at this price range do a lot better.
2. Acer Predator Helios 300
Acer Predator Helios 300 is a top class laptop that civil engineers and architects can use and also suitable for gaming. It packs with powerful specs to handle both graphical tasks along with games.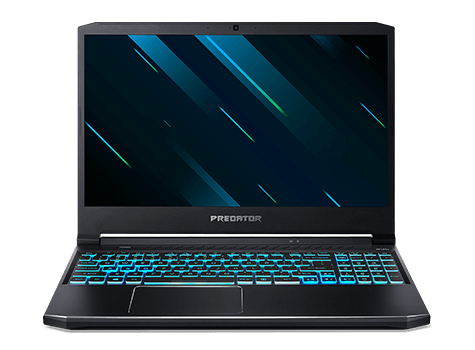 It comes with an Intel Core i7-7700HQ CPU, 16GB of RAM, and 256GB SSD drive, It is a wonderful machine beast that can run AutoCAD, Rhino, 3ds Max, ArchiCAD, Revit, dream weaver or Vectorworks. It can execute your work in seconds.
It has NVIDIA GTX 1060 GPU, 6GB of memory and VR ready feature. So, you can design drawing by taking benefits from virtual reality technology for maximum outcome.
Display: When working and you need more power, make use of turbo boost technology which clocks the CPU at 3.8GHz. Full-HD IPS ready display with LED Backlit delivers outstanding color quality.
Battery Life: It can last for a whopping 7 hours
3. Lenovo ThinkPad P72 Mobile Workstation – Best Laptop For Rendering
ThinkPad P72 by Lenovo is a sturdy laptop built with premium class material and solid in terms of bearing shocks, vibrations, and temperature which makes it the most suitable device for in-field use. It has a full keyboard with numerical pad, good for users who frequently do calculations.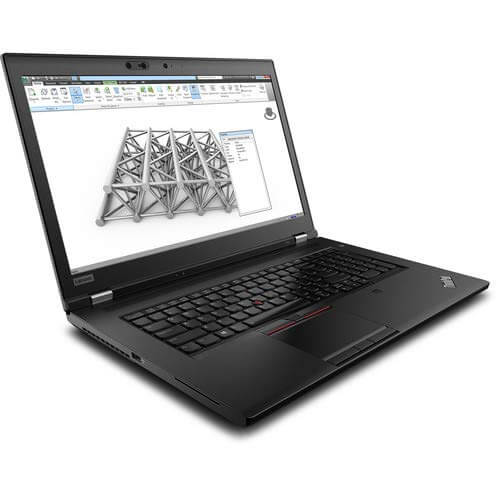 For great level of security, finger print sensor is also included. It can be clocked at 3.8GHz with Turbo Boost.
Test Configuration
Processor: 8th Gen Intel Xeon E-2186M vPro
Clock Speed: 6 Core 2.90GHz to 4.40GHz
RAM: 16GB DDR3 SDRAM
Graphics Card: NVIDIA Quadro P5200 Max-Q 16GB GDDR5 VRAM
Display: 17.3 inches 3840×2160 (4K UHD) IPS, matte, non-touch
Storage: 512GB SSD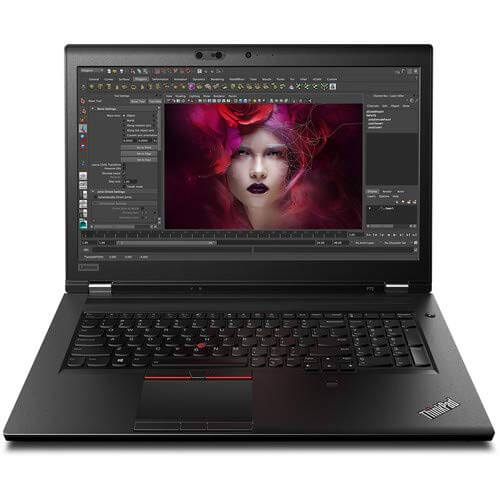 Lenovo ThinkPad P72 Battery Life
The Intel Xeon E-2186M CPU is a 45W hexacore chip which definitely doesn't do battery life any favors and nor does the Nvidia Quadro graphics card. The 4K screen also sucks up a lot more power than a usual 1080p display.
It is a heavy-duty 99Wh battery. It has a two hours of battery life.
It has been ranked as one of the best laptops for civil engineers and architects.
| Lenovo ThinkPad P72 Pros | Lenovo ThinkPad P72 Cons |
| --- | --- |
| Super Fast Processor | Big and heavy |
| Nvidia Quadro Graphics Card | Battery drains out fast |
| Comfortable trackpad | |
| 4K anti glare, vivid screen & Dolby Audio | |
4. Acer Aspire E 15 – Super Laptop For Architects, writers and bloggers
It is also a sturdy and robust built quality thanks to high-end plastic and aluminum. The matte finished lid has crosshatch pattern that beautifies it.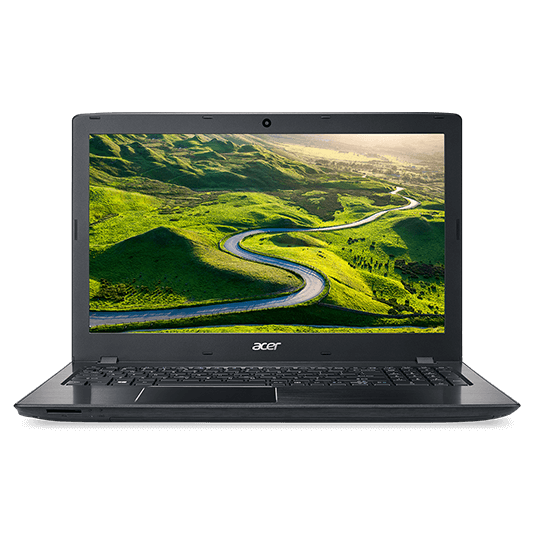 Processor: 7th generation Intel Core i5-7200U processor coupled with 8GB DDR4 Ram, NVIDIA GeForce 940MX, 2GB GDDR5 memory, and 256GB SSD storage.
Display: Its 15.6-inch display panel yields high definition output with ultimate graphics quality.
It comes with an awesome keyboard which makes it one of the best laptop for writers and bloggers.
Battery Life: A whooping 12 hours battery life so that you can work all day long.
5. HP ZBook Studio 15 G5 Mobile Workstation – Best Laptop for Student Architects
This is one of the most student-friendly architectural laptop as it has the following features below. It is affrdable compared to other laptops in this class as it uses slightly obsolete models of all the processors.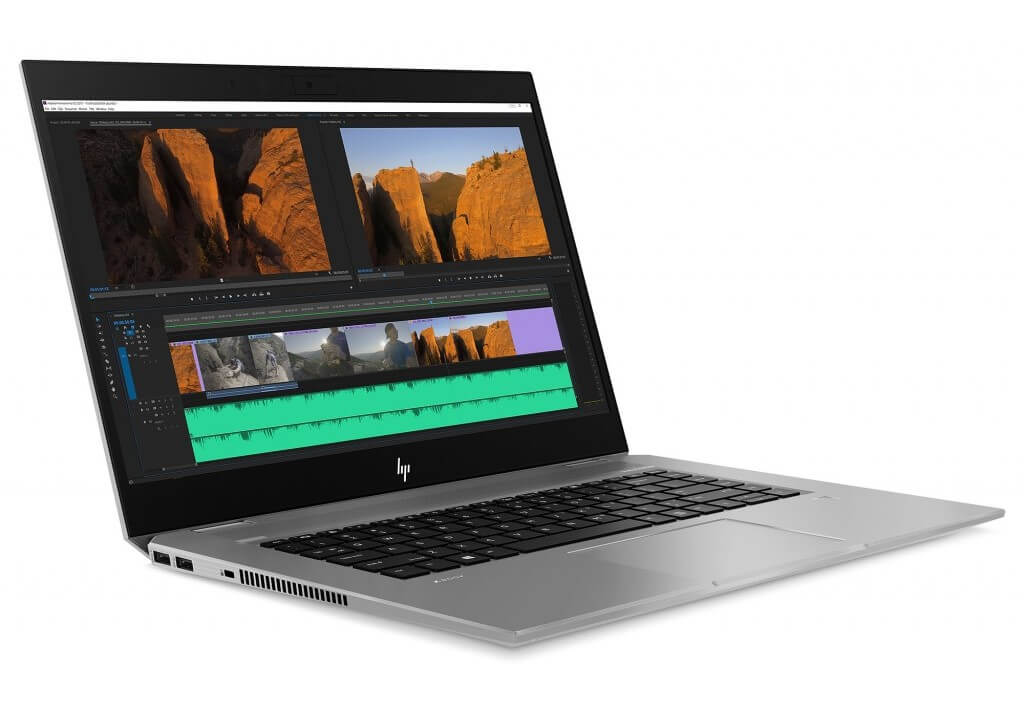 HP ZBook Studio 15 G5 Test Configuration
Processor: Intel Core i7-8850H
Clock Speed: 6 Core 2.6 GHz
RAM: 16GB DDR4 RAM, can be upgraded to a maximum of 64GB
Graphics Card: Intel UHD Graphics 630 or the Nvidia Quadro P1000
Display: 15.6 inches
Storage: 512GB SSD
HP ZBook Studio 15 G5 Performance
It has a good performance with the Intel Core i7-8750H is extremely powerful with 6 CPU cores making it a hexacore chip. Those cores have a clock-speed-range of 2.2 to 4.1 GHz.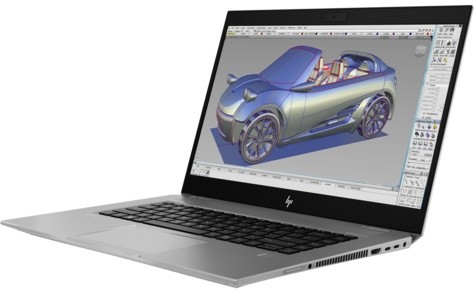 It also has two M.2 2280 slots for SSDs as well, so it is definitely very customizable.  The HP laptop can be outfitted with 256 GB, 512 GB, 1 TB or up to 2 TB in SSD.
It comes with a CPU that doesn't even heat up excessively when you keep on working on it. The clock speed can crank up to 3.9 GHz.
It has a powerful CAD -optimized Nvidia Quadro P1000. It is a bit slower than the fastest Quadro cards on the market, but it is still very efficient in running CAD software. It's GPU performance doesn't reduce when you run the laptop on battery.
Above all for game lovers, you can play almost all of the most modern games with it.
Battery Life
It comes with a 97Wh battery. It can last up to 10 hours if it's idle with just the wi-fi on, but can also work for 5 or 6 hours, with moderate intensity usage.
6. Lenovo Flex 15 – Most Versatile Laptop For Engineers
This device is a 2-in-1 laptop that can be used as a standard computer as well as a tablet with a 360 degree hinge. It comes with a unique and lovely design. It includes a fingerprint sensor placed under the keyboard. It has two variants which are 14-inches and 15.6-inches variants, providing a choice of selection for users.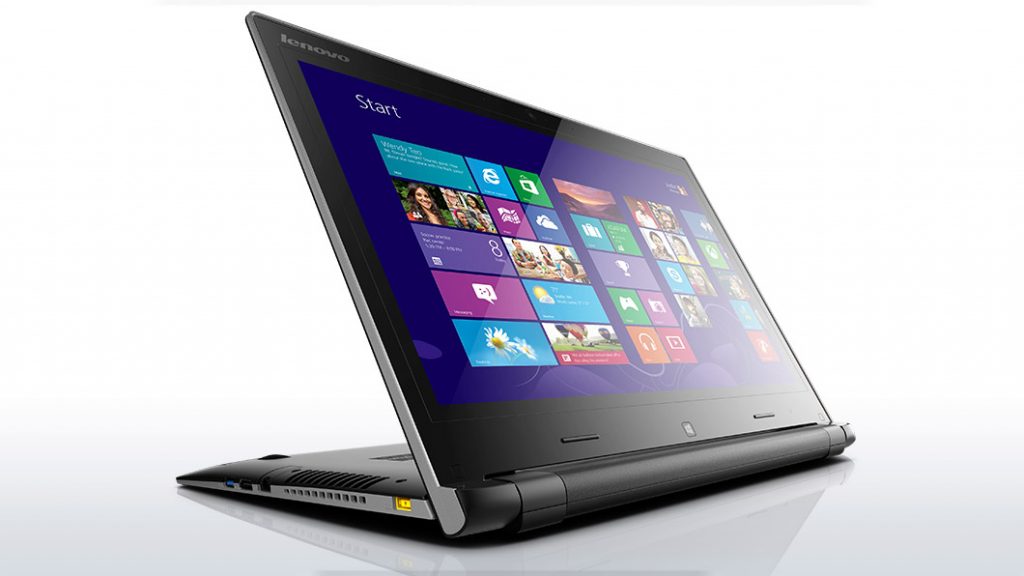 POWERFUL PROCESSING: – Has 8th Gen Intel processor and a 256GB PCIe SSD. Fast lightning boot-ups and transfer times on this 2-in-1 laptop computer/tablet combination.
Battery Life – Amazingly, the battery last for up to 10.5 hours
It delivers cutting-edge performance for mechanical and civil engineers, and architects to operate CAD, Maya, Sketch, and Adobe apps.
7. Microsoft Surface Book 2 – Most Versatile Laptop For Architects
It is made of all aluminum body, looks super sleek and is much bigger than the previous surface book. It has a dual mode usage.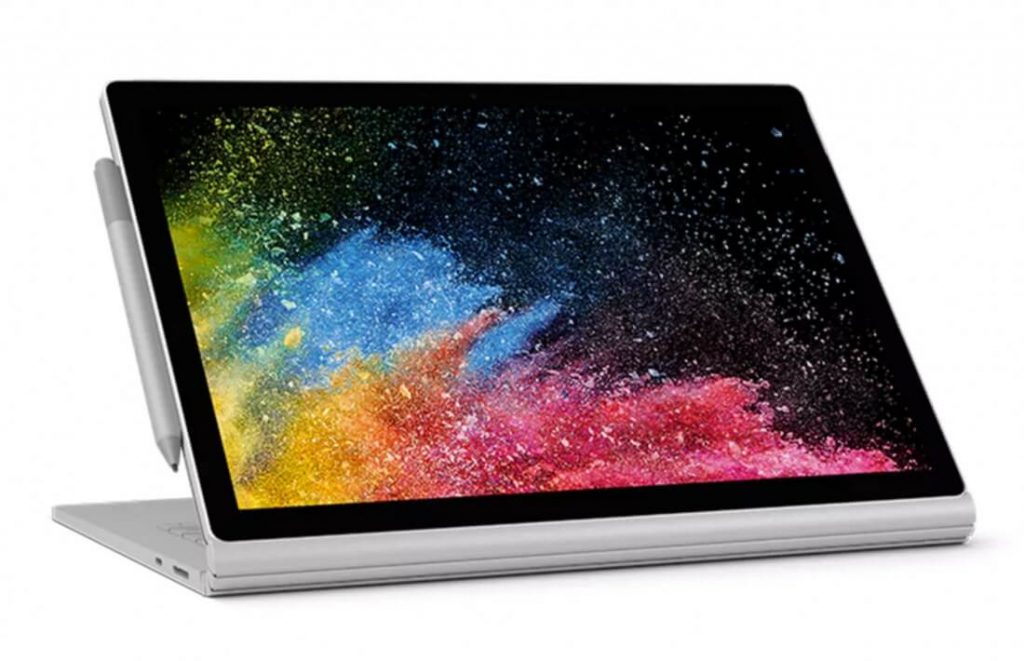 You can either use the keyboard or the touchscreen. Pixel-by-pixel it is the best in the 1080p category. Short of 4K, good money value.
Microsoft Surface Book 2 Test Configuration
Processor: Intel Core i7
Clock Speed: Quad Core 1.9 GHz
RAM:16GB
Graphics Card: NVIDIA GeForce GTX 1060
Display: 15 inches
Storage: 512 GB SSD
It has Nvidia GTX 1060 graphics which makes it awesome for graphics, engineering and architectural designs.
It's 16 GB RAM seems a little lower, and if you have multiple heavy duty applications running, it might cause some lag.
Battery life: The battery can run to 7 hours on moderate usage.
| Pros | Cons |
| --- | --- |
| Superb battery backup | Screen is a little small |
| Visual Clarity | Display is not 4K |
| Highly Versatile Modes Of Working | |
| No lag while using the surface pen | |
| Looks very modern | |
8. Dell G5587-7866BLK-PUS G5 15 5587 Gaming Laptop – Best Architecture Laptop
Dell G5587 has a 15.6-inch IPS display supports 1920×1080 resolution and is anti-glare.
Performance: With a quad-core  i7 CPU and the 16 GB of ram makes this laptop strong to run multiple applications. However, it does run a risk of lagging slightly on high-end CAD software and video rendering tools.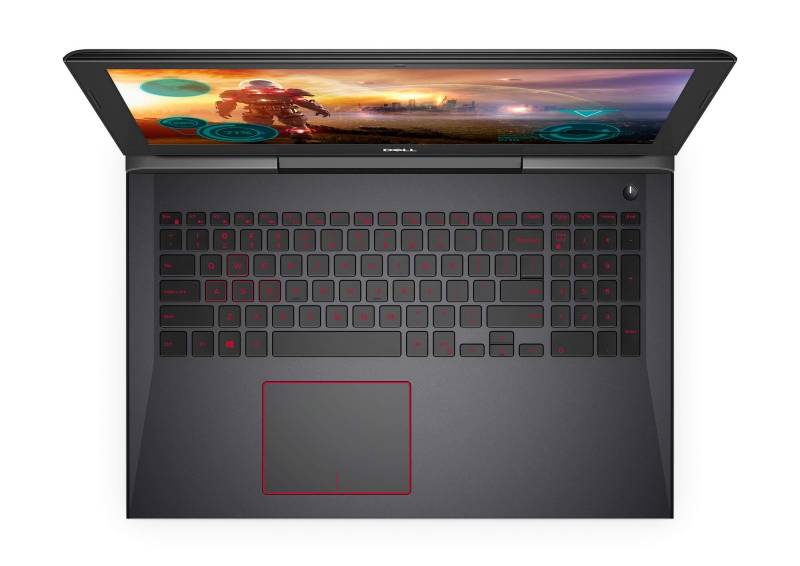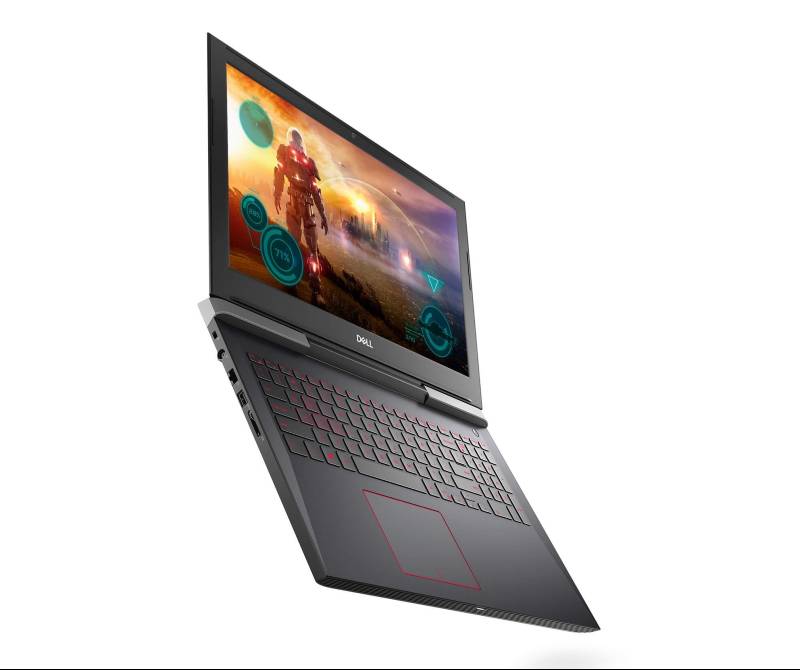 Test Configuration
Processor: Intel Core i7-8750H Processor
Clock Speed: 6-Core, up to 3.9GHz
RAM:16GB
Graphics Card: Nvidia GeForce GTX 1050 Ti 4GB memory
Display: 15.6″ LED Display
Storage: 128 GB (SSD) Boot + 1 TB 5400 RPM [SATA] HDD Storage
Battery life: When browsing the web with Wi-fi, the battery lasts a good 6 hours.
For engineers, architects or graphics designer, this laptop can handle most high-duty applications but don't expect lightning-fast speeds. It can also be awesome for gaming.