Best video edit apps for android
Smartphones have been attached to almost every step of an individual. This device has a significant role in the lives of the people. Through the applications in a smartphone. almost everything is possible.
Nowadays. the cameras of the mobile phone become a competitor of DSLRs. photographers. and videographers. Photo and Video editing applications become a rising tool in the mobile app market. There are several online video edit apps and you will see the best of the best listed below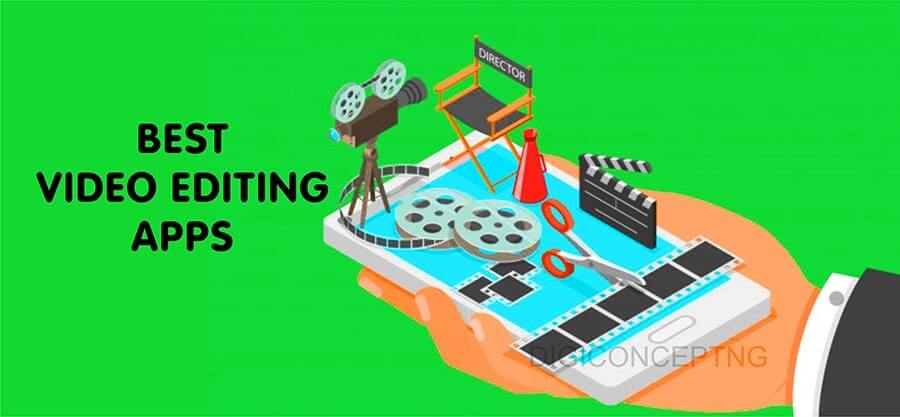 There's a large count of editing tools (video edit software) that are available to create high-quality videos in an instant And today. we will Ode you in discovering some of the best video editing apps that you can use through your mobile phones.
You can start using free applications to make your videos. But to make it easier for you. we have 7 best video editing apps below that you might want to try
List of Best video editing app
Read Also: Easiest ways to download videos from Youtube
1. Adobe Premiere Clip
Adobe Premiere Clip is a video editing app that will allow you to edit any kind of video from your Android device. Aside from the Reek management of the app. you will surely enjoy using it Clip's best feature is its capability to create a video automatically.
It can build you a video from the clips or photos that you will choose. Also. you can make a video from various functions like trimming. adding transition. cutting, Filter. music effects. and so on.
What's good about this is. you can use this for free without being interrupted by the ads. You can have direct video sharing on Facebook YouTube. and Twitter.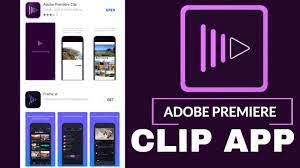 Unique Highlights of Adobe Premiere :
Automatic mode for making videos instantly.
Auto Mix that will dynamically balance the background music in videos.
Innovated videos can be exported to Adobe Premiere Pro CC.
How to create a Facebook business page
2. Movie Maker App
The Movie Maker is a video editing app useful in making short videos such as videos for Instagram in squared format You can enjoy its fantastic features for free with such intuitive video editing tools.
Unique Highlights of Movie Maker :
Text animation effects and motion track animation effects
A host of Filters. stickers. and cinematic effects
Music slideshows function
3. VideoShow video maker app
VideoShow is a video editing app which you can download in the Play Store for free. This app is easy to use and user-friendly.
It has lots of essential functions that you can enjoy. Likewise. you can beautify your video through its audio recording and editing tools by adding effects. music text and sound effects. The best part of it is you can perform live dubbing!
VideoShow has 50 different themes. which will be attractive and new to the eye of your viewers. You can compress the video for you to reduce its size. It has no duration limit as well as it doesn't lose any quality.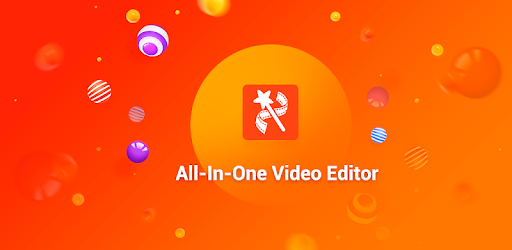 Unique Highlights of VideoShow :
50 elaborate themes to beautify videos. slideshows. and vlogs
The convertible soundtrack of the video to mp3 file
Blurred background to adjust voice enhancement and audio speed features
You can add multiple background music to a video.
4. FilmoraGo
FilmoraGo is a video editing app available on google playstore. The primary functions such as cutting, adding a theme. trimming. and music is very manageable. You can make square 16:9 videos for YouTube.11 for Instagram. add transitions. create the reverse video. slow motion. text and many other features to make an explicitly beautiful video.
FilmoraGo video maker app has most of its features available For Free, but some of the in-apps are available for purchase. You can also save the videos you created with it on your gallery. or you can share it directly to any social networking sites. EdmoreGo has a wordmark at the end of the video. However, you can remove it with the upgrade.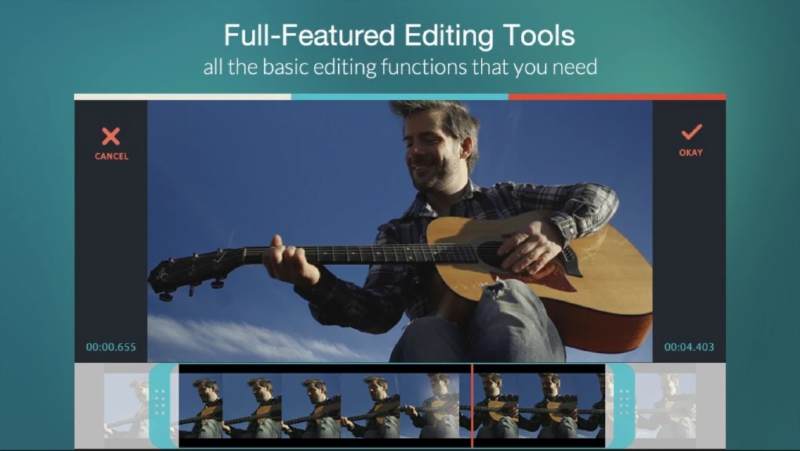 Unique Highlights of FilmoraGo:
Has an extensive collection of effects and templates.
Has a real-time preview of clips
Set of professional editing tools.
Videos and photos can be imported from social media websites lace Instagram. Facebook etc.
5. PowerDirector Video Editor App
This is a video maker/video editing app for Android that has an easy to use timeline feature. PowerDirector might take some time to manage the controls of the app completely.
But as you get used to it. you can make a professional-like video with such impressive effects. PowerDirector has 30 venous effects and transitions effects that you can choose to use for the video that you will make.
You don't have to doubt if you want to by this app because they offer tutorial videos for all its functions. Also. you can build awesome green screen videos. The Android 4.3 version and up support this application.
The majority of PowerDirector's features are in the free version. But the upgrade to the full version will let you remove ads. watermark and extract videos in 1080 and 4k resolutions.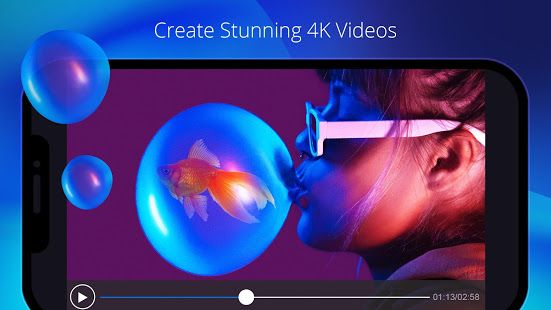 Unique Highlights of PowerDirector video edit:
Videos can export in 4K with hardware support
Chrome key selector feature for dividing transparencies in videos and layer effects.
Slow-motion video editor for making video FX in slow-motion.
6. KineMaster
KineMaster is an efficient video editing app for Android combined with a smart innovation of powerful features. It has a drag and drop technique in importing files. You can insert blocks of texts or subtitles or add different types of transition in between video fragments.
Likewise, it offers exceptional levels of control in the editing process to create professional videos quickly. Most of the functions of KineMaster is available in the free version.
But to remove the watermark and have full access to its premium assets, you need to purchase the professional version of this video creation app.
Unique Highlights of KineMaster :
Multiple layers of videos, effects, overlays, images, text stickers and handwriting can be combined
Detailed volume control from scene to scene within a dip
Instant preview feature to view the editing
7. Viva video editor
VivaVideo is a video editing app that will help you make professional-look videos from your Android. It has hundreds of user-friendly effects from filters and stickers to create animations of clips and subtitles.
VivaVideo has inbuilt slow-motion effects for video and slideshow makers effect and you can manage its essential functions from cutting and pasting videos, merging, to trimming dips all can easily be operated.
It can be said to be among the best video editing apps for Android that can be used for online video edit. Also, you can directly share your created videos to different social networking sites.
Unique Highlights of VivaVideo:
Video collage maker for merging video dips.
Lots of options for collage themes and templates to choose from.
Built-in slow motion video editor.
Conclusion
Knowing all the parameters before purchasing or downloading a video editing app will help you choose the best one. We also suggest you test it before investing since most of these apps have a Free version. It doesn't matter if you are an amateur or a professional as long as you take your time to observe the package of features that you require. You can get the best video edit apps for android with this post acting as a guide and i bet most of you do not know these free video editor are available on Google playstore.
Do you find this article helpful? We hope so! We intended to help you find the video edit software that fits your standard. Also. we will be grateful if you share your reviews in the comment section.