How To Download and Install Google Playstore App on Huawei Devices
The ban by America on Huawei from carrying out business with American companies due to reasons that they (Huawei) illegally source data from America (technological espionage).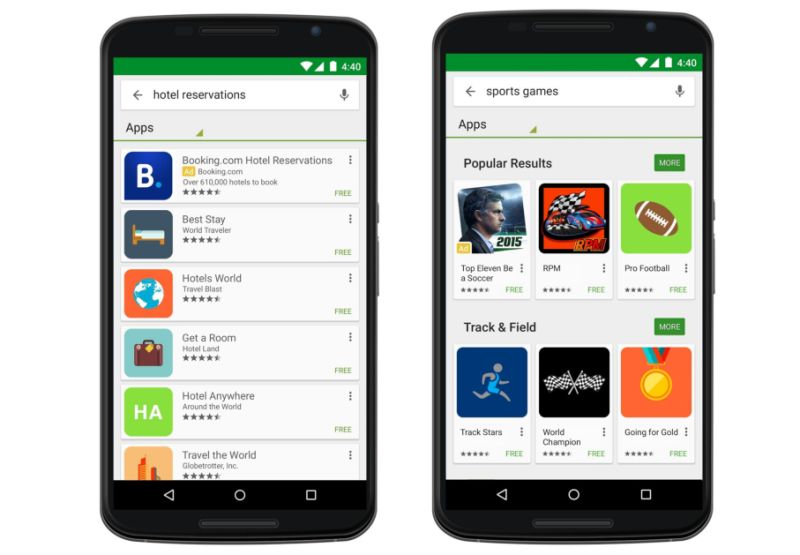 This has resulted in a trade ban on Huawei smartphone from using Google services, including the highly sought after Google Playstore. this means that as a Huawei phone user, your Android operating system will not be supported for the Google Playstore app.
This is somehow bad but "Good news" as in this post, you will see how to download and install Google Playstore App on Huawei smartphones and tablet devices. Hurray!!! yeah right.
Read Also
There are numerous methods to getting the Google Playstore App on Huawei smartphones, but they are not aproved ways. In this article, you will learn how to download and install Google Playstore App on Huawei smartphones using the Chat Partner App.
Installing Google Playstore App on Huawei Smartphones Using The Chat Partner App
Users of Huawei phones do not have Goole Playstore apps installed on their smartphones and some find it difficult to have apps installed from playstore but that will be a problem of the past after you finish reading this guide.
I advice you to follow the steps outlined in this post, in the order to which they are listed.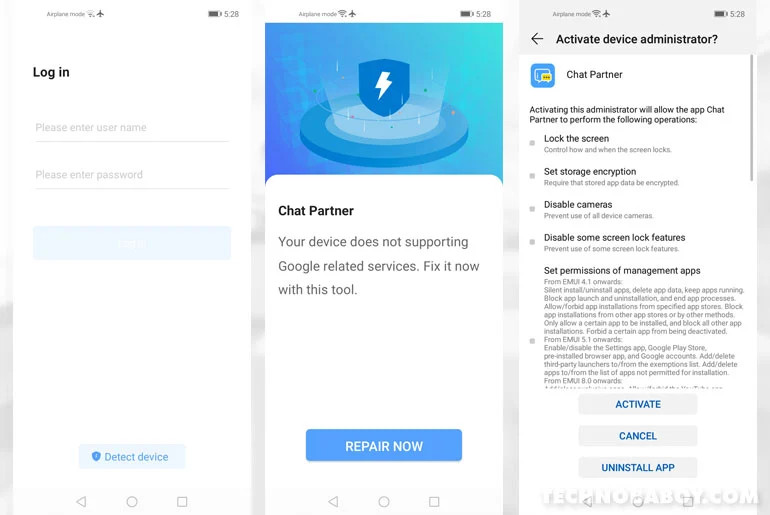 Download and install the Chat Partner app
Run the chat partner app on your Huawei smartphone
Click on Detect Device then Repair Now
Wait for the device Administrator window shows up
Now click Activate
Reboot your phone
Check if you will find the Google Playstore App installed on your smartphone
Launch the Google Playstore App and input your particulars
Note: if you encountered the  "Device is not Play Protect certified" error, you can please refer to the steps outlined below to get yourself sorted out.
How To Fix " Device is not Play Protect Certified" Error
When you face " Device is not play certified" error, may not be a general error with Huawei smartphones. Please note that the chances of you getting this error when trying to install Google Playstore on your Huawei smartphones. This occurs when Google doesn't find your device ID in its database.
Download and install the device ID App 
Launch the app and copy the Device ID displayed therein
Put your Device ID in the space provided in Google's device registration page
Click the register button
Wait for an hour or more and then proceed to reboot your Huawei smartphones.
Conclusion
Now you should be able to download and Install the Google Playstore on Huawei smartphones and enjoy the benefit of using Google playstore services. The steps has been tested on Huawei smartphones and it worked effectively. Please follow the steps as directed and read through to avoid mistakes.
Trust this post has been helpful? please leave a comment below and share with the buttons below.