Factors to consider when buying a laptop
The usefulness of a laptop cannot be over emphasized. Everyone needs a laptop and wish to buy, but the challenge is making a right choice of buying the best type of Pc. There are so many things to consider when you want to buy a pc.

Here are the factors to consider in our Laptop buying guide.
1 Size
Size is crucial when choosing a laptop. Sometimes, the screen size decides the type of applications that can run on it. For example, for an engineer or an architect who runs software like AutoCad, it will require screen sizes that are a bit larger before it can run. So if you wish to just use it for typing, watching movies, storing files and the rest, then you need a mini pc.
Another feature a laptop is the ability to slip it into a laptop bag and and go anywhere without it been bulky. If you are concerned with portability, you're best bet is to look at laptops with a smaller screen size and thin, lightweight design.
2 RAM
RAM is the main memory in a computer. It is one of the most important components in determining your system's performance. The best recommended RAM size any laptop should possess is 2GB. If you are a programmer, graphics designer, Architect, and the rest you need a laptop with 8Gb RAM but where things maybe difficult bearing in mind the country we are in and the economic situation. 4GB minimum RAM can suffice.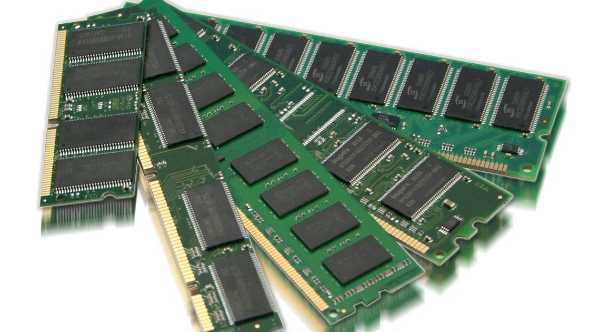 If you are into games, 12Gb or 16 Gb RAM is better. The higher the RAM you have, the faster your laptop will process data, and the more applications you can run smoothly at any one time. 4GB of RAM is the minimum.
3 PROCESSOR 
The Central Processing unit (CPU) is the heart of the PC. To run or perform any task on your pc, the processor is the one that processes it.
The recommended CPU's now is the Intel's Core-based range. New laptops will most likely contain Core i3, Core i5, or Core i7.
Found in Core i3 in entry-level laptops.
Found in Core i5 in the majority of mid-range laptops.
Found in Core i7 in higher-end laptops.
Note: Core i7 offers the best performance, though it dissipates more heat from the bottom of the device.
4 GRAPHICS CARD 
Another major aspect to look into if you are Graphics or design person or a gamer is the graphics card or GPU. if you plan on playing games or using rendering software, you will need a discrete graphics card that can comfortably play most games at reasonable frames.
To get the best graphics, we recommend a laptop that has at least an NVIDIA GTX 1650Ti or an NVIDIA RTX 2070 or higher. If you dont have a high budget, RTX 2060 is recommended as it still gives good graphics at least on Full HD displays. 
5 Battery Life
This can be considered important especially if you will be working far from a power source. You need laptop battery that can last long atleast say 2hours minimum. Variables such as screen brightness and the types of programs you run will affect how long the battery lasts.
Do not trust the number of hours the manufacturer quotes, look at the rating of the battery in Watt-hours (Wh) or milliamp-hours (mAh). The bigger the number, the longer the battery will last.
6 Screen Quality
Look for pc that is easy on your eyes. Screen resolution is important. A 1920×1080 full HD screen gives you great image quality and plenty of room to keep your windows in view.
7 Storage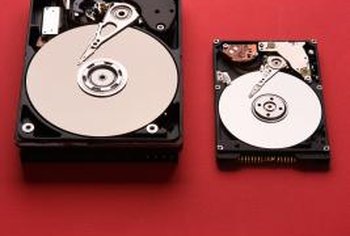 You may consider amount of storage and also the type of storage. If you are looking for more storage space, you can go for high capacity HDD but also if you are looking for speed, then you want an SSD.
8 CONNECTIVITY AND PORTS 
You need to take this into consideration if you wish to plug in things like hard drives, mouse, keyboard or flash drives. You may even want to charge your mobile device or transfer files from pc to other devices.
Thinner laptops sometimes don't have ports. You may consider if the pc has USB 3.0 or 3.1 ports, also does it have the Type needed such as Type-A or Type-C. DO you want to connect it to a TV or display screen, then you want one with HDMI or Display Ports.
You may want audio ports, media cards slots (for photographers).
Furthermore, does it have Ethernet port? Consider pc with 802.11ac Wi-Fi and up to 5GHz standards. Does it have a Bluetooth support to connect to audio devices or wireless peripherals (Bluetooth 5.0 support) a Bluetooth 4.2 will suffice. 
9 Budget
You budget plays a part in determining what you can buy. To get a laptop considering the factors above, money plays a role in the acquisition. You just need to strike a balance between quality and your budget.
10 Brand
Please consider getting one with a trusted brand. There are so many brands who manufacture laptops and sell in the market. There are few known over the years tested and trusted like Hp, Dell, Lenevo, Axus, Google Chrome to mention but a few.
If you have a brand which you think should be on this list, kindly share with us in the comment section. Trust this post has been helpful, please share with friends and family on social media.