Proven Ways to Get Quality Backlinks
A survey conducted by Google Search Quality Strategist showed that the two most important signals for ranking websites during searches are Link Building and Quality Content. Building backlinks is a form of off-site SEO practice where other sites link back to your site. Usually, we shouldn't have control over this form of SEO practice but fortunately, we do.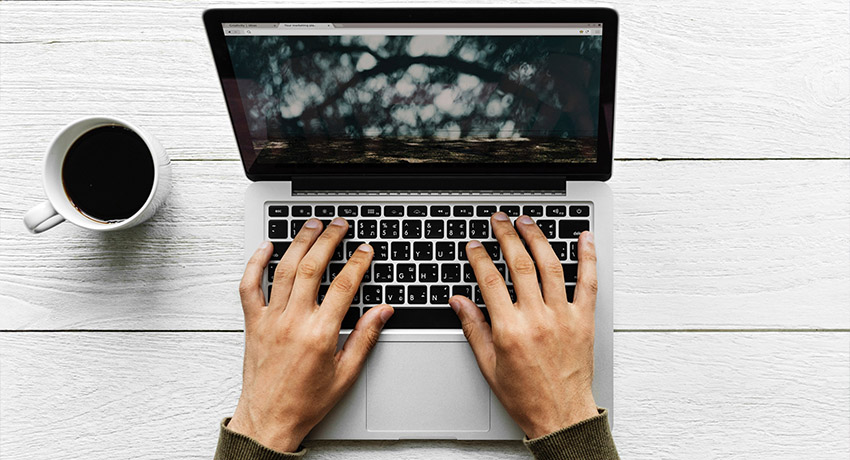 The number of quality backlinks you have tells Google that your site contains excellent content. Especially if a large chunk of your backlinks are coming from sites with very strong reputation [High domain authority of say, 60]. For a domain with high authority to link back to your site, it will definitely boost your site's reputation in the comity of readers and search engines. And that's why Backlinks is now an essential form of SEO.
Think of backlinks as an endorsement you get from sites of high reputation. For instance, an A-list celebrity endorsement is weightier than that of an upcoming act. That's exactly the way it is with backlinks. You really don't need backlinks from sites with low authority, Google won't respect them enough and you won't have much to gain.
What you will learn:
5 proven ways to get quality backlinks
How to determine websites with high domain authority
How to maintain healthy backlinks
Major Importance of Backlinks
Increase your credibility and reputation: Earning backlinks from websites with high authority will definitely send a signal out to search engines that you are credible and what's been linked to must be something of high value and importance. Consequently, your page rank begins to increase. And besides, backlinks increases your reputation and portrays you as a thought leader in that particular niche.
Traffic: Backlinks usually refer to a resource on your website that further explains what is being talked about on the source page. There are chances these links will be clicked on, hence, driving more traffic to your website or blog.
Types of Backlinks
Natural (or editorial) links: Natural links are the best kind of links that exist. They are the links that you get from websites out of their own will, without you asking them to link to you. The best way to get this type of link is by having valuable content.
Manual links: These are the ones you actively work to earn. You personally reach out to authors of blogs and ask them to link to your website/blog.
Self-created links: You create these ones yourself on social media posts, blog comments, guest blogging, forum posts, etc.
How to determine Domain Authority [DA] of a Website
Backlinks from sites with high Domain Authority are what you should always lookout for. DA is a search engine ranking score developed by Moz that predicts how well a website will rank on search engine result pages (SERPs). Hence, you want to get links from sites that rank high on Search engine result pages. It is ranked on a scale of 1-100, 100 being the highest. Don't consider websites having DA less than 45.
To determine the domain authority of a website, use this free tool by SEO Review Tools
5 Proven Ways to Build/Earn Backlinks?
1 Writing good contents
Google frowns at links that have poor content. The first thing you must do while building your links is to have a valued content that will validate your links to avoid being penalized by search engines. Once you have good contents, backlinks will naturally come, not abruptly, but slowly and steadily. This is the easiest and the safest way to earn backlinks.
2 Repairing broken links
I will try to explain this as simple as possible. Broken links are basically dead links that no longer works. Once you have a content that you want other sites to link to, you can hunt for websites having broken links in their contents. Once you identify these links, reach out to the webmaster and give an alternative to the link, which is your website. I know this is a little stressful but it will be worth it, I promise. There are tools you can use to achieve this, broken link checker. Follow this steps:
Look for competitors using same keywords with you here. If you already know the websites you want to target, skip this step.
Check their broken backlinks here
Contact the webmaster and give your link as an alternative.
Answering questions on forums and commenting on blogs
Care must be taken, else, this method of earning backlinks may become risky because of spamming. You must make sure you are providing relevant answers and giving out your links as a resource. Make sure your link is relevant to the topic of discussion too.
3 Directly asking bloggers for links
There is a saying which goes thus: "If the mountain does not come to Mohammed [SAW], Mohammed [SAW] will go to the mountain". If you are not getting any or enough natural link, you can ask bloggers to link to you. This is quite difficult to achieve, but it all boils down to the quality of your content. If your content is great, you will be definitely considered. There are ways with which you can go about this:
You can establish your presence as an expert from the way you phrase your comments on blog posts. This way the blog owner gets to notice you and acknowledge you. From there, you can establish a good relationship and get that link you so desire.
You can offer to write a quality and engaging blog post. You would embed some of your links to this post(make sure they are relevant and value-filled). No, this is quite different from guest blogging, because you give out the copyright too. Make sure the blog is a reputable one with high authority, and also avoid attributing many links to your site and this will sell you off to Google. Just stick to one or two links to your website/blog, the way to maximize this is to make sure you are linking to your best content that's relevant to the content you have written.
Guest blogging
There are some sites online that accept guest bloggers. You simply post content there and link to your website. Here, your copyright is intact and you are acknowledged as the author of the content. Before you write as a guest for any blog, make sure you check how much traffic the blog earns and always evaluate the level engagement they have with their readers.
Read also: How to increase your web visitors time
You can search for blogs that accept guest posts using Google Advance search queries. Some examples are:
keyword intitle:"write for us"
keyword intitle:"write for me"
Keyword intitle:"contribute to
Keyword intitle:"submit" + inurl:blog
Keyword "submit a guest post"
Keyword inurl:/guest-post/
Keyword "guest post"
Keyword "guest post by"
Other things you must check.
After you must have started building your backlinks, you must make sure your links are healthy and won't affect your SEO instead. Things you should look out for are:
Anchor text: Anchor text is the visible characters and words that hyperlinks display when linking to another document or location on the web.
Anchor text should provide both search engines and users relevant contextual information about the content of the link's destination as seen in the example below. Avoid generic anchor texts
Check your backlinks regularly (using this tool) to detect backlinks with bad anchor texts, once detected, contact the website owner to change it to something safe for SEO.
Page Rank: To track how your backlink building campaign is going, make sure you always check how well you rank on search engine result pages (SERPS). This will give you an insight into how well you are doing and if there's anything you are not doing right. You can check using this free tool.
Submit your links to ping sites: Once you earn a link, search engines need to crawl it before it becomes visible but this can take a while. For a faster result, you can submit these links to ping sites that will then send these links to a number of search engines and they will indexed successfully. A free tool created by Hari can be used for this purpose.
The importance of backlinks can never be over-emphasized. In fact, 75% of SEO is actually off-page, while only 25% is on-page. Backlinks building/earning is the major component of 'Off-site SEO' which makes it a very essential part of SEO you don't want to take lightly.
Which of these methods have you been using?