How To Activate Glo 7GB For ₦1500
Networks in Nigeria are really trying to out do the others. This is good for the masses. Glo now has 7GB Data plan for just ₦1,500 only!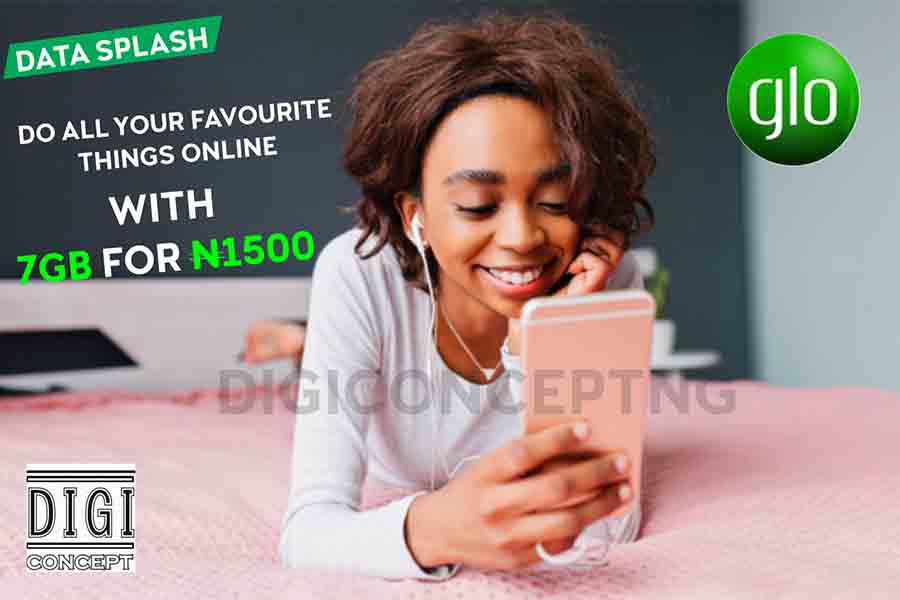 The Glo 7GB Data For 1500 Naira and that of 2GB for 500 Naira are the cheapest data plan on Globacom network now.
Glo is wonderful if you are privileged to live in the area where their internet connection is good, then, you should have no problem in surfing the internet, because the Glo data prices are very low and cannot be compared to any other network provider in Nigeria, imagine getting 10.5GB at the rate of ₦1000. They really live up to their reputation and name as the "Grandmaster of data".
How to subscribe for the Glo 7Gb Data Plan for 1500 Naira
Dial *777#
Select Buy Data
Choose Buy Data Plan
Select whether to Auto-renew or not to Auto-renew (1 or 2)
Choose Special data offer
Choose special plans
Now select the ₦1500 = 7GB for 7 days
The validity period for this plan is 7 days
This data plan even gives more than the Airtel 6gb data plan for 1,500 Naira. This is cool for Airtel users but Glo just wants to show that they can do better by offering the 7gb worth of data at the same cost. Which ever network you use, they all trying to serve you better.
Trust this post has been helpful, kindly share on social media so others can enjoy too. We love to hear from you on how helpful this is to you. Thanks