Glo Unlimited Free Browsing Hottest
Glo as we know is the grand master of data. This does not mean other networks are sleeping as they also roll out wonderful data plans to support their customers.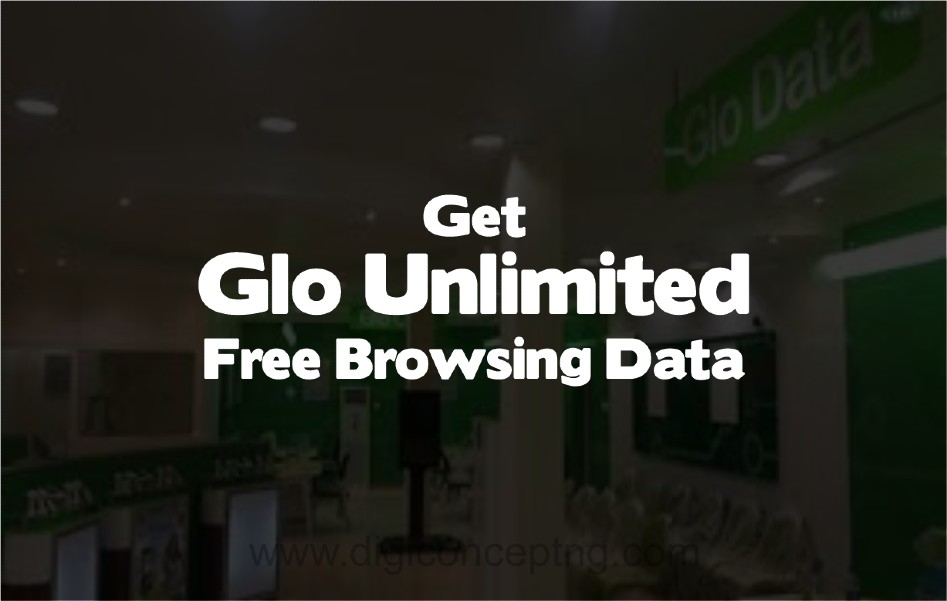 To get this unlimited Glo free browsing, you need a working vpn. This data comes with different browsing speed of up-to 2MP/s quite okay for free browsing yea let's look into it. 
Requirements For The Glo Unlimited Free Browsing
A Glo sim. 
Load the Glo with airtime of ₦100.
Psiphon VPN download here
Network recommended: 3G or 4G internet
Other data plans:
Now you know the things you need, lets get to how you can do this and get your free browsing data
How To Activate The Glo Unlimited Free Browsing 2021
Get glo airtime of ₦100 you will need to subscribe to a plan. 
This plan is called the Glo opera mini data plan. 
The one you will select is that of Glo 300MB for ₦100 opera mini data plan. 
You get this plan by dialing *777# then select data plan.
Next select option 1 followed by 2 and 6.
Once you get to the next page you will need to select 3 and next 3 respectively to get the plan done. 
Now in summary, dial *777# then go for 1~1~2~6~3~3 accordingly. 
When you are done, you can now open the VPN you download above and click on connect. 
Before you connect make sure you have turned on your data connection and connected. 
VPN will connect within some minutes and once it's connected you can start browsing unlimitedly. 
Note that when you load the ₦100 to subscribe, you will be given 40MB bonus data and 300MB opera data plan which your 40MB data might be touched but 300MB won't be. 
Glo unlimited browsing speed
The browsing speed is quite different from others which is stated below and the browsing speed of the free browsing might vary in respect to your location network services. 
Hope this works for you? 
Kindly leave a comment so we can know your experience. Please note that this is working and it is tested which will trigger the internet service providers to know what is going on soon.