How to get Google Adsense Approval
To monetize your blog, you need to display ads and Google adsense is the highest known paying ad network in the world. Google AdSense is free and a simple way to earn money by displaying ads on your online content. The AdSense Program differs in that it delivers ads served by Google Ads to your site. Google then pays you for the ads displayed on your site based on ad impressions, user clicks on ads, depending on the type of ad.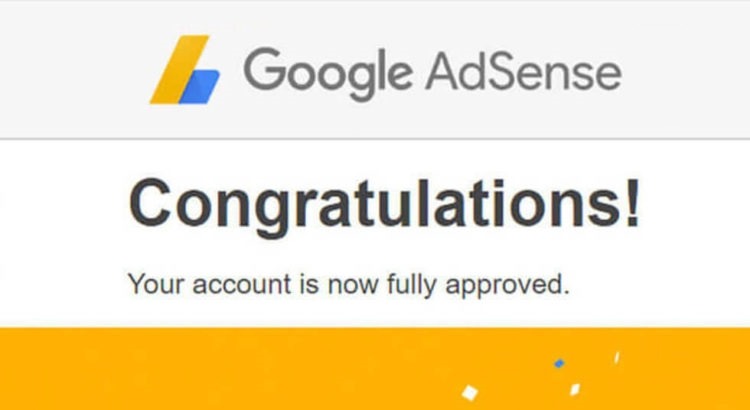 So many people or should i say bloggers have talked about how they got approved by Google AdSense. But this post will help you with all the information you need to apply for Google adsense and get approved without issues.
In this post, you will learn the following:
1 How adsense works?
2 Eligibility requirements for AdSense
3 Adsense Approval Process
1 How adsense works?
According to Google, it is a way to enable publishers to earn money from their online contents. It works by matching the contents on your site with ads relative to your visitors.
But you may ask, how are these ads created? The ads are created and paid for by advertisers when they promote their products/services.. Since these advertisers pay different prices for different ads, the amount you earn will vary.
The three steps in Adsense
1. Ensure to create ad spaces on your site

This can be done by providing ad spaces and you choose where the ads will display on your site by pasting ad code where necessary.
2. The highest paying ads appear on your site

Now the advertisers will bid to display ads on your site in real time auction.
3. You get paid

Once you reach the threshold, ($100 minimum in a month) you will be paid. Google pay at the end of the month into your set account.
2 Eligibility requirements for AdSense
Google has some guidelines and are strict with this principles and guidelines before they will approve a site as a publisher for adsense.
Here are some things to check before you sign up for an AdSense account:
You must own a unique and interesting content on your site. Your content must be high-quality, original, and attract an audience.
Read Google adsense tips to make sure your site's pages are ready for AdSense.
2. Ensure that the content on your site comply with the adsense Program policies of Google before you sign up. Keep in mind that Google may change their policies at any time, and per their Terms and Conditions, it's the responsibility of the publisher to keep up-to-date with them.
3. You must be 18 years old and above to apply for Google adsense. But if you use the parent or guardian signup adsense account, all payment when it is due will be paid to the adult responsible. Read more from their Terms and Conditions.
3 Adsense Approval Process
Here is what you can do to get approved by Adsense faster.
Bear in mind these things to do on your blog/site where you want to use adsense on. From experience it seems to be what Google is looking out for before they approve a site as a publisher. From bloggers and those who have successfully signed up and approved by Google for adsense and i wish to share this sco-pa-tu-mana with you
Good Page Speed
Good Navigation
Mobile Friendly
Good Blog Layout and logo or name well displayed
Unique Articles
Good loading time
Have a posting schedule or post often
Wait at least a month
Good Theme very important
Remove any ads from other ad networks
You may at least build traffic BEFORE applying
These were the major things that were first taken care of before application. I have heard some say you must post 30 contents before you can apply and approved. This is a lie. I have seen folks get adsense approval with 6 post. Those helped can testify to this fact. Majorly try the things listed in the bullet above.
Now lets look at the process to register for adsense
From your web browser, visit Google Adsense.
Click the Sign up now.
You need to type in the URL of the site that you want to show ads on.
Provide your email address that you want to use for adsense.
Now select if you'd like AdSense to send you customized help and performance suggestions. (Recommended to choose Yes to get the best out of AdSense.)
Note that the contact details can be changed later.
Now tap Save and continue.
Sign in to your Google Account.
Select your country or territory.
Review and accept the AdSense Terms and Conditions.
Click Create account.You're now signed in to your new AdSense account.
For Blogger, YouTube, or other host partner you can Learn more about how to enter your URL for the above. If your site is on one of our host partner sites (like Blogger or YouTube, among many others), you can complete these steps via your account by clicking Continue in… after you enter your URL. This will enable Google to set you up faster in respect to host partner sites guidelines.
Conclusion
In some cases it takes between 48 hours to 2 weeks to review your application. Once your application is approved, it would start showing ads on your blog & you will start making money. You can view how things are going down in your adsense from your adsense dashboard.
You may wish to know how to withdraw money from Google Adsense
trust this post has been helpful? kindly share with friends on your social media