How to activate 1.25GB Glo data for ₦200
Globacom network have come again with this amazing data plan offer which they called "Glo Sunday Data Plan" that gives you 1.25GB of data for just ₦200. It is Glo 1.25GB data for ₦200.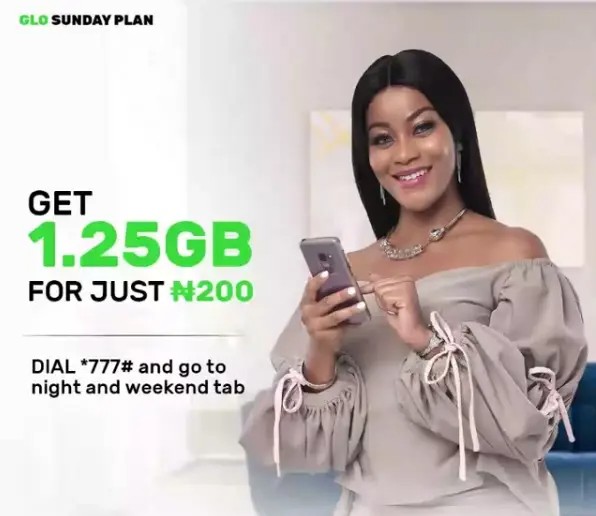 This has been made public and shared on all their social media pages. Simply dial *777# and go to the "Night and Weekend" tab." They have shown that they are truly the 'grand masters of data'
How to get Glo 1.25GB data for ₦200 – Sunday Data Plan
The subscription to the 1.25 Glo data plan is easy to subscribe to. Simply dial *777#, choose Night and weekend plans, then scroll down to the plan of your choice and select.
Within an instant, Glo will automatically activate the new data plan. This new Sunday data plan expires on a single Sunday.
What is the Validity date / Period of the data plan?
The validity of this plan is only on Sunday, which is basically a single (1) day.
How to check data balance? 
Dial *127*0# or go to his.glo.com on your laptop.
You will oberve that there are several data plans on the Glo network like the 7Gb data for 1,500 naira, the night plan 1GB for ₦100 (12 am to 5 am for 5days), or daily 1GB for ₦300, a two-day 2GB for ₦500 plan.
Trust this post has been helpful? Kindly share with the button below. Thanks