How to optimize your Facebook Business Page
To set up a Facebook Business page is one thing and the other part is to optimize it for visibility and reach. There are strategies that will help you maximize your engagement so as to meet your online marketing goals.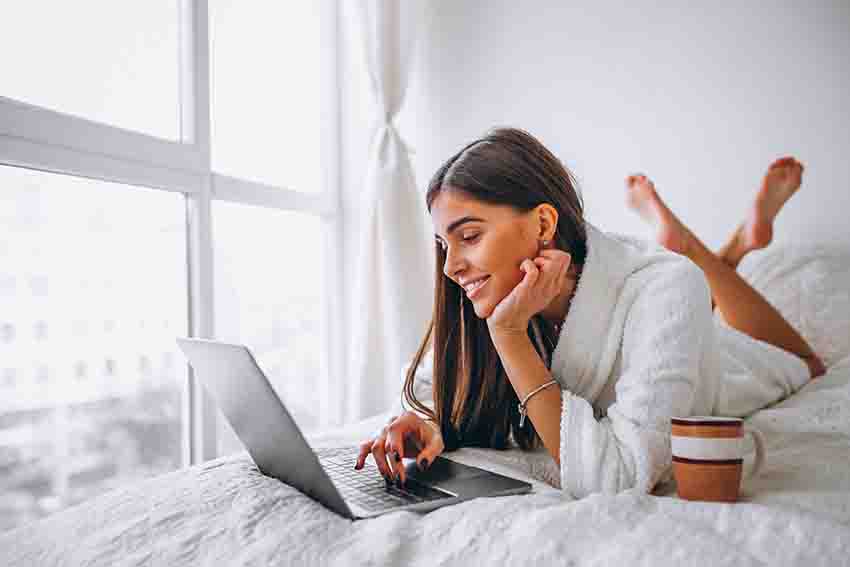 Steps to optimize Facebook page
The following things need to be done on your business page for it to improve your business and help people interact with it.
Read Also: How to pay for Facebook ads in Naira
1. Add a call to action
When people visit your Facebook business page, there are limited things they can find instantly but you can provide them with a way to get it by setting up a call-to-action (CTA) button.
Facebook's has built-in CTA button enables your customers to search through and find what they are looking for, including allowing them to engage with your business in real time.
With the correct CTA button, you make it easy for visitors to learn more about your business, shop, download your app, or book an appointment.
To add your Call-To-Action, click the blue box with + Add a Button, then choose which kind of button you want.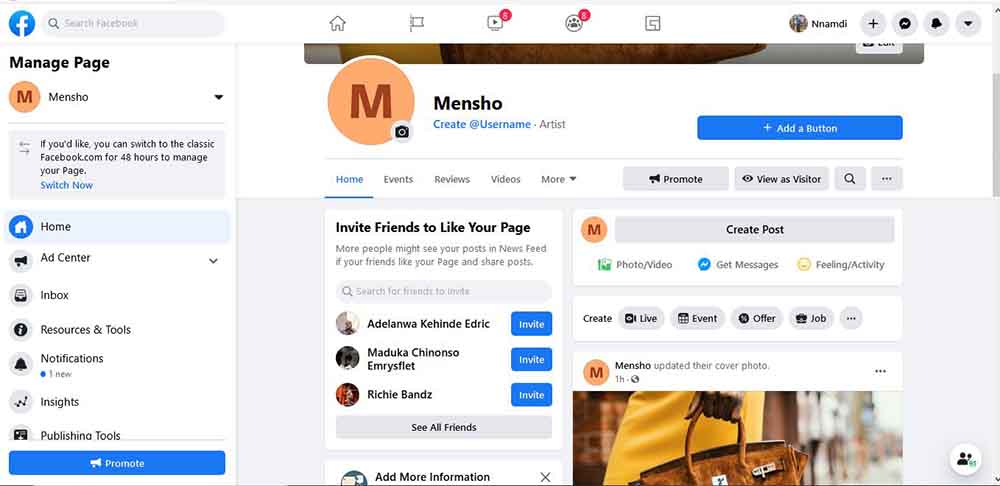 For each type of CTA, you'll be given several text options to choose from. Select the option you prefer, then click Next.
Depending on the button you chose, you may be asked to select some additional options. When you're ready, click Finish and your call-to-action button will go live.
2. Pinned post addition
IF you have improtant information you want your visitors to see instantly when they visit your page. You can pin the post to the top of your page.
Is there important information you want all visitors to your page to see? A promotion you don't want them to miss? A top-performing piece of content you want to show off? Put it in a pinned post.
Start by publishing a new post, or scrolling down your feed to find an existing post you want to pin to the top of your Page. Click the three dots on the top right of the post, then click Pin to Top of Page.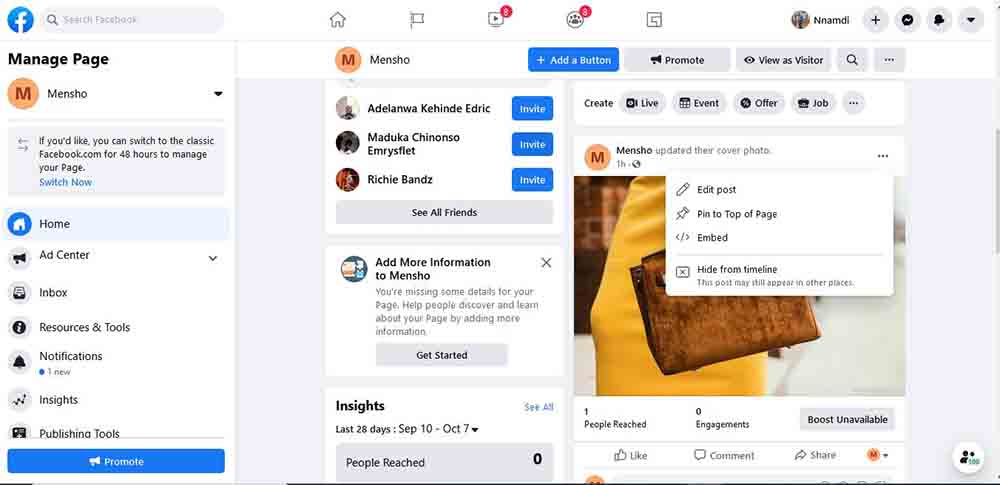 Once you have pinned your post, you will see a blue thumbtack icon in the top right corner.
3. Make best use of templates and tabs
The Tabs is a different sections of your Facebook Page with things like the About section and photos can be customized. this shows the order in which they will appear in the left menu of your page.
If you're not sure which tabs to include, check out Facebook's various templates. You can find this in the more section on the home of your business page.
Each template has a set of buttons and tabs designed for particular types of business. You can click each and see what works for you.
4. Like other pages
Like other pages as it is good since Facebook is a social networking platform.
Pages will receive a notification when you like them and may check out your page or even give you a like in return.
5. Review your settings
This is where a whole lot of settings on how the page serves users, who can administer the page, where your posts are visible, words banned from the page, and so on. You can also see people and pages who have liked your page, control your notifications, and so much more.
It is recommended to visit the settings section and look at things to get use to it. Ensure that it's optimized for how you want to manage the Page and how you want your audience to interact with you.
To access your settings, just click Settings at the bottom left of your Facebook page.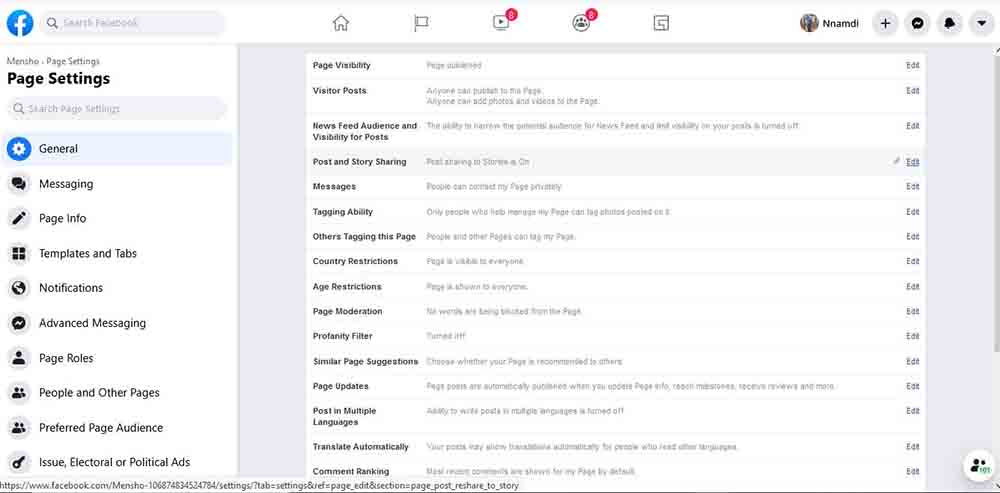 Check your settings regularly, as your preferences and requirements may change as your business—and social following—grows.
6. Learn from Page Insights
The insight is the analytics for your page. See to it to get more information about your audience, the more content you can create to satisfy their needs.
Facebook Page Insights provides analytics about how your fans are interacting with your page and the content you share. To access Page Insights, click Insights in the left menu of your Facebook business page. See all images above, you will locate the insight on the left.
7. Link to your Facebook Page from other web pages
It is a good practice to add your Facebook page at the bottom of your blog posts and where appropriate on your website.
The more people share your page can help boost the credibility of your Facebook business page and may also help improve your search engine ranking. This in turn helps increase followers as more and more people see your business page.