How to Set Up an Instagram Account for Your Business
Instagram is one of the most used social media network with millions of people using the network. Instagram presents a unique platform for brands to create visually engaging content to promote their services and connect with people.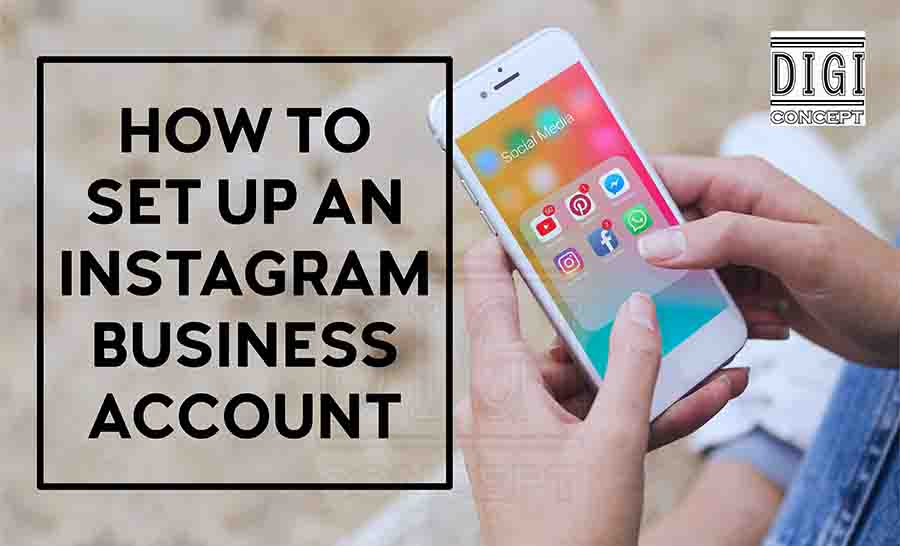 The best way to sell your product or services on Instagram is the use of Instagram business account. This is not possible with the use of Instagram Personal Account. You can't run ads, see insights and some other things on the personal account.
How Much Does an Instagram Business Account Cost?
It is totally FREE!
You do not have to pay a dime for it and there are no hidden charges involved.
What Is the Benefits of having an Instagram Business Account?
This gives brands a lot of tools such as:
You are able to run ads and promote your posts
Analytics/insights are available and you can know more about your posts and audience
You can add call and email CTAs to your profile
You can add an address in your profile to make it easy for customers to locate you
If you have a personal account and which to switch to business account, the steps here are for you. but if you wish to create from start, scroll down below.
How to Switch Instagram to a Business Account
Note that the account must be public, you cannot do this if you are using a private Instagram account.
The moment you change to a business account, all account details will be exactly the same, but you'll have access to analytics and tools not available on personal accounts.
Follow these steps to change your personal account to a business account:
From your Instagram app, go to your account and select the three lines in the upper right-hand corner
Select "Settings" at the bottom
Locate and click "Account" and then "Get More Tools."
Locate the option between "Creator" and "Business." Choose "Business." (The "Creator" account is solely for Instagram influencers and public figures so it does not offer all the tools a business account needs.)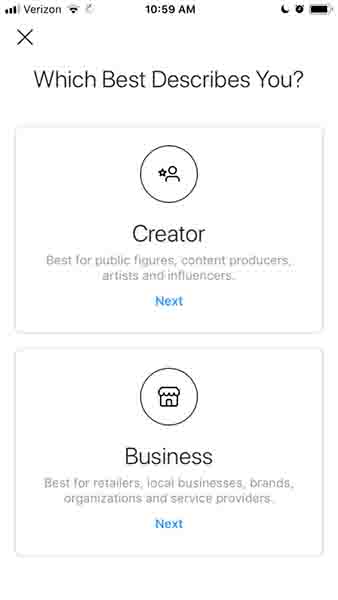 Click "Continue" and read the slides about the benefits of a business account.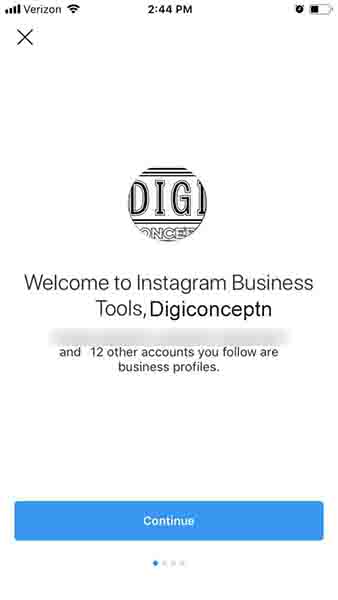 Now select your business category. when you type in the search for the category that best fits your business. Option will be shown as predefined by IG, select the one that applies to you and click "next."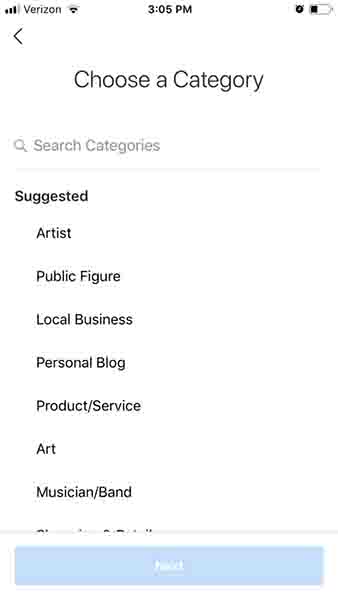 Enter your contact info for your account. This email address will be tied to the "email" button on your profile so be sure it's one you check regularly!
Advisable to add your phone number and address by selecting "Change Contact Options" below the "next" button. If you don't want to receive calls or you don't have a physical location that customers or clients would visit, you don't have to add this information. (You are required to add at least an email address, though.)
Last but not the least, linking your Instagram to business's Facebook page. If you do not have a Facebook business Page, click here to know how to create one. (If you already have a Facebook page for your business, you can link them with these instructions.)
It is recommended to link Instagram to Facebook page because Facebook owns Instagram. If your business is on both platforms, this can actually be beneficial since Facebook displays your Instagram feed on your Facebook page. You can also have your Instagram posts automatically published to Facebook, which saves a little time!
Now your Instagram has been successfully switched to a business account for you to do business bidding's with.
How to create Instagram business account
If you have already setup a Facebook business page, this will be simpler to do. Instagram is simpler and less time-consuming than other platform.
How to create a business account
1. Download the app
The first step is to download the app. Instagram is available for smartphones, tablets, and computers via the Apple iOS, Google Playstore, and Windows app stores.
This post will focus on the use of the mobile app as all activity is done from the app. But You can visit the Instagram website or use the app on a desktop computer. But note, some mobile features are not available on desktop or browsers. You will require special plug-ins to work for desktops web browsers. Instagram link for browser is https://www.instagram.com
2. Create an account
Launch the app, and create an account with the options provided:
Option 1: Sign up with your email address or phone number, and then enter a username.
Option 2: If you have a Facebook account, you can log in with the same information and link the accounts.
Already have an account? Just sign in, and go straight to your profile page.
3. Connect to Facebook
By default, IG is set to personal profile. To use Instagram for business, connect your account to a Facebook business page. Click the profile icon at the bottom right of the app screen.
At the top right corner of the page, open the settings menu. It appears as a vertical ellipsis in Android or a gear in iOS.
Now you will see "Switch to business profile." Click through the promo slideshow until you get a prompt to connect to Facebook. Select "Choose a page," and set the page to "public." Tap "OK."
Instagram request for permission to manage your Facebook pages. Select the right page, and select "Next."
You need to be an admin on the page to successfully complete this task. You won't see the page if you're just an authorized user.
4. Complete the profile setup
You can refer to the method in the how to switch to IG business account. You can still follow through here. To complete your profile setup, enter your email, phone number, and address of your business. You must fill in at least one of these contact fields to proceed. Some information will be auto-filled if it already appears on your Facebook page.
Once done, select the Done button. You will see a graph icon at the top of the Instagram app. It is the Insights page, where you can keep track of promotions and engagement stats.
It is possible to switch back to a personal account at any time.
5. Create a new business page
If you haven't already created a Facebook business page, follow this guide on how to create a Facebook Business Page
6. Edit your profile
If you feel anything is missing in your setup, you can go to the "Edit your profile." Here, you can add a photo, bio, and website link. Using your brand's logo and business name makes it easier for customers to find you on Instagram. You can contact us if you don't have anyone in mind to create a logo for you.
I recommend you add a bio to your profile to add some branded language, links or hashtags in your profile. You can check how your competitors set up their bio for branding and promotion.
IG gives you the opportunity to create a brief statement and you are free to use casual tone on Instagram, no matter the nature of your business.
From time to time, many brands change their bio to display announcements on the main page.
7. Invite contacts to follow you
You can use the "Invite friends" option to access other networks, such as Gmail, LinkedIn, Twitter, or Yahoo! contacts. The more followers you have, the more it gives your business social media credibility. You can also promote to get more likes and follows.
8. Post and Fill your gallery
Instagram is all about posting interesting media (pictures and videos). Just be creative and post about your brand engaging contents to attract more users.
To post from the app, once you open the app, you will find a cross-shaped icon at the center of the app below. This is the "add" button and it opens to your gallery of your phone or tab. You can select the drop-down arrow at the top of the screen to get photos from other sources, such as Google Drive.
You can also post your stories. Instagram stories is a short photo or video collections that disappear after 24 hours. This simple feature is an effective way to share a funny, educational or heartwarming moment with your followers.
Conclusion
As you have it folks, with these process you can set up any Instagram business account and link to Facebook business page. All resources have been added on this post to make things easier and better.
We love to hear from you on how effective this post was in helping you setup your account. Kindly share on social media and leave a comment below if you need any help or have anything to add to enrich this post.
Instagram for business is an effective way to promote your business and reach more people to generate leads and sales.