7 Practical Tips To Get Google Adsense Approval (in 2022)
How I Got Google Adsense Approval in 2022: Some Tips. Obtaining Google Adsense approval and making your first money will be your first objectives if you own your own website.
When I created my own website back in 2020, I was thinking with a similar frame of mind. However, it is not that simple to get accepted for Google Adsense. In this story, I'll talk about the regulations that are required by this. Consequently, let's get started.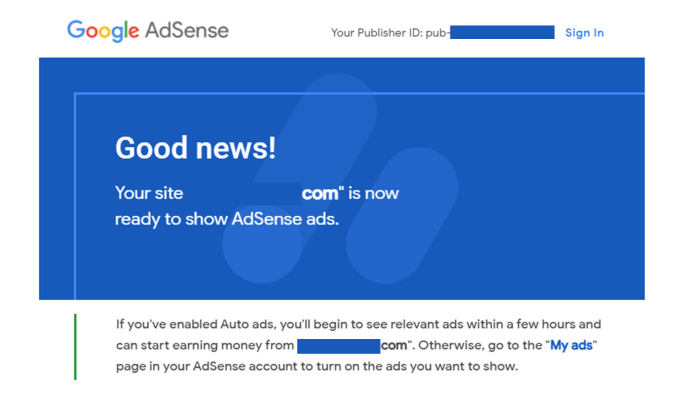 How to apply for Google AdSense?
One of the most widely used advertising platforms among publishers is Google AdSense, and opening an account there is fairly easy.
Visit Google AdSense, enter your information (such as your website's URL, email address, etc.), and register for free.
Google will then provide you with a code to insert between the head code of all the sites where you want the advertisements to appear. (Or just paste the code into your theme's header)
The insert header and footer plugin is another option.
To finish, simply copy and paste the code into the headers.
7 ways to get Approved by Google Adsense 2022
1. Select your niche
Your area of expertise is crucial in this situation. If you are publishing articles about harmful unlawful content. Then disregard AdSense. You will be permanently barred.
Therefore, choose your niche carefully. If you unintentionally picked the incorrect niche and want to switch it. Then, of course, you can repair it by speaking with your service provider.
2. Choose a Good Looking and Professional Theme
After the selection of a suitable niche. The next step is to pick a user-friendly, lightweight theme that fits your category. Some of my favorite WordPress themes include Astra, Kadence, Generate Press, and Neve.
Use a basic design to let your user navigate more easily.
The easier your website is to use.  You will maintain a lower bounce rate and increase user engagement.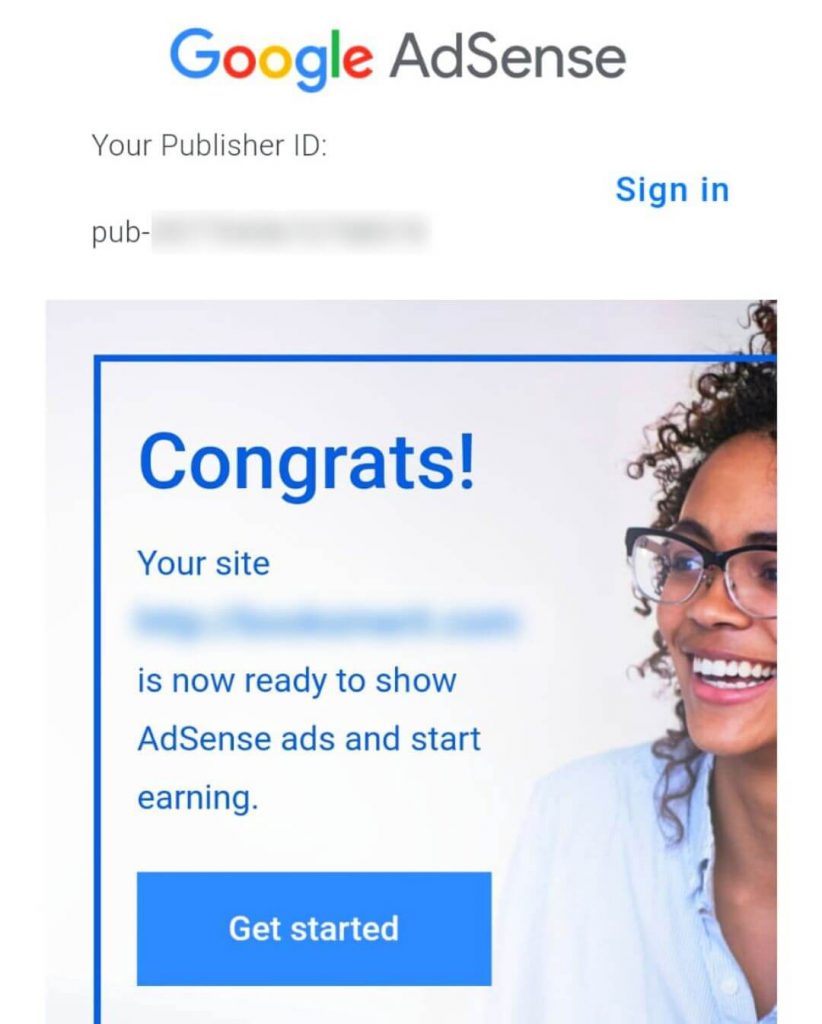 3. Setup the Important pages (Contact us, Privacy Policy, Terms & Conditions)
Google requires that your website contain pages like the Sitemap, Privacy Policy, Terms & Conditions, and Disclaimer. This aids Google in crawling your website and determining whether it merits approval or not.
Additionally, this is favorable to Google and improves your chances of approval.
You can utilize one of the many privacy policy, disclaimer, or terms and conditions generators that are offered on the market.
Don't, however, just copy and paste it. Thoroughly Go over it, make any necessary edits, and then post it on your website.
4. SSL Certificate! (Highly Recommended)
Google has already stated that websites without an SSL certificate will display a message saying "This website is not secure" when they first load.
So if you want to get Adsense approval, you must buy an SSL certificate. With Namecheap or Bluehost, an SSL certificate is available for free (for life).
5. Unique Content:
The key to earning AdSense clearance is having original content. You may forget about Adsense if Google discovers copied content on your website because your article will never rank there.
Try your hand at writing articles. Use an article spinner sparingly. The Google algorithm is continually improving. So you can end up on a permanent blacklist. if your writing skills are poor. We recommend you hire professional writers and keep it unique.
6. Copyright Free Images
Reusing photographs that violate copyright creates a negative impression with Google, and there is always the possibility of receiving a warning from the actual image owner.
Use photos that are copyright-free from websites like Pexels, Pixabay, Freepik, Unsplash, etc. instead, or create your own using Photoshop and Canva.
You can even get the owner of the original photograph to grant you permission to publish it on your website. However, this procedure takes time, therefore I will never advise amateurs to try it.
7. Do Not Use Any Other Ads On Your Website
It is advised that you refrain from using any other advertising program while waiting for clearance or until you receive it.
After approval, that does not imply that you can combine Adsense with other ad networks. void doing it since you will lose access to AdSense even after being approved. Carefully review their terms and conditions.
There is no policy infringement for using affiliate links with AdSense, thus you can do so without concern.
8. No Minimum Requirement for Daily/Monthly Page Views!
If you read it right, you need 20 views, 50 views, or even 100 views each day to get AdSense acceptance.
That is completely false and untrue. With no page visits, I can still receive permission.
There is no minimum requirement for daily or monthly page views, so don't trust these statements. There is no cause for concern.
Avoid believing these rumors and take the other actions I've listed to increase your chances of gaining AdSense approval.
Read also:
9. Increase Your Website Loading Speed
The most crucial element for a great user experience and SEO is your website's loading speed, which we won't leave out.
"What should you do when a website link takes more than 5 to 10 seconds to start loading?"
Most times if a site takes too long to load, users tend to bounce off and this is a bad sign to Google search algorithm.
How did you anticipate making money even if your Adsense application is approved if no one sees your slow-loading website?
You have to work on this before or after Adsense approval.
What is needed for a good loading speed (basically under 1-3 seconds),
Your hosting provider (
Change your bloated theme to a well-coded & optimized theme
Connect with a CDN.
Start caching your codes & files.
Optimize database.
we looking for money to help us link to a CDN to enable our site to load faster. You can support us by sending us a message for our account if it is laid on your heart to help. Thank you. info@digiconceptng.com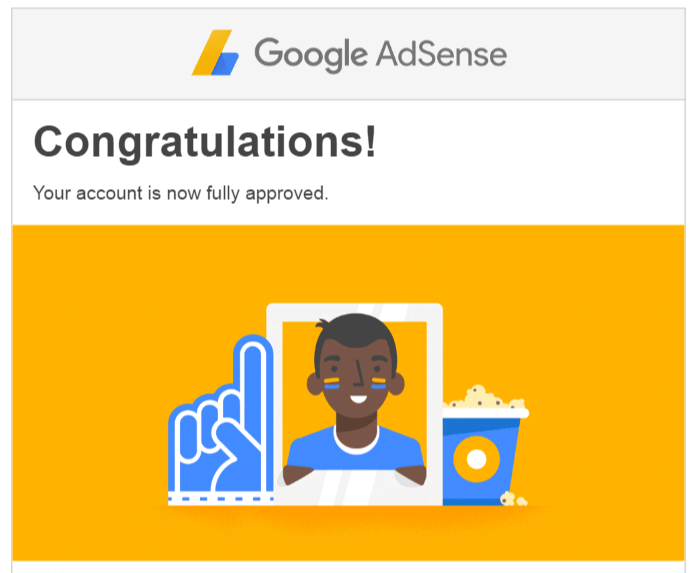 Final Note:
Within the first month, refrain from applying for AdSense. Have some patience, and with perfect keyword placement, write 15-20 excellent articles that are 500–700 words long.
As soon as you feel you have covered all the bases, add key sections to the website. Apply for AdSense next. You will get approved for AdSense, I am optimistic about it. Just do the needful and believe. 
Ensure to see the Adsense policy program policies on the Google Adsense page.
These policies clearly outline the type of content and ad placements that are not allowed, as well as other requirements for participation in the program.
I send my best wishes your way. Let's conclude this piece on that note. I appreciate your time on my blog.
FAQ on getting Google Adsense Approval
Q: Does Adsense work with other forms of advertising?
A: Yes, Google AdSense permits you to display other ad networks to maximize your revenue.
Q: What information is needed for approval?
A: You must have an engaging website or blog with original content if you want to get accepted for Google Adsense.
The website also needs to abide by the AdSense program's rules, which forbid particular kinds of material and ad placements.
Q: How long does it take to get approved?
A: The review of your application typically takes a few days. If your site is rejected, they will offer advice on how to make it acceptable.
Q: How much revenue can I earn with AdSense?
A: For every 1,000 page views on a popular website or blog, you can make about $10 each day.
Many publishers earn monthly salaries that top several hundred dollars.