Best Public Relations Agencies in Nigeria
Public Relations (PR) agencies are businesses that help to build brand reputations. PR agencies make use of strategic communication processes to build mutually beneficial relationships between clients and their different publics.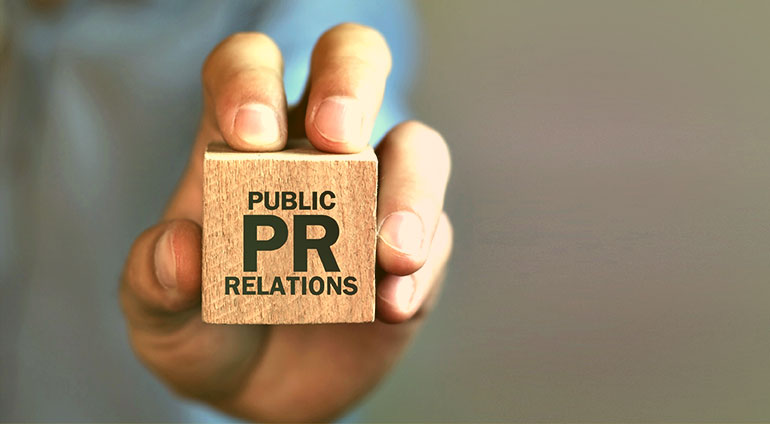 Every business needs PR. A business that does not have a PR plan, it is definitely moving towards a rock. In a highly competitive and saturated market, what differentiates your business from the competition is your ability to apply tactical ways in communicating and managing the reputation of your brand.
Additionally, PR agencies promote the brands and personalities they represent by using editorial content in newspapers, magazines, news channels, blogs, websites, and TV programs. PR system in Nigeria has gone to the next level.
In recent times, PR can be subdivided into practices which include:
Technology/Telecoms PR
Consumer PR
Reputation Management/Corporate PR
Investor Relations/Financial PR
Public Affairs/Lobbying
Crises and Issues Management amongst others.
Why choose Public Relations for your business?
PR allows individuals/businesses the ability to socialize and build relationships. Businesses can connect with a wide range of people and personalities thereby maximizing their strengths. The role of public relations can be said to be in building corporate image. Many PR professionals are talented writers, with excellent storytelling and communication skills.
Top Public Relations Agencies in Nigeria
1. Octoplus Marketing
Octoplus Marketing is a 360-degree marketing agency in Nigeria, Senegal and Cote d'ivoire. They are a full-service Public Relations and Integrated Brand Communications consultancy firm operating out of Lagos, Nigeria. It is the exclusive Nigeria affiliate of the FleishmanHillard global PR network. Media Craft provides bespoke Communications solutions to a discerning clientele.
OP provides bespoke Communications solutions to a discerning clientele. Some of its clients are BIC, Bajaj, Stallion, Hayat, Monuments, Promasidor, Total energies, to mention but a few.
2. Media Accent
Media Accent creates bespoke Public Relations and corporate media communication solutions for the clients. Their clients are also partners, and they operate as an extended arm of their client's teams. Media Accent makes their Public Relations and Marketing Communication goals their main objectives and astounds them with creative approaches.
Their team executes every brief with the same set of creative principles — identify details that resonate well with clients, formulate action plans to achieve set goals, execute same and initiate controls – with a view to realizing the best results, on time and on budget.
3. Sol PR
SOL PR is a Public Relations firm in Lagos, Nigeria with a commitment to understanding their clients' businesses and focusing on driving their business growth.
They ensure the delivery of cost-effective tactical communications plans and strive for long-term relationships that foster teamwork and shared knowledge.
They possess a highly skilled management team comprised of distinguished former journalists and brand experts with experience working with the media outlets that clients need to penetrate.
This gives us familiarity with all sides of the fence-working on the client-side and agency side, managing marketing, and business development.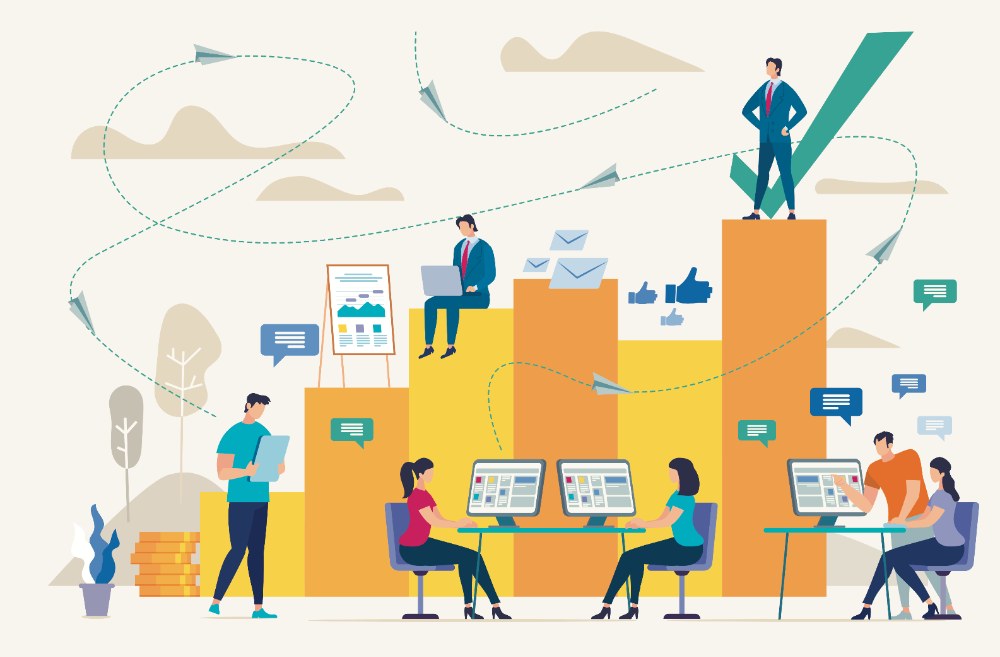 4. CMC Connect
CMC Connect Limited (Perception Managers) with a goal to positively impact businesses by adding value to engagement using the right tools that ensure success. CMC connect is strategically positioned to provide solutions across markets using a unique approach using project management approach.
Over the years, it has worked with the private and public sectors to implement public-private partnerships on regional and continental scales. CMC parades an experienced and highly skilled team that has proved their mettle in the industry.
5. Red Media Africa 
Red Media Africa is a public relations agency & Empowerment Marketing division under the parent company; RED, and is based in Nigeria. It is a PR company that drives the agenda, builds movements and turns audiences into raving fans. With the use of integrated communication, Red Media help brands build lasting identities, manage real-time crisis and acquire new customers by building adaptable focus markets for every PR campaign. They can help you develop the lowest-risk winning strategies to boost sales, human resources, business productivity, technology adoption and market share.
6. Media Craft Associates
Media Craft Associates is a full-service Public Relations and Integrated Brand Communications consultancy firm that provides bespoke Communications solutions to a discerning clientele.
Media craft has top clients in its bucket list of brands which includes Aventis, Verve, mastercard, Interswitch, Olam, Sanofi, Truecaller, SAP, Western Union, Conventry University, USB, Renmoney, Barclays, Norwegian Seafood Council, Nike, ICAEW Chartered Accountants, Vestergaard, USSEC and Stanbic Bank.
Read also:
7. Caritas Communications Limited
Caritas Communications Limited provides public relations, content marketing, brand communications, corporate communications, social media, and design services. Their core is PR and corporate communications industry across Africa.
They offer optimum services to clients with outstanding industry professionals. Some of their clients include Main one, Total, Seplat, Exxon Mobil, Mastercard, Savannah Petroleum, Radisson, Honeywell Group, Pan Ocean, Lekoil, Synlab and Schneider Electric.
8. SOUL COMMS
Soul Comm is a PR agency with expertise in delivering strategic and top-notch communication and marketing services. They offer outstanding result-oriented business solutions to their clients through a deft blend of original thoughts, incisive research and timely utilization of communication opportunities all backed by integrity and excellent service delivery.
Some of the clients serviced include Rexona, Standard Chartered, Eva, Coca Cola, Emach3, Turbo, FCMB, GTB, CBN, Access, Polo Pearson Education, UPDC, LBS, Blackberry, Special Olympic, Chi, Chartered Institute of Personnel Management of Nigeria, Axe, Find Your Magic, Reckitt Benckiser, Southern Sun-Ikoyi, Soy Good, HP, Amstel, Sprite, Dunlop and Pampers.
9. Integrated indigo Ltd
Integrated indigo Ltd offers PR and personalized communication strategy that helps Clients earn customers and gain the trust and credibility of stakeholders. They have strategies that are impacting profitably on the overall performance in the marketplace.
They offer services to top for brands like Luminous, kstar, Memmcol, Nigerian Sport Award, Swipha, Panasonic, sollatek, Dulux, Zola Electric, Lekki Port, Lekki Gardens, Daikin, UAC Food, Asepso, JCI, kirloskar, Simba, Den Partners, Hope PS Bank, Nigeria Breweries Plc, Nigeria Bottling Company Ltd, Ariston, USAID, and TVS.
10. C&F Porter Novelli
C&F Porter Novelli is a PR agency in Nigeria and West Africa. C&F has deep knowledge of Public Relations and has proven that time and time again to different brands.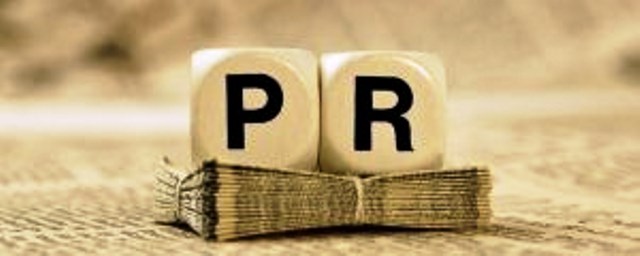 11. TPT international
TPT International is a full-service public relations firm maintaining practice areas in crisis Management, Brand PR, Corporate Communication, Media relations, Lobbying, Lifestyle, Fashion, Strategic Counseling, Information Communications Technology and Social Media. Some of its clients are Promasidor, Heritage bank, GE, Nigeria Breweries, Reckitt Benckiser, WFM 91.7, Lenovo and kanawa.
12. JSP Corporate Communications
JSP Corporate Communications is a Public Relations agency in Nigeria that offers public relations and marketing communications services. Clients serviced are Emirate, GTB, Chevron Fedex, P&G, Turkish Steel, Thompson Reuters, Tetra Pak, Eagle Hills, Olashore International School, Abuja Centenary City, Nokia Networks, Hong Kong Trade Development Council, Africa Re-insurance Corporation, Glaxo Smithkline (GSK), Mastercard, Microsoft, Cotecna Destination Inspection.
In conclusion, this post has no ending as it is subject to additions as we know some people might have recommendations on other agencies they want us to add to the fold. If you have any observations or addition, kindly leave a comment and or contact us for other assistance. We appreciate and would love to hear from you. kindly share this post with the buttons below.