20 Best Free Live Streaming Platforms
Live streaming is a useful ability for any brand or content producer. It enables them to interact with their audience in real-time and determines whether their online presence is in line with their objectives or needs some improvement. We share with you in today's post the best live streaming platform free.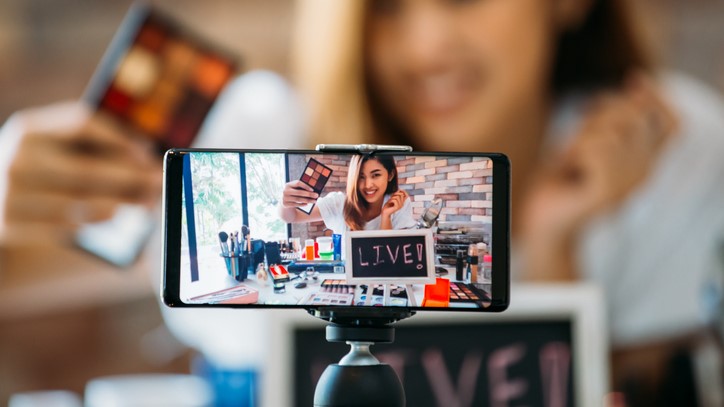 Additionally, it aids in boosting visibility, ultimately growing their brand's influence within the digital environment. Even while creating live videos can seem like common sense, it's much easier said than done.
Fortunately, a lot of the work is already done for you by this list of the top live streaming services.
What is a Live Streaming Platform or Software?
It is a virtual tool that enables real-time live broadcasting is a live streaming platform or software. A live streaming platform allows you to broadcast your live footage and be in front of your audience instantly rather than recording and uploading your movies.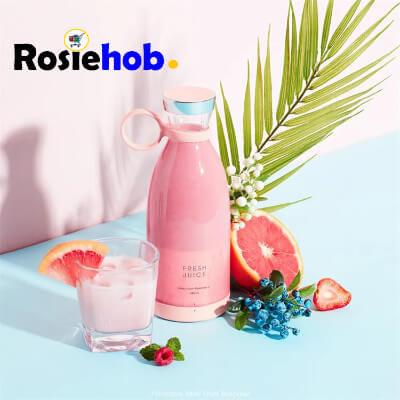 What to Consider When Choosing a Live Streaming Platform
A quick review of the competitors will help you make the best decision, though you shouldn't get too caught up in comparing other live streaming platforms.
When picking a live streaming platform, take into account the following factors.
Participant Limit: The maximum number of participants in a live broadcast; particularly handy when hosting a live discussion show.
Streaming Limit: The monthly streaming capacity in hours.
Branding: A brand's logo, overlays, backgrounds, and other branded components can be added to your live videos using customization choices.
Multistreaming: The capability to simultaneously stream to many platforms in order to increase your audience reach.
Pricing: The price that would be required for you to use the desired features.
12 Best free live streaming Platforms
Here is a list of 12 most popular live streaming software platforms that anyone who like broadcasting needs to know about:
1. YouTube live
Users can broadcast material live via the YouTube channel with the help of YouTube Live. This platform offers amazing features including chats, tools, and an interactive platform for communication. It is developed with excellent analytics.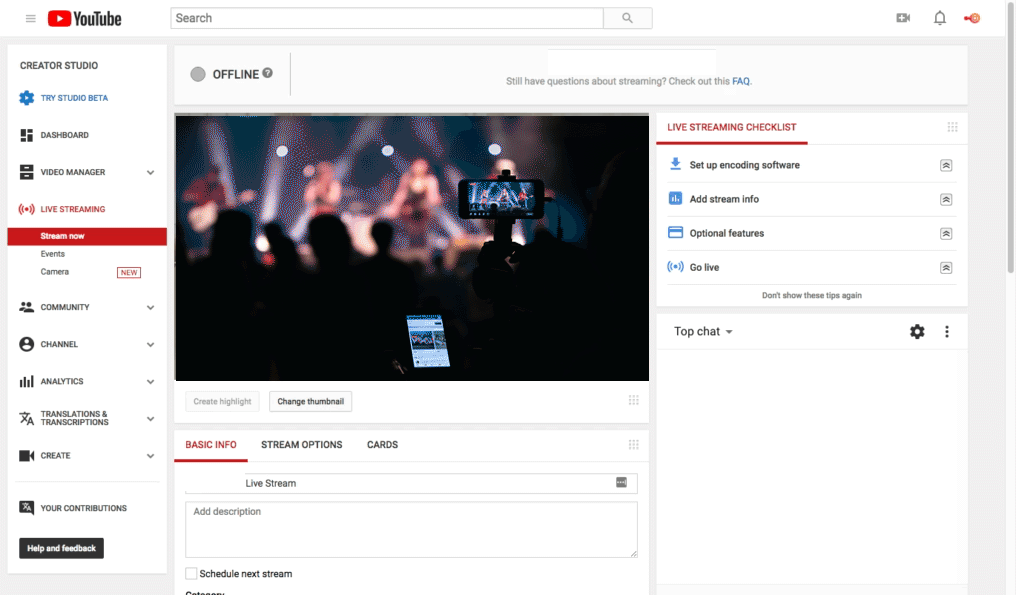 Key Facts:
Post-production doesn't require any further work from you.
Since YouTube Live has a live chat feature, the audience there loves to exchange ideas.
Here, you'll be able to both catch and watch videos that are available on demand.
As a user-friendly live streaming studio, StreamYard has been solidifying its position. In addition to being really easy to set up and run, it enables you to reach a big audience across several platforms.

This browser-based live streaming studio allows you to brand your broadcast, invite visitors, display your screen or slides, talk privately with other participants, show up comments, and much more. The free plan comes with a lot of robust live streaming features that make it excellent and my pick.
While StreamYard's "Free" plan is fantastic for getting you started with live streaming, its subscription plans begin at $20 per month.
3. Wave.video
The live streaming software from Wave.video is a game-changing tool for broadcasters. You may invite guests with ease, stream to many channels at once, and astound your audience with genuine branded broadcasts thanks to the software.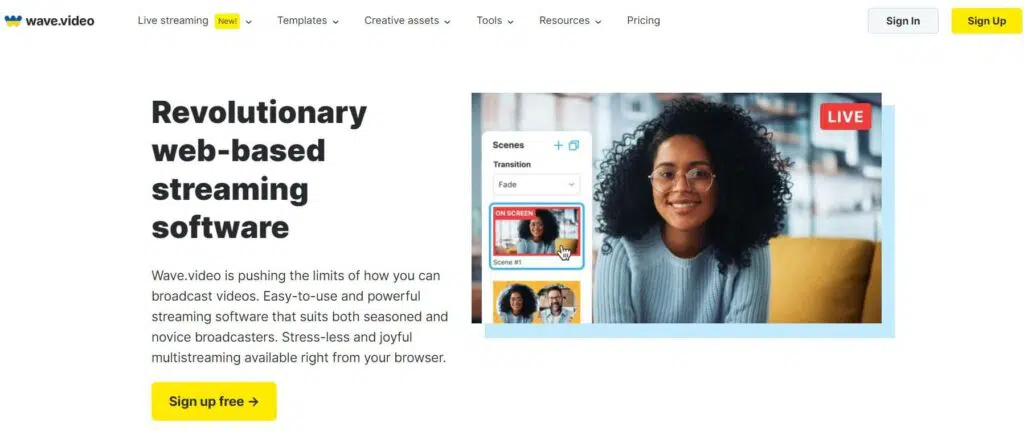 You can customize pre-designed live stream layouts, overlays, and scenes to give your streams a more polished and distinctive appearance.
Here are a couple of unmatched features that make Wave.video stand out among the other live streaming platforms:
The capacity to simultaneously feed video from several cameras
Flexible chatbox
Stream overlays, banners, logos, and other visual components that are completely editable
Ability to edit and host the recordings of your live streams on the Wave.video platform for later use and promotion.
4. Younow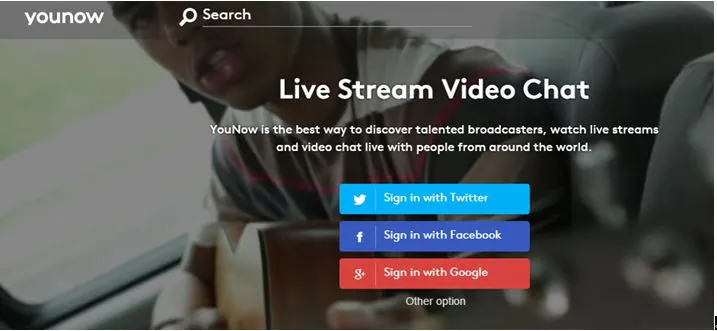 Younow is well recognized as a live social TV network that enables people to broadcast their favorite videos directly from cameras and mobile phones.
It is regarded as a useful tool for interacting with new people and making friends.
Important Note:
It functions as an entertaining app for chatting and live streaming.
Both chatting and promoting content are simple.
It is freely accessible.
5. Twitch
Twitch enables you to stream nearly anything, including music, sports, and even creative content. One of the greatest free live streaming services available, Twitch enables you to plan your live streams, chat with viewers, enable live comments throughout your broadcasts, and use emote slots for greater engagement.
It's no surprise that gamers attest to the abilities and opportunities offered by this website for enhancing their live streams. Twitch is regarded as a live-gaming site most times.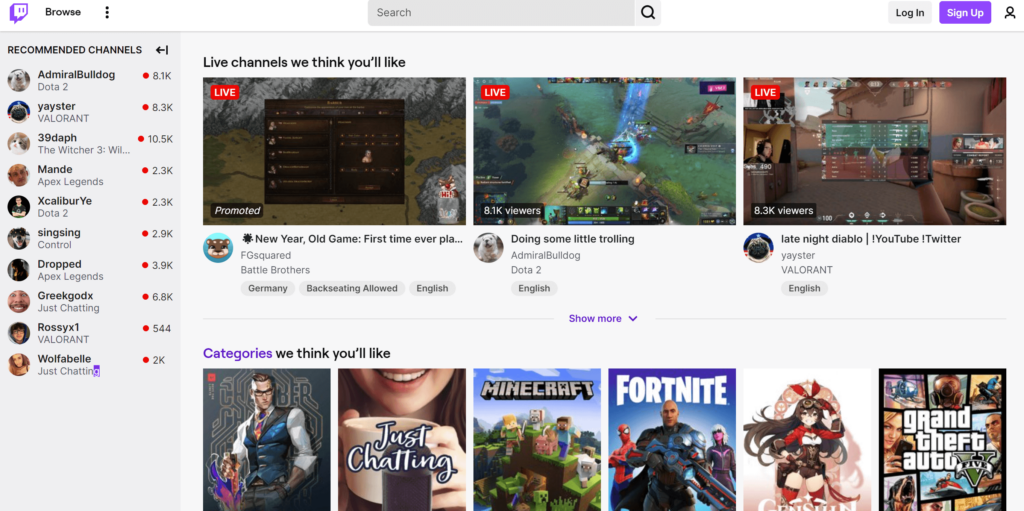 6. Facebook Live
Facebook Live revolutionized live streaming when it first went live, and it did so permanently. Live streaming on Facebook is huge right now. Given the platform's functionality and ease of use, brands are already utilizing its advantages.
You can broadcast for no cost by broadcasting live on a Facebook page, in a group, or at an event, in addition to doing so for a Q&A, an interview, or a performance.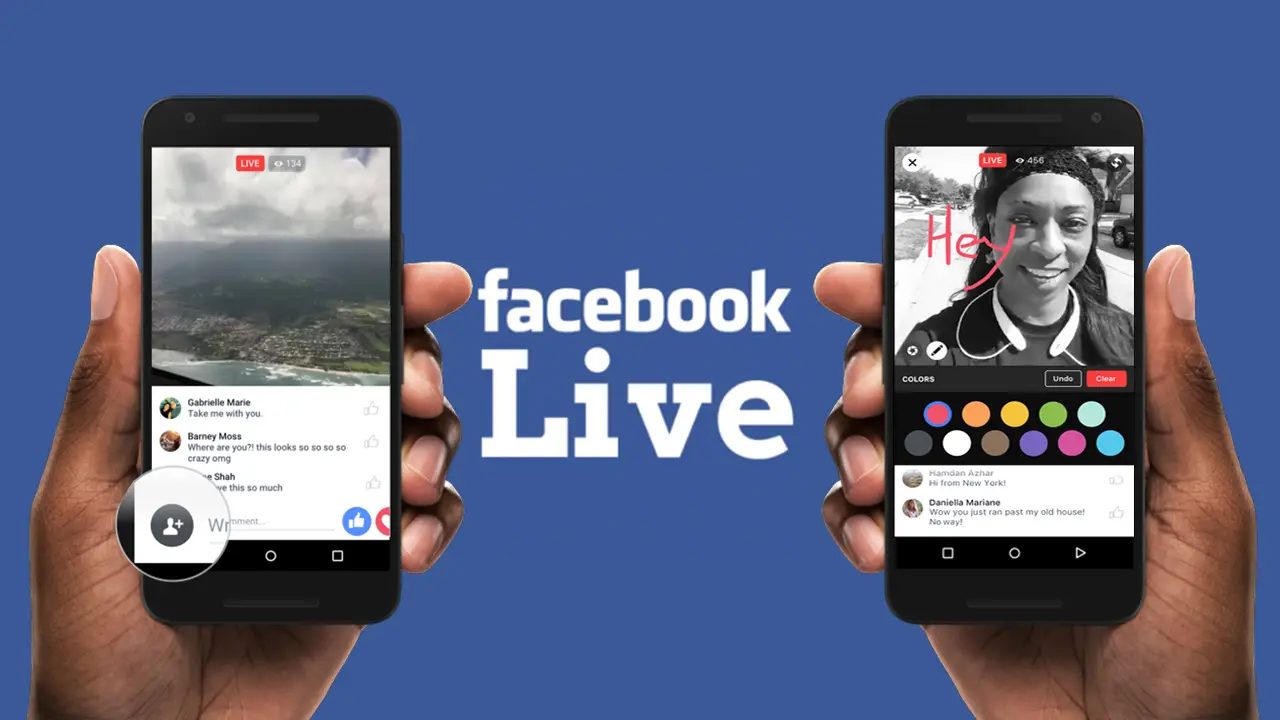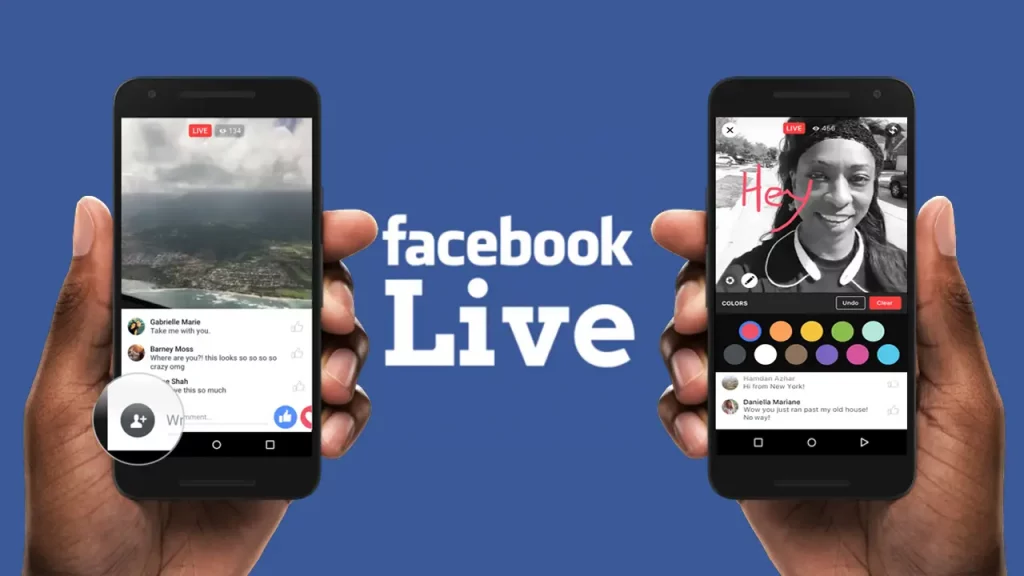 In-stream advertisements are another option you have if you want to monetize your platform's live broadcasts. The only thing you must do is make sure you meet Facebook's eligibility requirements.
Read also:
7. Instagram Live
In any case, odds are good that if you ask any creator about live streaming on social media, they'll mention Instagram Live. Instagram has it all, from live rooms that let you broadcast live with up to three other users at once to live fundraisers that assist you in raising money for a cause.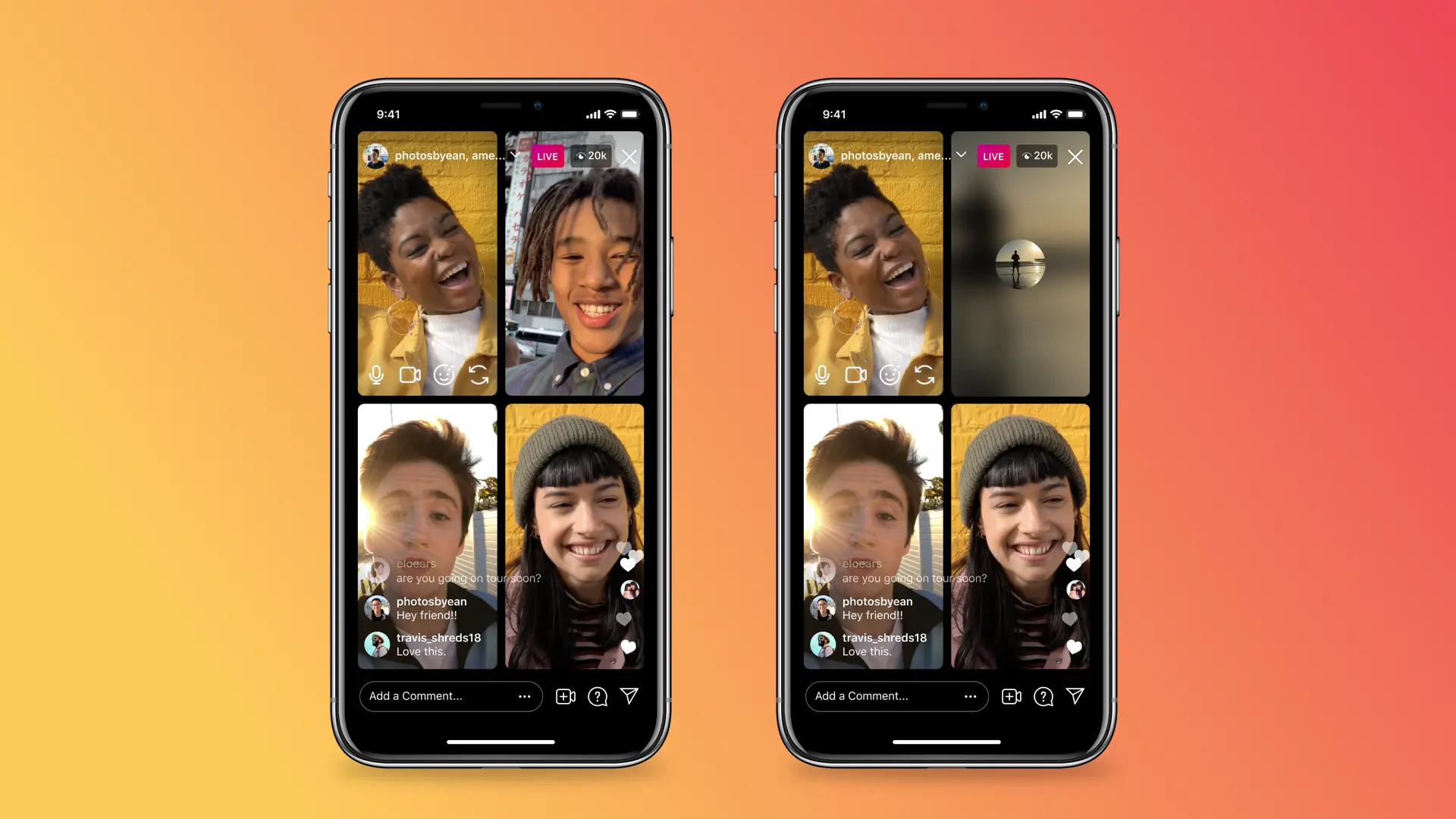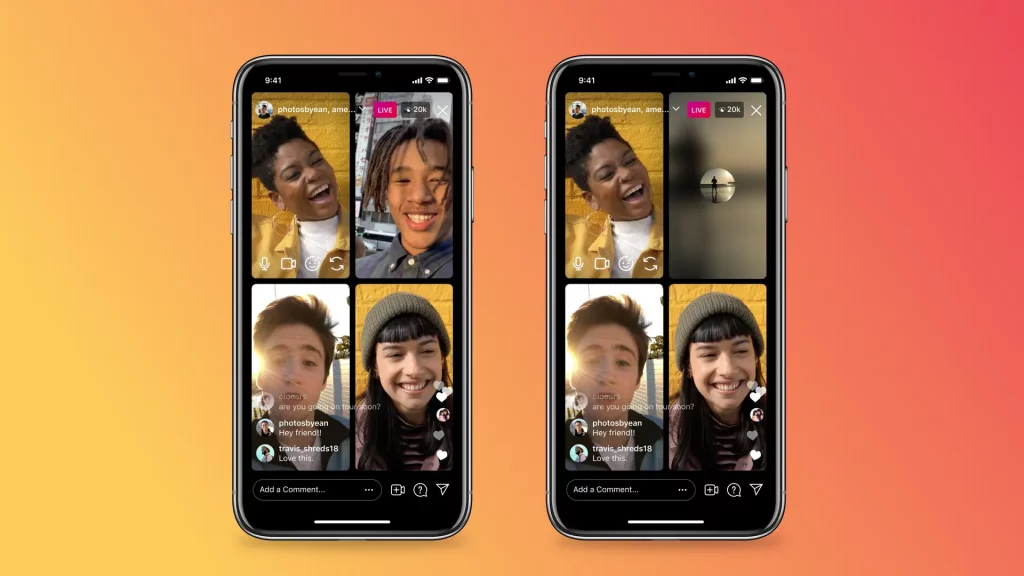 Additionally, you may advertise your live broadcast on Instagram and enhance its interactivity with tools like media sharing and Q&A. Additionally, much like other social media websites, users of this live streaming network aren't charged anything.
8. IRIS (Bambuser)
Using their DV camera, computer's webcam, or smartphone, people can live stream any remarkable films with the aid of Bumbuser. IRIS may be used to live stream videos to Facebook, Twitter, Myspace, WordPress, and other platforms.
All events can be live streamed by users for free, and this service is perfect for social media. Also, with this platform, you can obtain integrated online storage, sharing buttons, and geotagging functionality.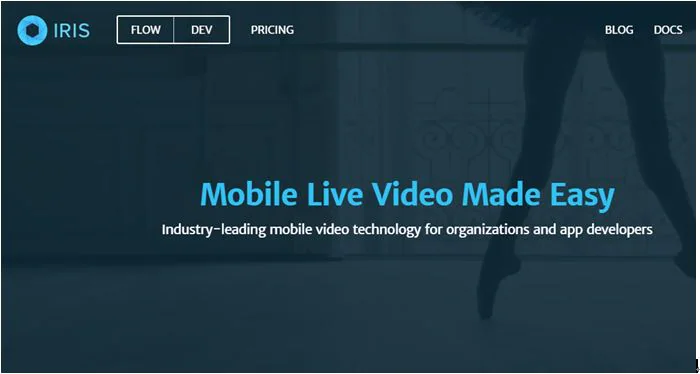 For companies of all sizes and sorts, here is the ideal live streaming platform. Organizations may produce engaging, adaptable, and high-quality live streams using Dacast.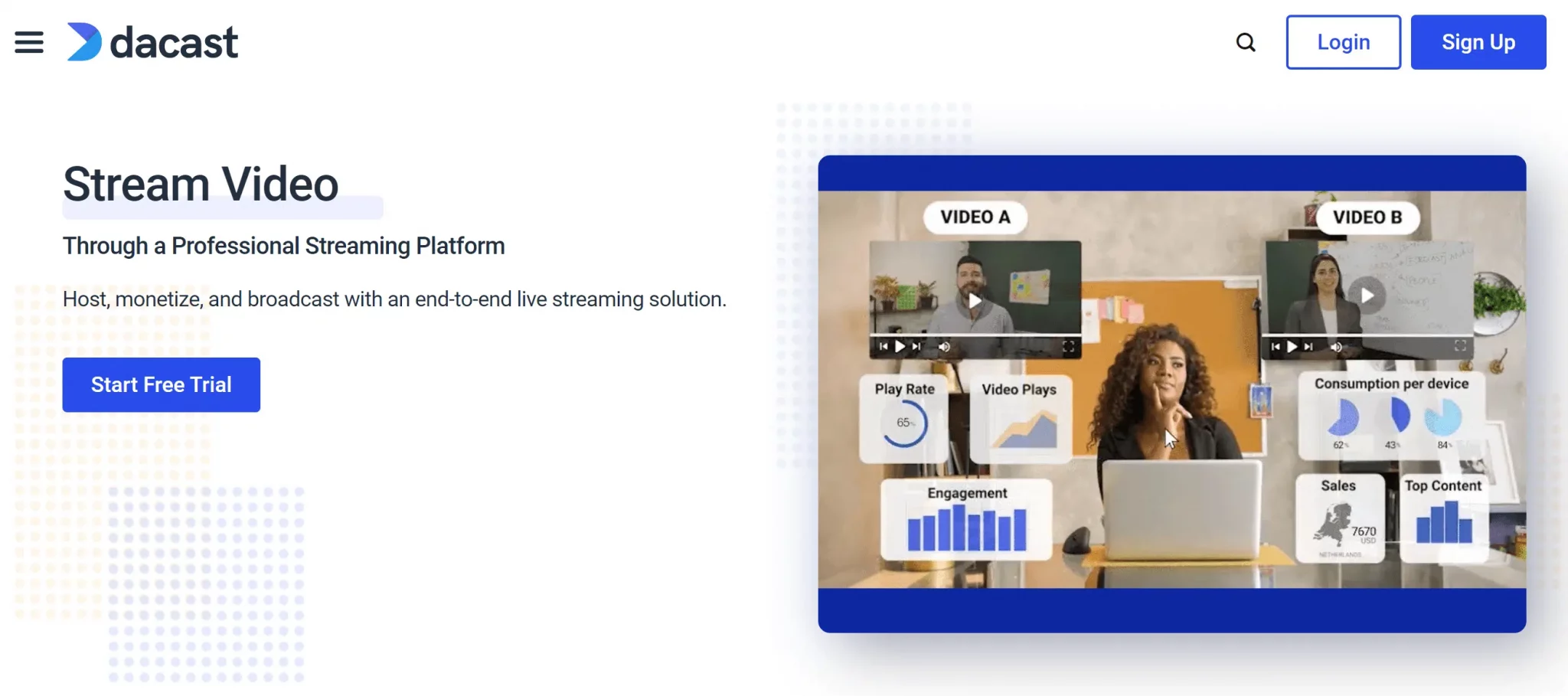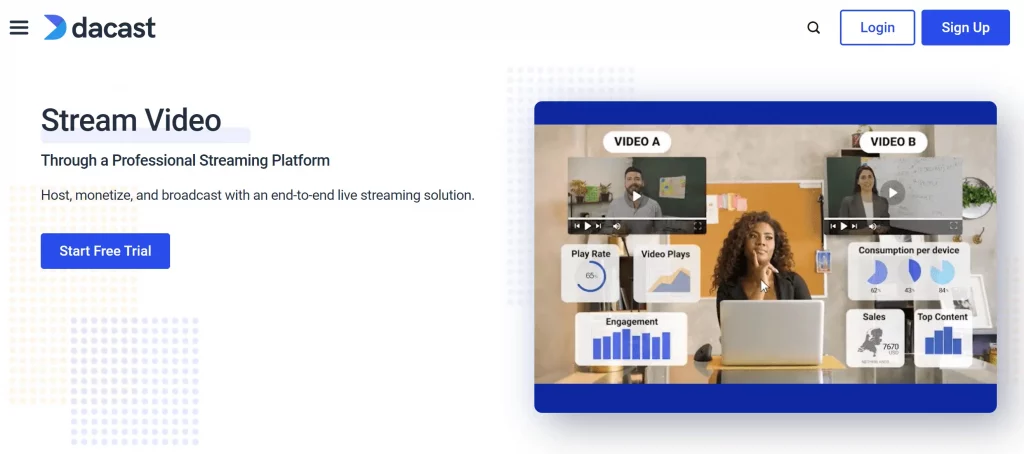 Top-tier CDNs, choices for monetizing videos, safe video hosting, and more can all be found on this all-in-one streaming platform. To aid you with all your professional live streaming needs, there are also statistics and bulk uploads.
It should come as no surprise that Dacast is one of the top live streaming programs currently available given that its pricing starts at $39 a month.
Wirecast is perfect for professional streamers searching for live streaming software that ups the ante. The platform's user-friendly interface and expert production tools enable you to produce live feeds that are studio-quality.
You receive an end-to-end live streaming solution with its integrated lower thirds title collection, bespoke transitions, and social media integration.
Wirecast Studio is available for $599, while Wirecast Pro is available for $799.
Looking for an SEO and Web design company? Look no more, We can deliver top website and SEO services for your business
11. Periscope
Here is a Twitter-optimized live streaming service that you can use on your own. Users adore Periscope for its user-friendly UI and extensive library of eye-catching content.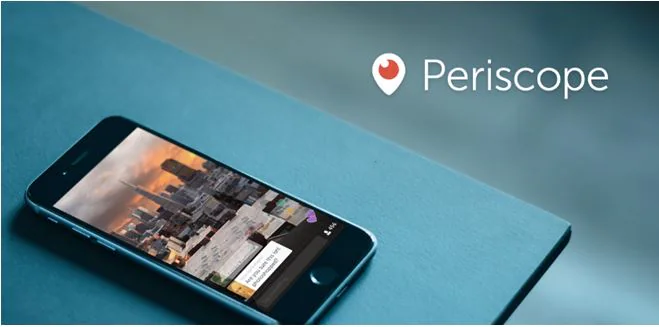 Primary Data
As soon as you go live, you'll start getting notifications about new joining, comments, and following.
For all of your broadcasted videos, you can configure video replay settings so that viewers can watch them afterwards.
Replays are available for 24 hours straight and are always erasable.
Both on Twitter and to the intended audience, users can broadcast videos.
It is freely accessible.
12. USTREAM
With the help of this technology, consumers can stream live events and show online. The advanced functions make sharing videos much easier, and there are a ton of social media buttons that can be used for quick interaction. This program allows you to watch and search for any internet video material without logging in.
Importance and usefulness
Marketers, sports teams, and broadcasters frequently use it.
Every month, it hosts more than 2 million live videos, including some well-known ones like NASATV and BusinessBlueprint.com.
Without having to deal with any interface complexity, users can add images, visitors, and presentations.
You can receive excellent online support for any issues, and the support systems are available around-the-clock.
The price plan starts with a payment of $99/month.
13. StreamShark
The list also includes StreamShark, a live streaming enterprise solution that allows for immediate stream archiving and provides real-time analytics on the effectiveness of your live content.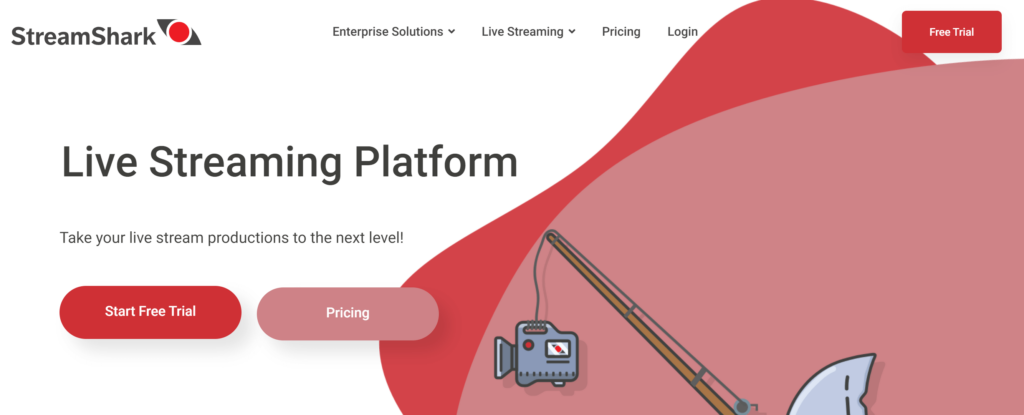 An appealing element of the platform is its live DVR rewind function, which enables latecomers to catch up on the information you've already shared. Live highlight clips, excellent security measures, and other noteworthy features are also provided.
This is a terrific option if you're searching for one of the top live streaming solutions for your company, with monthly prices starting at $199.
14. Be.Live
This one allows you to be live online, as implied by the name. Be.Live has every amenity you'd anticipate from a feature-rich, user-friendly, and clever online live streaming solution.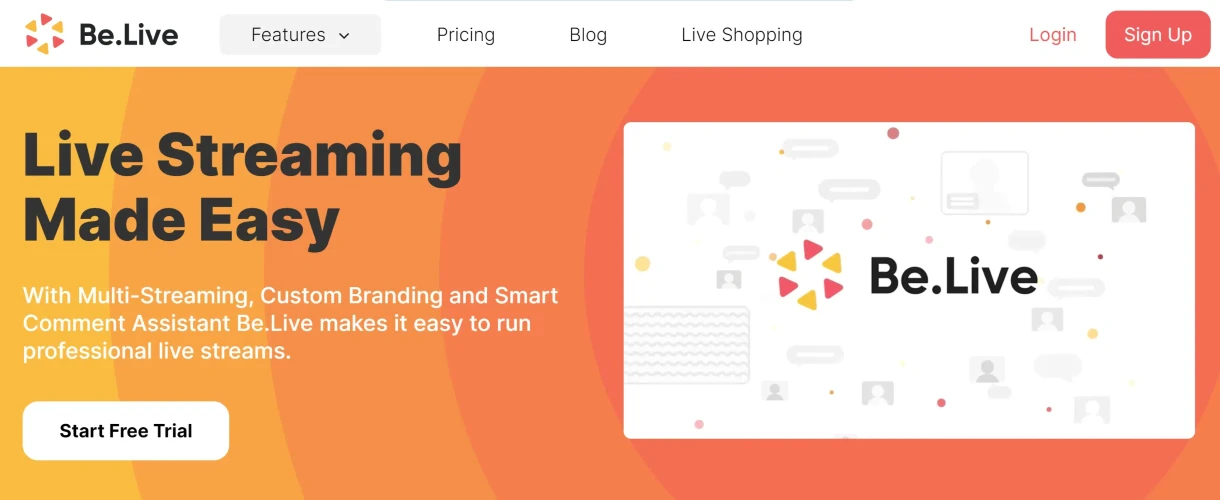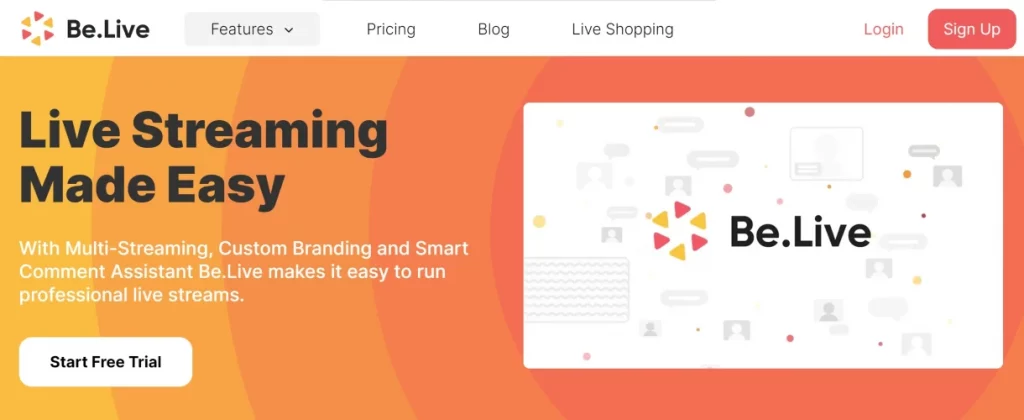 Using this platform, you are able to multistream, brand your live streams, invite visitors, and even carry out live purchases. Although you can use the three shows per month, two on-screen participants and Video Editor (beta) features with the free plan, you'd need to subscribe to multistream.
Monthly fees for paid plans begin at $29.99.
15. Brightcove
Both huge corporations and owners of mid-sized businesses frequently use this live streaming network. Brightcove offers additional support for mobile web applications, iPhones, and iPads.
It provides fantastic video management features with alternatives for video marketing. An extensive video library can be kept up to date online, and social media sharing is enabled. More than 100 templates, playlists, and video import choices are available here.
The monthly cost is $99.00.
16. Restream
Restream is the ideal addition to this list of the best live streaming sites for 2022 because of its enormous popularity, which shows no signs of abating. Restream is a similar browser-based live streaming studio, but it distinguishes itself by enabling simultaneous broadcasting to more than 30 social networks.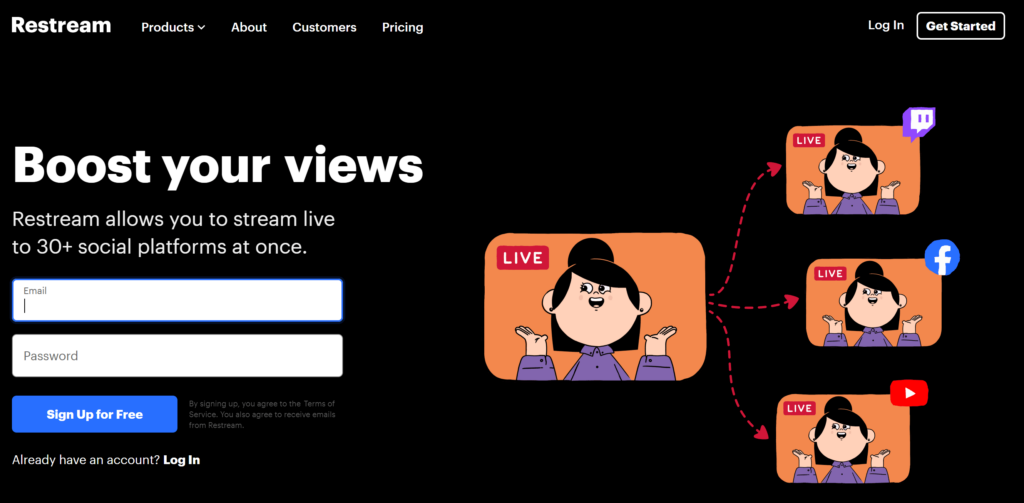 When it comes to your live streams, features like Restream Chat, Scheduler, and Analytics make sure you stay on course.
The subscription plans start at $16 a month, and the free plan allows you to stream to two channels.
17. Streamlabs
The Streamlabs mobile app can be used if you're seeking a live streaming platform that can be downloaded and used while on the go. You may stream to several platforms and use unique mobile themes with this live streaming software.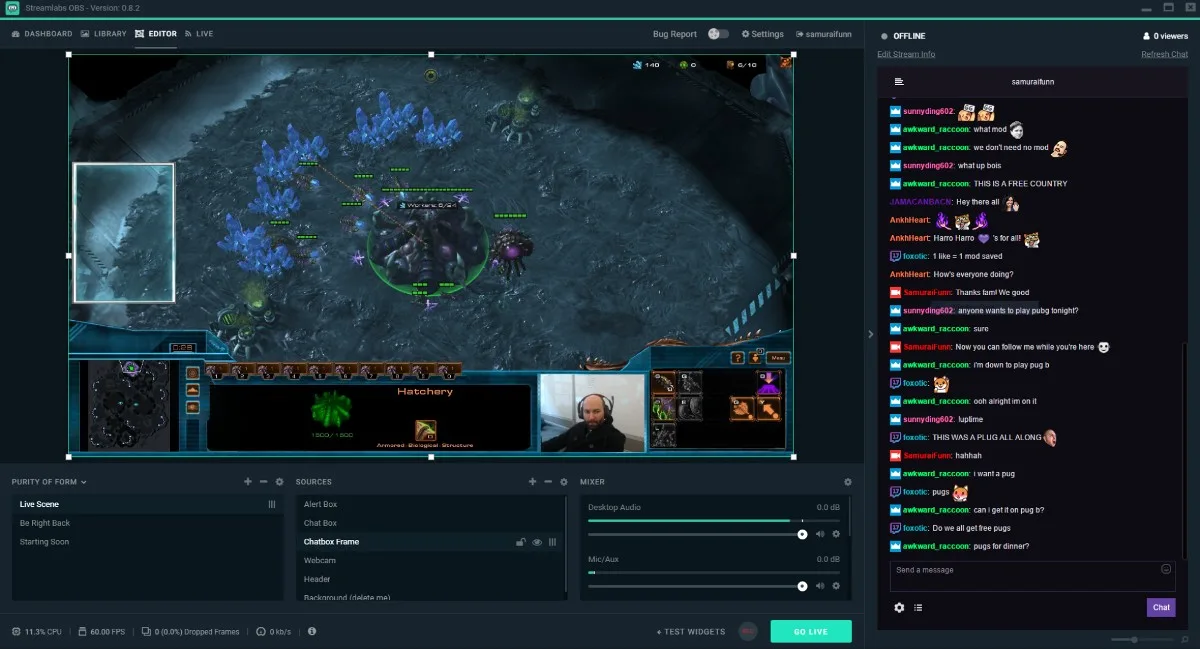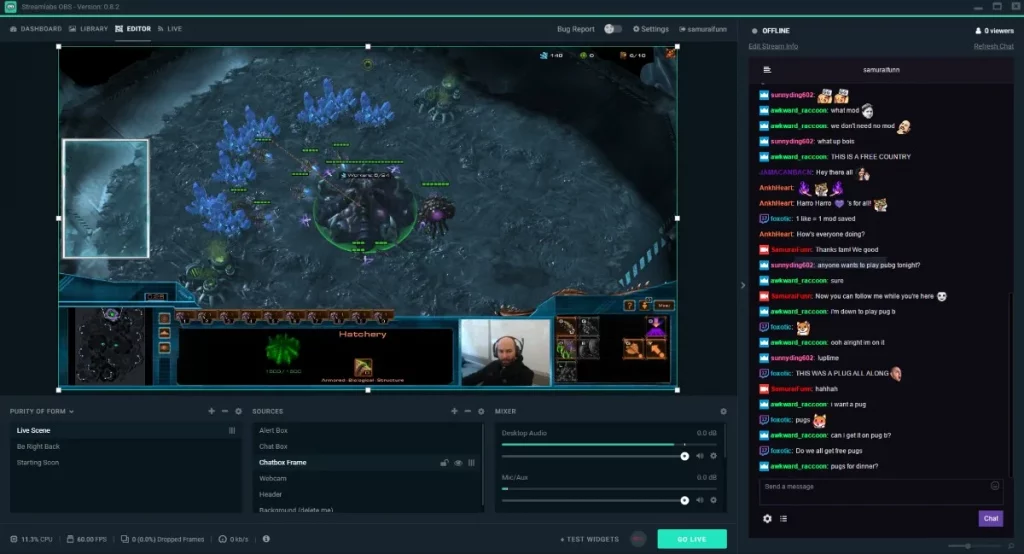 Furthermore, it provides free overlays and configurable notifications. Additionally, you can sync your desktop settings to your mobile device.
Additionally, while streaming, you may accumulate points that can be redeemed for benefits like mobile themes and disconnect protection. While Streamlabs is available for free, you can upgrade to Streamlabs Prime for $19 a month to access premium features and improve your live stream channel on the website.
18. Livestream
This is a live streaming service that may be used to stream content from cameras, smartphones, webcams, and camcorders. This platform provides a wide range of media players, video tools, sharing features, and embedding choices to make it simple for you to remain in touch with your potential audience.
Livestream is the ideal answer for software, hardware, and production goods, enabling flawless end-to-end connectivity. All famous websites like Twitter and Facebook, among others, allow users to quickly upload videos directly from their iPad or iPhone. Chats have the power to increase engagement.
For a fee of $42 per month, you can sign up for the basic plan.
19. TikTok Live
With the ability to truly go live on TikTok and manage your live video stream for what seems like an infinite amount of time, TikTok and TikTok Live are swiftly taking over the social media landscape.
TikTok is still continuously enhancing its products as a relatively new player in the social media game with frequent changes to the features it provides.
TikTok provides live streams with the following features:
Picture-in-picture streaming helps streamers retain viewers longer.
Go LIVE Together allows for the presence of multiple people in a live.
Users can ask you questions during Q&A sessions.
To make it simpler for others to find your live content, there is a "Top LIVEs" category.
Adding assistance or a moderator to your live stream is an option.
A hint for commentators to think twice about using harsh language and keyword filters to assist with comment moderation.
By accepting presents from your viewers that have a monetary value, you may monetize your live streams. To obtain TikTok monetization features, there are requirements.
Think you ready to go live?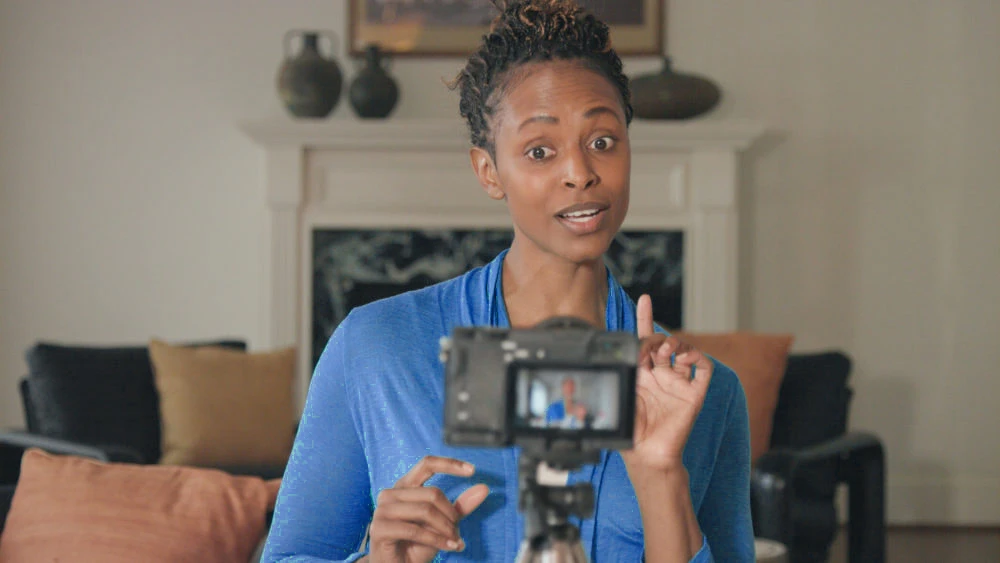 You need to know what kind of content you wish to deploy and on what platform you wish to find your audience. The ideal strategy for audience development may very well be going live on social media. However, picking a live streaming application is not as simple as it is with any other digital tool.
There are many factors to take into account, and there is no one solution that works for everyone. Therefore, reevaluate your objectives for live streaming and pick a tool that satisfies all of them. Kindly share and follow us online and subscribe to get the latest updates.