How to check BVN on Phone
Checking for bank verification number (BVN) on phone is easy if you know the ussd codes to use. With the inception of the Biometric Identification System by the central bank of Nigeria to make bank account have a unique number that contains eleven digits.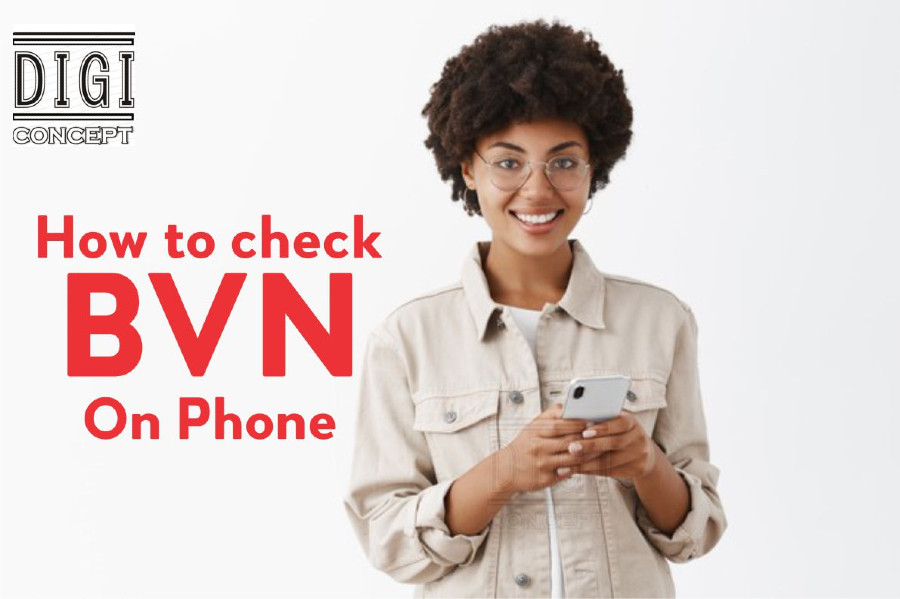 Nigerian banks now require BVN code to register new clients in their systems. You can possess any number of bank accounts but only one Bank Verification Number to represent all of them. This contains all of your financial information. Care must be taken so as not to fall into wrong hands.
Best instant loan platforms in Nigeria
How to run cardless withdrawal from ATM
Why Do You Need BVN?
BVN is mandatory as it is legally required by the Central Bank of Nigeria. With this in place,It is possible to confirm account ownership and reduce the risk of identity theft and fraudulent activities on such account. It is a socio-security number used in the banking industry.
It is a secret 11 digit number that allows you to do anything from opening multiple bank accounts to securing those accounts from unauthorized access.
However, if you have forgotten/cannot remember your BVN or lost the paper where you wrote it, then this is an easier way for you to check BVN code.
How to check BVN on your phone?
To check your bank verification number, there are two methods to do this. The steps are listed below
Checking BVN on MTN, GLO, 9mobile and Airtel
If you are using any of the mobile networks in Nigeria, you can check your BVN number but remember there is a service charge involved not more than 20 Naira as the case maybe.
How To Check BVN On MTN
This involves a service charge rate by the network provider
Dial *565*0#
The BVN will be displayed
How To Check BVN On Glo
Dial *565*0#
You will get your bvn
How To Check BVN On 9Mobile
Dial *565*0#
You will get your bvn
Pay the service charge normally like 20 Naira
How To Check BVN On Airtel
Dial *565*0#
You will get your bvn
A service charge will be made based on Airtel charge
How to check First Bank BVN on phone
How To Check Fidelity Bank BVN
How To Check FCMB BVN
How To Check Stanbic IBTC BVN
How To Check Union Bank BVN
How To Check UBA BVN
How To Check Zenith Bank BVN
How To Check Access Bank BVN
Note: You can use this *565*0# to check your BVN code on any network you are using, MTN, Glo, 9Mobile, or Airtel. The code works for most of the Nigerian banks except for GTBank.
How To Check GTBANK BVN
From your phone, Dial *737*6*1#
Follow the on screen instructions on your phone
Or Check bank verification number via app:
Access the GTBank app on your phone
Click on the menu column
The BVN code is displayed on the menu.
How To Check BVN Online?
To get your BVN code online you can:
Check your BVN by logging into your bank app and click on the menu bar, you will see your BVN displayed on it.
Dial the universal code.

Can my bank account be hacked using my BVN?
BVN cannot be used to transfer money from your bank account. Some people say that if your BVN is mistakenly given out to fraudulent folks, they can steal money from your account! Technically this is not true as there are other forms of security measures put in place to prevent this from occurring.
Note that BVN number is different from the PIN you set for your ATM card. In a short note, your account is safe with or without BVN. It cannot be solely used to steal your money or transfer money out of your account.
From the post above, you can see that it is easy to get your BVN from anywhere at anytime but you must also know that it has to be kept save and secured. Do not joke with your Sim associated with the bank account.
Trust this post has been helpful to you. kindly share with friends and family using the social icons below. Be blessed
How to open bank account in Nigeria