How to Find Deleted Texts on Your Husband's/Wife's Phone
Unfortunately, it can be quite challenging to recover deleted text messages. There are a few things you can do if you believe your husband is keeping something from you, but most will need you to make a move he's likely to notice. There are several ways on How to Find Deleted Texts on Your Husband's/Wife's Phone. You may, for instance, get in touch with his carrier or employ a recovery application to recover the lost information.
Time is the most important factor in this situation since it affects how likely it is that you can recover a text the longer it is in the recycle bin. Even though it isn't enjoyable, going straight to the source of your worries could help you solve your problems. You will overcome this because you are strong, but it might be better to face it head-on than look through his phone.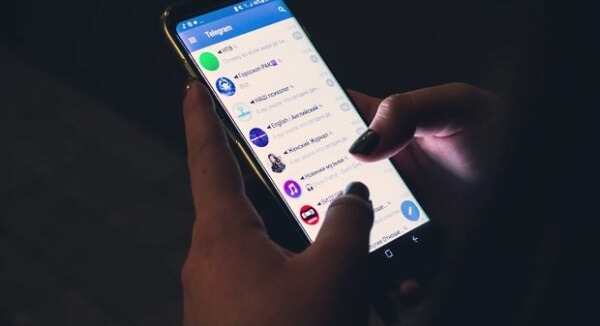 How to Find Deleted Texts on Your Husband's/Wife's Phone
Now we are going to look at the different ways to know or find the deleted messages on someones phone. It is a very straight forward technique but you need know that we are only sharing this content for educative purpose. If you check your spouse/boyfriend/girl friend's phone and see what you ain't suppose to:- Breakfast no be anybody mate
1. Using Android Tools
i. Pull up the Google Drive backup if you have one:
The Google Drive backup file is the only trustworthy option to access deleted messages on Android. On a computer, log into the Google Drive connected to your husband's account to open the file and read the communications. Look up the desired date in the backup folder and then open it. Any deleted messages ought to be there.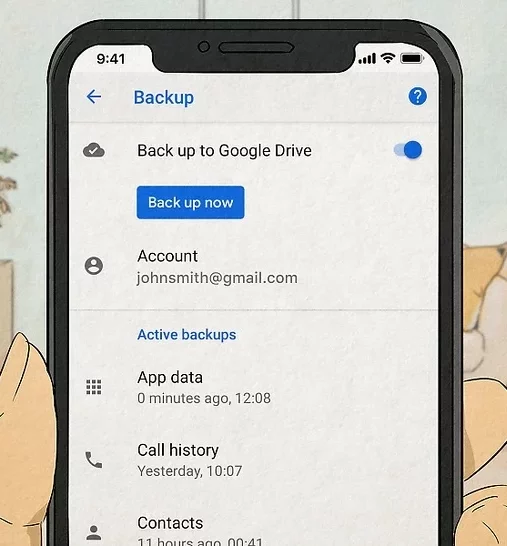 Keep in mind that depending on where you reside, this can be against the law. Spying on someone's personal correspondence without their permission is even illegal in some states. 
There are very few chances of recovering a deleted text if Google Drive has no backup files.
Open the Settings page on your husband's phone, press "Connected Devices," choose "Backup," and then click "Back up now" if you want to enable this in the future. 
When you do this, make sure the SMS box is ticked so that Google can backup any texts on the phone. 
You can configure Google One to back up your messages automatically if you have a subscription.
ii. Download SMS Backup and Restore for another backup option: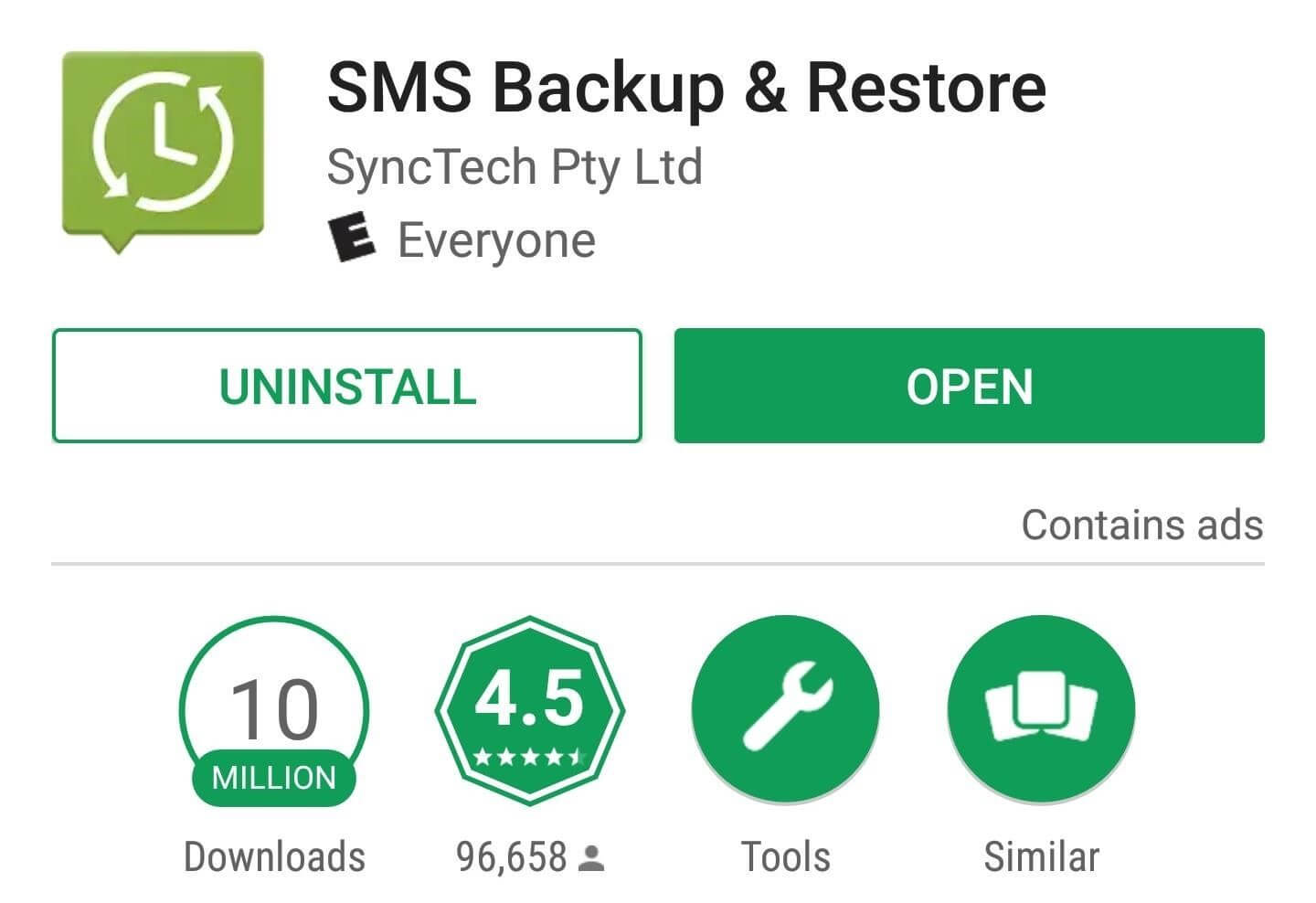 A free solution for Android users who want to backup their texts is SMS Backup and Restore. Go ahead and download it to your husband's phone, then link the backup file to your own Google account. Now you may save a copy of each day, week, or hour of his SMS messages and read them whenever you choose.
SMS Backup and Restore is a free alternative to many of the premium Android text recovery apps and services.
You might need to give an explanation if he discovers the app on his phone. 
This one is not concealed in his phone.
You can try backup and SMS recovery app
iii. Be extremely cautious with third-party apps or programs
Many tools and apps on the market make claim to be able to recover deleted Android apps. They typically contain spyware or bloatware that might damage your phone or steal your data, which is unfortunate because they don't seem to work. After deleting an Android text message and discarding the backup data behind, the information is lost.
Try Android Data Recovery, Dr. Fone, Tenorshare UltData, or FonePaw if you are dead set on giving this a chance. Each of these computer tools claims to be able to retrieve deleted texts and all offer free trials. They're unlikely to find anything, but at least you won't be worrying about if you could have retrieved any texts from his phone while you try to go to sleep.
2. Restoring iPhone Backups
i. Make sure that he has a backup file to restore: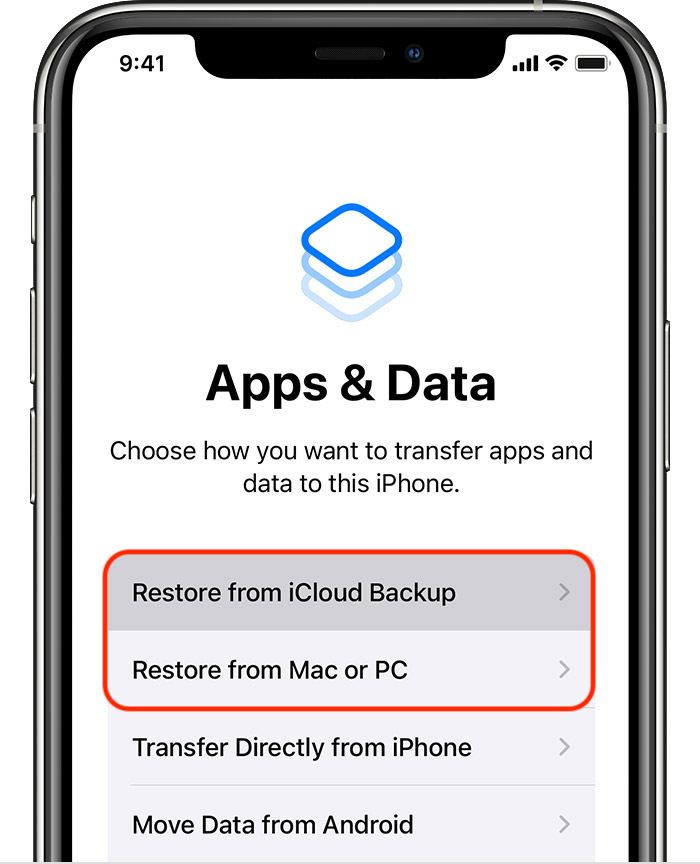 If your iPhone's deleted messages haven't been saved up anywhere, there is no way to retrieve them. Fortunately, iCloud usually takes care of this automatically. Take his phone and click "Settings" to make sure a backup is present. "iCloud," "Manage Storage," "Backups," and "iCloud" can all be chosen by tapping on the Apple ID card. You'll receive a list of backup locations by doing this.
You should be aware, if you aren't already, that depending on your state's laws, looking through your husband's phone could be illegal. 
It is imperative that you confirm your want to do this before moving forward. 
Viewing deleted messages requires restoring an iPhone. 
If you decide to do this, it's best to be prepared with an explanation since your husband will probably find out regardless of how you go about doing it.
ii. Restore the phone using iCloud to retrieve old texts
Open the folder for the phone on the desktop after plugging the phone into the computer. To delete the existing contents, choose "Restore iPhone."  The backup point you want to restore can be chosen. Allow the phone to finish restoring everything from that backup point for a few minutes. Any messages that hadn't been removed at that time will resurface in his inbox.
iii. Use iTunes to restore a backup if you don't have iCloud set up
He opens iTunes and connects his phone to the computer. The "Restore iPhone" or "Restore Backup" option may be found by clicking the phone in the sidebar on the left. This will completely wipe the phone clean. Select your backup point from there, and all texts that were on your phone at that time will resurface.
If your Mac runs macOS Catalina or a later version, you can perform this action using Finder. 
Although the steps are the same, you should enter the phone's menu from within Finder rather than iTunes.
iv. Try third-party apps and programs with extreme caution
The third-party programs available are typically unable to recover lost messages, much like Android.  The majority of them are malware or are only intended to steal your info. But if you're truly interested in giving it a shot, the most reliable choices are Dr. Fone, Enigma Recovery, PhoneRescue, and Tenorshare UltData.  Most users, however, are unable to retrieve lost text messages.
How to Use FoneLab to Recover Deleted Text Messages from iPhone
Start FoneLab, then choose the Recover from iOS Device option.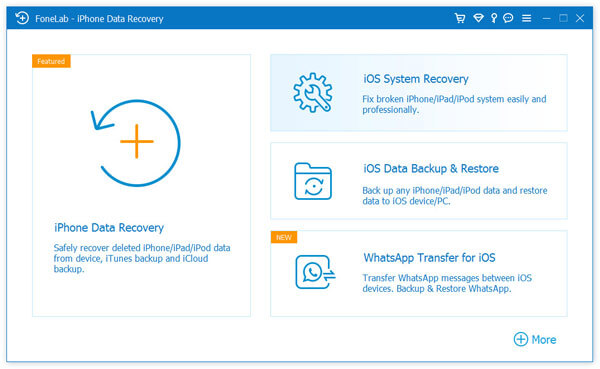 Sync your iOS device with the computer. The name of the current device will be shown on the program's interface as soon as it is discovered. To start searching your device for deleted data, click the Start Scan button.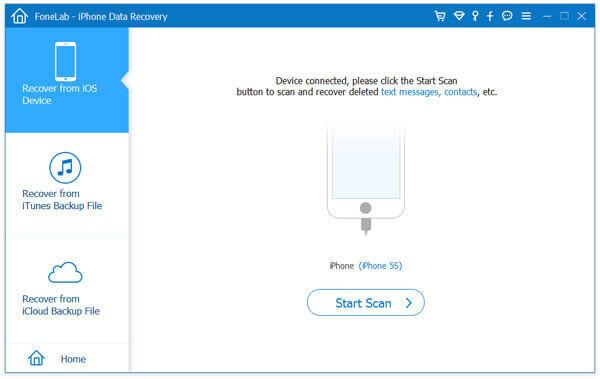 To view deleted communications, click Messages & Message Attachments. To save the recovered text messages on your computer in CSV and HTML, check the boxes next to the deleted texts that you want to recover, then click Recover.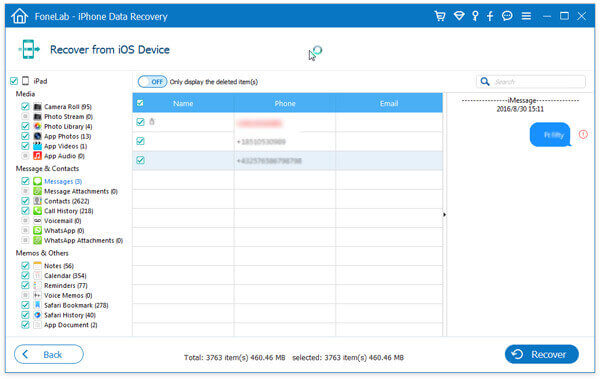 Note: 
To enter scanning mode on an iPhone 4/3GS, iPad 1, or iPod touch 4, you must download a plug-in in accordance with the prompt and then complete the three procedures listed below.
While holding your iOS device, press the Start button.
For precisely 10 seconds, press and hold the Power and Home keys simultaneously.
After holding the Home button for 15 seconds, release the Power button.
This messages recovery program works with iPhone 12/11/X/8/7/SE/6s Plus/6s/6 Plus/6/5s/5c/5/4S/4/3GS and is supported by iOS 15.
You can view and retrieve any deleted text message attachments by clicking "Message Attachments" if you also want to recover any deleted photographs or audio/video files that were included as part of the text message.
Read also:
3. Contacting the Carrier
i. Contact your phone carrier to see if they'll give you the texts
Text messages are stored by carriers for a while. While some of them might provide you access to backup software that enables you to view recently deleted texts, others might refuse to release them to you simply because you asked. It might not always be successful to ask your carrier, but it is worth a try.
Some carriers even provide their own apps for recovering deleted texts.
ii. Use a parental control app to see his texts from your phone
To keep an eye on how kids use their phones, there are apps available. You may install one of these applications on his phone and link it to your own to keep an eye on what he's doing. It won't allow you to read deleted texts, but it will allow you to see any new texts he writes before he has a chance to remove them. The most widely used solutions are SecureTeen and TeenSafe.
There's a good chance he has this app on his phone. Most likely, this isn't a long-term wise choice.
You should be aware that in many states, doing this without their permission is unlawful. It also constitutes a grave breach of trust. It is strongly advised that you refrain from doing this unless you have an extremely valid reason.
iii. Try a paid spy app if you really need to do some long-term recon
On someone's phone, you can install a few applications that will disguise themselves and show you what they are doing on it. Usually, you have to pay for an app like this, but it will let you access all of his texts on your phone or computer without him ever knowing.
Again, this may be quite unlawful depending on where you reside. Unless he's truly up to something and you know it and just need proof, it's probably also immoral. However, most of the time it is probably not a smart decision to take this path.
4. How to Recover Deleted Text Messages on iPhone by Contacting Your Service Provider
In some circumstances, getting in touch with your cellular service provider is an excellent technique to recover iPhone deleted text messages. They will occasionally have access to a backup if the data hasn't been changed or updated yet. 
If you need to recover deleted iPhone texts urgently and don't want to employ a third party text message recovery program, you can get in touch with your cellular service provider.
Contact Your Service Provider to Recover Deleted Text Messages from Your iPhone You will need to request technical support when you call because the menu suggestions to direct you to the appropriate department might not be particularly accurate. 
In this article, we primarily demonstrate numerous practical methods for retrieving lost text messages from your iPhone. You may recover deleted text messages from your iPhone using your iTunes or iCloud backups, or you can do it without a backup.