First Bank Sort Codes For All Branches
A SORT Code is a set of number codes, which is used by banks to identify the location of the bank where the account is held. We have listed all First Bank Sort Codes across Nigeria
These codes have nine (9) digits, and they are divided into three different pairs, such as 012-345-678.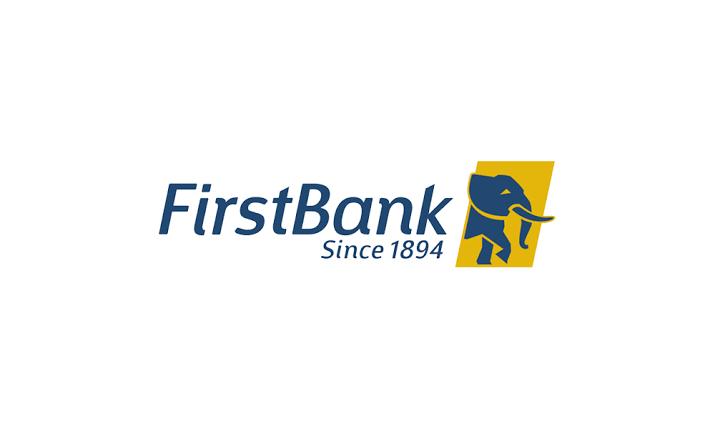 This list will come in handy for those who are involved in the transfer of money online, which they must have one time been asked to provide their bank's sort code before the transaction can be completed.
Read Also: GTB Sort codes
Read Also: Zenith bank Sort codes
Below is the complete list of First Bank Sort Codes in Nigeria.
| | | |
| --- | --- | --- |
| S/N | SORT CODES | BRANCHES |
| 1 | 011151003 | F.B.N. H/OFFICE FIN CONTROL |
| 2 | 011231017 | ABA [MAIN] |
| 3 | 011171025 | ABEOKUTA |
| 4 | 011241036 | AGBOR |
| 5 | 011151045 | APAPA |
| 6 | 011151058 | IJORA LAGOS |
| 7 | 011151061 | AJEGUNLE |
| 8 | 011231017 | ABA TOWN |
| 9 | 011181086 | AKURE MAIN |
| 10 | 011161093 | SULEJA |
| 11 | 011041100 | BENIN KING SQUARE |
| 12 | 011041113 | BENIN MISSION ROAD |
| 13 | 011201128 | BUKURU |
| 14 | 011121130 | BOMPAI |
| 15 | 011031149 | BAUCHI |
| 16 | 011201157 | BASSA |
| 17 | 011201160 | BARKIN LADI |
| 18 | 011161190 | BIDA |
| 19 | 011071206 | CALABAR |
| 20 | 011191212 | IBADAN (ORITA CHALLENGE) |
| 21 | 011191238 | UNIVERSITY OF IBADAN |
| 22 | 011071248 | UNIVERSITY OF CALABAR |
| 23 | 011171261 | IDIROKO |
| 24 | 011011279 | IKOT ABASI |
| 25 | 011311306 | DAMATURU |
| 26 | 011311306 | DARAZO |
| 27 | 011061326 | DAMBOA |
| 28 | 011311306 | DAMAGUN |
| 29 | 011241382 | EVWRENI (DELTA STATE) |
| 30 | 011011350 | EFA |
| 31 | 011291361 | ERIN-OSUN |
| 32 | 011071374 | EKORI |
| 33 | 011241382 | EVWRENI |
| 34 | 011251437 | ENUGU (MAIN) |
| 35 | 011241421 | DELTA |
| 36 | 011254137 | ENUGU (UWANI) |
| 37 | 011181442 | EFON ALAYE |
| 38 | 011151456 | EPE |
| 39 | 011041469 | EKPOMA |
| 40 | 011281478 | EGBE |
| 41 | 011011486 | ETINAN |
| 42 | 011251495 | EZZAMGBO |
| 43 | 011131502 | FUNTUA |
| 44 | 011091529 | FUFORE |
| 45 | 011251534 | EMENE IND. ESTATE |
| 46 | 011251547 | EHA ALUMONA |
| 47 | 011181552 | EMURE EKITI |
| 48 | 011181565 | ERIJIYAN EKITI |
| 49 | 011151579 | ORILE IGANMU |
| 50 | 011311607 | GASHUA |
| 51 | 011311610 | GEIDAM |
| 52 | 011031628 | GOMBE |
| 53 | 011221632 | GUSAU |
| 54 | 011091642 | GANYE |
| 55 | 011221658 | GUMMI |
| 56 | 011201665 | KURGWI |
| 57 | 011111674 | KADUNA KAWO |
| 58 | 011081681 | ABAJI |
| 59 | 011241696 | AGBARHO |
| 60 | 011091707 | HONG |
| 61 | 011261715 | HADEJIA |
| 62 | 011181727 | ILASA EKITI |
| 63 | 011221739 | ILLELA |
| 64 | 011251741 | INYI |
| 65 | 011181947 | IGBOGILA |
| 66 | 011181769 | IKARAM AKOKO |
| 67 | 011071785 | IKOM |
| 68 | 011151799 | IKORODU |
| 69 | 011191212 | IBADAN (BANK ROAD) |
| 70 | 011191814 | IBADAN (AGODI) |
| 71 | 011191827 | IBADAN (AMUNIGUN) |
| 72 | 011181837 | IKARE |
| 73 | 011151841 | IKEJA |
| 74 | 011011855 | IKOT EKPENE |
| 75 | 011291866 | ILESHA |
| 76 | 011151870 | AGEGE |
| 77 | 011151883 | IKEJA IND EST |
| 78 | 011151896 | ILUPEJU IND EST |
| 79 | 011141903 | ILORIN |
| 80 | 011151919 | IGANMU |
| 81 | 011151922 | ISOLO LAGOS |
| 82 | 011181934 | ILE OLUJI |
| 83 | 011181947 | IGBOKODA |
| 84 | 011291950 | IPETU-IJESHA |
| 85 | 011151964 | MURTALA MOHAMMED AIRPORT |
| 86 | 011171973 | IJEBU-ODE |
| 87 | 011181989 | IDO-ANI |
| 88 | 011291992 | ILE-IFE |
| 89 | 011202004 | JOS (MAIN) |
| 90 | 011202017 | JOS (MARKET) |
| 91 | 011202020 | JOS (SECRETARIAT) |
| 92 | 011202046 | UNIVERSITY OF JOS |
| 93 | 011232058 | ABA FACTORY ROAD |
| 94 | 011282066 | IYAMOYE |
| 95 | 011032070 | GAMAWA |
| 96 | 011282082 | AKPANYA |
| 97 | 011152099 | IKEJA (ALLEN AVENUE) |
| 98 | 011112107 | KADUNA (MAIN) |
| 99 | 011112110 | KADUNA (BANK ROAD) |
| 100 | 011112123 | KADUNA (SOUTH) |
| 101 | 011032148 | KALTUNGO |
| 102 | 011122155 | KANO (MAIN) |
| 103 | 011122168 | KANO (FAGGE TA KUDU) |
| 104 | 011032177 | KATAGUM AGENCY |
| 105 | 011162186 | KATCHA |
| 106 | 011222194 | KAURA NAMODA |
| 107 | 011162209 | KONTAGORA |
| 108 | 011132213 | KATSINA |
| 109 | 011052225 | KATSINA ALA |
| 110 | 011162238 | KAGARA |
| 111 | 011062245 | KONDUGA AGENCY |
| 112 | 011302250 | KARIM LAMIDO |
| 113 | 011152277 | KETU |
| 114 | 011142287 | KOSUBOSU |
| 115 | 011162296 | KUTA |
| 116 | 011152303 | MARINA BRANCH |
| 117 | 011152316 | BROAD ST LAGOS |
| 118 | 011152329 | LAGOS (M.MOHAMMED WAY) |
| 119 | 011152332 | OBUN-EKO BRANCH. |
| 120 | 011152345 | EBUTE-METTA LG |
| 121 | 011152358 | LAGOS (YABA) |
| 122 | 011152316 | INVESTMENT HOUSE |
| 123 | 011152374 | MOLONEY ST. BRANCH. |
| 124 | 011152387 | LAGOS (WESTERN HOUSE) |
| 125 | 011152390 | LAGOS (SURULERE) |
| 126 | 011152400 | LAGOS (FALOMO) |
| 127 | 011152413 | LAGOS (FED. SECTRIAT) |
| 128 | 011152426 | ABIBU-OKI BRANCH. |
| 129 | 011152439 | NIJ HOUSE BRANCH. |
| 130 | 011152442 | STOCK EXCHANGE BRANCH. |
| 131 | 011152455 | LAGOS (OREGUN) |
| 132 | 011152468 | LAGOS (OGBA) |
| 133 | 011152471 | LAGOS REGIONAL CENTRE |
| 134 | 011152484 | LAGOS (ALAUSA SEC.) |
| 135 | 011302496 | LAU |
| 136 | 011062503 | MAIDUGURI |
| 137 | 011132514 | MALLUM FASHI |
| 138 | 011162526 | MINNA |
| 139 | 011052539 | MAKURDI |
| 140 | 011092544 | MICHIKA |
| 141 | 011202554 | MANGU |
| 142 | 011152565 | MATORI BRANCH. |
| 143 | 011282574 | MOPA |
| 144 | 011092586 | MAYO-BALEWA |
| 145 | 011312606 | NGURU |
| 146 | 011102612 | NKWOAGU ISUOCHI |
| 147 | 011022624 | NKWELLE EZUNAKA |
| 148 | 011022637 | NNEWI |
| 149 | 011152646 | NAVY TOWN OJO |
| 150 | 011102667 | OKWELLE |
| 151 | 011242679 | OGWASHI-UKU |
| 152 | 011022682 | OGBUNIKE |
| 153 | 011282697 | OGORI |
| 154 | 011192703 | OGBOMOSO |
| 155 | 011022718 | ONITSHA (MAIN) |
| 156 | 011022721 | ONITSHA (NWOBODO AV.) |
| 157 | 011022734 | ONITSHA (IWEKA ROAD) |
| 158 | 011022747 | ONITSHA (BRG.HEAD MRKT.) |
| 159 | 011012757 | ORON |
| 160 | 011292768 | OSHOGBO |
| 161 | 011182771 | OWO |
| 162 | 011192787 | OYO |
| 163 | 011102793 | OWERRI |
| 164 | 011182807 | OKA AKOKO |
| 165 | 011182810 | ORE |
| 166 | 011282820 | OKENE |
| 167 | 011022831 | ONITSHA (WILLIAM ST.) |
| 168 | 011022844 | OTUOCHA |
| 169 | 011172859 | OGBERE |
| 170 | 011182865 | ONDO |
| 171 | 011152879 | OTA |
| 172 | 011052885 | OTURKPO |
| 173 | 011072894 | OBUBRA |
| 174 | 011212900 | PORT HARCOURT STATION ROAD. |
| 175 | 011212913 | PORT HARCOURT (TOWN) |
| 176 | 011212926 | PORT HARCOURT (AIRPORT) |
| 177 | 011212939 | PORT HARCOURT (TRANS-AMA |
| 178 | 011212942 | PORT HARCOURT (DIOBU) |
| 179 | 011212955 | PORT HARCOURT (ORIJE) |
| 180 | 011312978 | POTISKUM |
| 181 | 011222987 | KAMBA |
| 182 | 011022996 | NKPOR |
| 183 | 011153014 | REGISTRAR'S DEPARTMENT |
| 184 | 011163033 | RIJAU |
| 185 | 011193058 | IBADAN OLUYOLE ESTATE |
| 186 | 011183068 | OKEMESI |
| 187 | 011193074 | OKO |
| 188 | 011213080 | ODI |
| 189 | 011043098 | SABONGIDA-ORA |
| 190 | 011243102 | SAPELE MAIN |
| 191 | 011173117 | SHAGAMU |
| 192 | 011223122 | SOKOTO (MAIN) |
| 193 | 011113135 | SAMARU |
| 194 | 011243144 | SAPELE BOYO ROAD |
| 195 | 011153166 | SURULERE SHOPPING CENT |
| 196 | 011223177 | SHINKAFI |
| 197 | 011153182 | SOMOLU |
| 198 | 011033202 | TORO |
| 199 | 011033215 | TAFAWA BALEWA |
| 200 | 011223229 | TAMBAWAL |
| 201 | 011153234 | TIN CAN ISLAND |
| 202 | 011193249 | SAKI BRANCH |
| 203 | 011153250 | TREASURY DEPARTMENT |
| 204 | 011023267 | AWKA |
| 205 | 011103271 | AMARAKU |
| 206 | 011233280 | AMAOKWE ITEM, |
| 207 | 011153292 | NIGER HOUSE |
| 208 | 011233303 | UMUAHIA |
| 209 | 011013316 | UYO |
| 210 | 011013329 | UTU ETIM EKPO |
| 211 | 011013332 | UKAM |
| 212 | 011103349 | UMUOWA |
| 213 | 011303356 | MAYO NDAGA |
| 214 | 011123361 | KANO INT. AIRPORT |
| 215 | 011023377 | NIMO |
| 216 | 011063388 | UBA-KUMAGUM |
| 217 | 011103394 | URUALLA |
| 218 | 011053402 | VANDEIKYA |
| 219 | 011103417 | OWERRI DOUGLAS ROAD |
| 220 | 011053428 | NAKA |
| 221 | 011153438 | OKE ARIN BRANCH |
| 222 | 011153441 | ABIBU ADETORO STR. (BRANCH), V |
| 223 | 011283450 | OGUMA |
| 224 | 011253464 | OVOKO |
| 225 | 011103475 | OWERRI (BRANCH 2) |
| 226 | 011093488 | GULAK |
| 227 | 011013497 | ESSENE |
| 228 | 011243500 | WARRI |
| 229 | 011243513 | UGHELLI |
| 230 | 011113520 | KAFANCHAN |
| 231 | 011043535 | BENIN OREGBENI |
| 232 | 011153548 | NICHEMTEX INDUSTRIES (IKORODU) |
| 233 | 011043551 | AGBEDE BRANCH |
| 234 | 011063560 | NEW MAIDUGURI (M.MKT) |
| 235 | 011273570 | BIRNIN KEBBI |
| 236 | 011263580 | DUTSE |
| 237 | 011173599 | ARAROMI OBU |
| 238 | 011093608 | YOLA MAIN |
| 239 | 011033613 | YANA |
| 240 | 011283625 | LOKOJA |
| 241 | 011303631 | JALINGO |
| 242 | 011093640 | YOLA MARKET |
| 243 | 011033655 | AZARE |
| 245 | 011273664 | MUNGADI-MAIYAMA |
| 246 | 011063670 | KWAJAFA |
| 247 | 011303686 | BAMBUR |
| 248 | 011033697 | BURRA AGENCY |
| 249 | 011113708 | ZARIA |
| 250 | 011303712 | ZING |
| 251 | 011123727 | KANO (ZOO ROAD) |
| 252 | 011093734 | GARKIDA |
| 253 | 011123743 | KANO CLUB ROAD |
| 254 | 011273758 | ZURU |
| 255 | 011023762 | ABBA |
| 256 | 011223779 | SOKOTO (DANFODIO ROAD) |
| 257 | 011183796 | AKURE (MARKET) |
| 258 | 011283803 | AYANGBA |
| 259 | 011283816 | AJAOKUTA |
| 260 | 011183822 | ADO-EKITI |
| 261 | 011293835 | IJEBU-IJESHA |
| 262 | 011253846 | IKEM |
| 263 | 011233853 | ABA ARIARIA |
| 264 | 011183864 | IKERE EKITI |
| 265 | 011283874 | ISANLU-OYI |
| 266 | 011203883 | LAFIA |
| 267 | 011293893 | INISHA |
| 268 | 011323908 | ANKA |
| 269 | 011183916 | IFAKI-EKITI |
| 270 | 011283926 | ABEJUKOLO |
| 271 | 011153933 | AGBARA |
| 272 | 011233947 | AFIKPO |
| 273 | 011243953 | ASABA |
| 274 | 011183961 | IKOLE EKITI |
| 275 | 011283971 | ITOBE |
| 276 | 011193980 | AWE |
| 277 | 011103996 | AKATTA |
| 278 | 011084002 | ABUJA GARKI |
| 279 | 011254010 | NSUKKA |
| 280 | 011234027 | ABA ALAOJI |
| 281 | 011154039 | AKOWONJO |
| 282 | 011044042 | UGBOWO (BENIN) |
| 283 | 011254052 | EKWULOBIA |
| 284 | 011084060 | ABUJA MAIN |
| 285 | 011214076 | PORT HARCOURT (SHELL) |
| 286 | 011154097 | IKOTA |
| 287 | 011214102 | BONNY |
| 288 | 011214115 | YENEGOA |
| 289 | 011154123 | ADEOLA ODEKU |
| 290 | 011154136 | ALABA INT. MKT. OJO |
| 291 | 011154152 | DALEKO |
| 292 | 011244169 | WARRI SHELL |
| 293 | 011084170 | ABUJA AIRPORT |
| 294 | 011044181 | BENIN SILUKO ROAD BRANCH |
| 295 | 011154204 | ISOLO IND.ESTATE BR. |
| 296 | 011254214 | ABAKALIKI |
| 297 | 011014221 | EKET |
| 298 | 011204235 | SAMINAKA BRANCH |
| 299 | 011194248 | NEW GBAGI MKT. |
| 300 | 011154274 | TRADE FAIR |
| 301 | 011194293 | MOLETE BR. |
| 302 | 011174310 | MOSIMI |
| 303 | 011194329 | EDE |
| 304 | 011244334 | EKPAN |
| 305 | 011214348 | NEW PORTHARCOURT MAIN |
| 306 | 011085069 | ABUJA (JOS ROAD) |
| 307 | 011245155 | EFFURUN |
| 308 | 011215088 | BONNY ISLAND |
| 309 | 011215130 | PORT HARCOURT |
| 310 | 011155119 | IKOYI (KEFFI ROAD) |
| 311 | 011155148 | VICTORIA ISLAND |
| 312 | 011155106 | IKEJA (OBA AKRAN) |
| 313 | 011125123 | KANO (BOMPAI) |
| 314 | 011215046 | PORT HARCOURT |
| 315 | 011025039 | ONITSHA |
| 316 | 011154958 | OJODU/ISHERI |