Airtel Smartrybe 1GB 500 Naira Internet Bundle
This post shows how you can get Airtel Smartrybe 1GB data for 500 naira. If you surf the net always and like to watch videos on Facebook, Instagram, or the new Instagram reels with lots of funny videos, then this is for you.
Airtel network has been benevolent with the way they have been dishing out data at affordable and unbeatable prices. They provide a wide range of network coverage and they are fast without browsing glitches.
How to get MTN 1Gb data and 500mb data
How to get Airtel 6gb for 1,500 Naira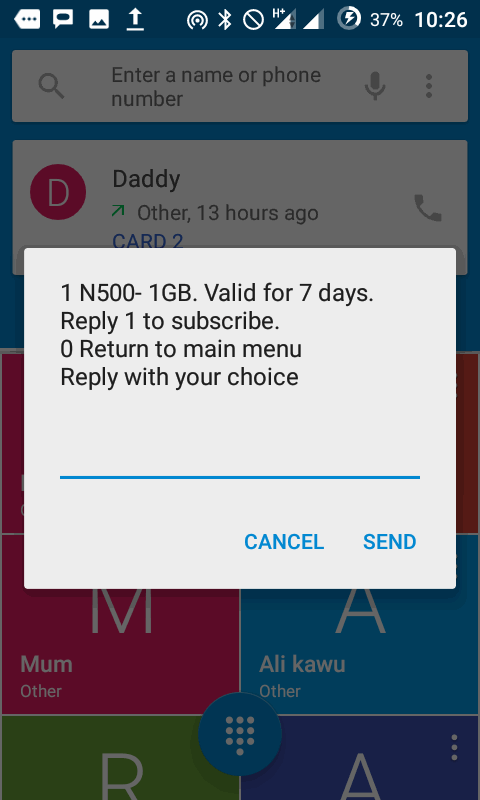 What is Airtel with SmartTrybe?
The Airtel SmartTrybe is a prepaid tariff plan that permits users to make calls at 11k/sec to all networks and get 30% extra data on bundles of ₦500 and above purchased in all campuses, 1GB for ₦500 and ₦25 for 500MB.
Read Also: How to check tariff plans on all network
"SmartTRYBE is created to keep users connected with everything that's up with the Trybe! With the best rates on data and calls to all networks, night browsing for your favorite movies, series and music and special campus data deals, you never miss a thing. You even get more data when buy data plans on campus."
How to get 1gb data for 500 Naira
You need to be on the Airtel Smartrybe. The Smartrybe Tariff is similar to the MTN iPulse tariff which also offers 1 GB for 500 Naira internet bundles.
To get the 1Gb Data on Airtel at the cost of 500 Naira, all you need to do is simple. To subscribe for Airtel Smartrybe 1GB for 500 Naira Internet Bundle
Dial *312#
Select the 500 for 1 GB option.
To check your balance, simply dial *140# or *223#.
With this package, you can surf your fav network and enjoy this at an affordable rate.