Ecobank is a pan-African banking conglomerate, with banking operations in 36 African countries. It is the leading independent regional banking group in West Africa and Central Africa, serving wholesale and retail customers.
A sort code is a bank code assigned by central bank and used to route cash transfers among banks. It identifies both the financial institution and the branch where the account is domiciled.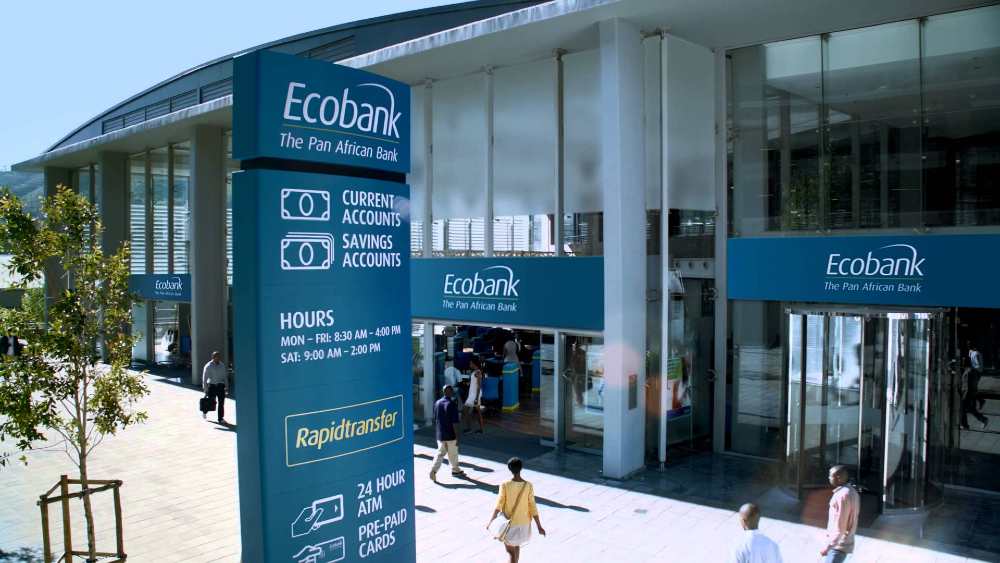 Below is our compile list of Ecobank sort codes in Nigeria and their branches.
Find the full list of all the sort codes and their branches all over Nigeria
Abia state
| S/N | SORT CODES | BRANCH |
| --- | --- | --- |
| 1 | 050100099 | ENG Umuahia – Govt Station Layout |
| 2 | 050230082 | ENG Aba – Osisioma branch |
| 3 | 050230176 | ENG Aba – Factory road |
| 4 | 050230684 | ENG Aba – Faulks Road |
| 5 | 050230697 | ENG ABA – Old GRA |
| 6 | 050230707 | ENG Aba – Ekeoha |
| 7 | 050230710 | ENG Aba – Ngwa Road |
| 8 | 050230985 | ENG Umuahia – Umuahia |
Abuja FCT Ecobank sort codes
| S/N | SORT CODES | BRANCH |
| --- | --- | --- |
| 1 | 050080083 | ENG Abuja – National Assembly |
| 2 | 050080096 | ENG Abuja-ECOWAS |
| 3 | 050080106 | ENG Abuja – Garki 3 |
| 4 | 050080119 | ENG Abuja – Maina Court |
| 5 | 050080135 | ENG Abuja – Deidei |
| 6 | 050080148 | ENG Abuja – Asokoro |
| 7 | 050080151 | ENG -Abuja OAGF BRANCH |
| 8 | 050080216 | ENG Abuja – Wuse 2 |
| 9 | 050080355 | ENG Abuja – Le Meridien Hotel |
| 10 | 050080368 | ENG Abuja – Zone 4 |
| 11 | 050080371 | ENG Abuja – Garki 11 |
| 12 | 050080449 | ENG Abuja – Gwagwalada |
| 13 | 050080562 | ENG Abuja – Nyanya |
Akwa Ibom state
| S/N | SORT CODES | BRANCH |
| --- | --- | --- |
| 1 | 050010053 | ENG Uyo – Wellington Bassey Street |
| 2 | 050010299 | ENG Eket – QIT |
| 3 | 050010338 | ENG Uyo – Oron branch |
| 4 | 050010639 | ENG Uyo – Barracks Rd |
| 5 | 050010914 | ENG Oron – Oron branch |
Akwa Ibom state
| S/N | SORT CODES | BRANCH |
| --- | --- | --- |
| 1 | 050350014 | ENG Gombe- Market Rd branch |
Anambra state
| S/N | SORT CODES | BRANCH |
| --- | --- | --- |
| 1 | 050020069 | ENG Awka – Op Govt House |
| 2 | 050020072 | ENG Onitsha – Ogboefere branch |
| 3 | 050020085 | ENG Onitsha – Williams Street |
| 4 | 050020108 | ENG Nnewi – Edo Ezemewi 2 |
| 5 | 050020111 | ENG Onitsha – Bridge Head |
| 6 | 050020182 | ENG Onitsha – New market road |
| 7 | 050020580 | ENG Onitsha – Old market road |
| 8 | 050020878 | ENG Nkpor – Market Road |
| 9 | 050020881 | ENG Nnewi – Edo Ezemui Rd |
| 10 | 050020904 | ENG Onitsha – Fegge |
Bauchi state
| S/N | SORT CODES | BRANCH |
| --- | --- | --- |
| 1 | 050030017 | ENG Bauchi- Murtala Mohammed Way |
Benue state
| S/N | SORT CODES | BRANCH |
| --- | --- | --- |
| 1 | 050050864 | ENG Markurdi – Gboko Road |
Borno state
| S/N | SORT CODES | BRANCH |
| --- | --- | --- |
| 1 | 050060029 | ENG Maiduguri – Ahmadu Bello Way |
| 2 | 050060854 | ENG Maiduguri – Kashim Ibrahim |
Cross River state
| S/N | SORT CODES | BRANCH |
| --- | --- | --- |
| 1 | 050070022 | ENG Calabar – Tinapa Branch |
| 2 | 050070051 | ENG Calabar-Obudu Branch |
| 3 | 050070064 | ENG Calabar-Igoli Ogoja |
| 4 | 050070077 | ENG Calabar– Ikom Branch |
| 5 | 050070802 | ENG Calabar – Mary Slessor Avenue |
| 6 | 050071018 | ENG Calabar – Murtala Muhammed Highway |
Delta state
| S/N | SORT CODES | BRANCH |
| --- | --- | --- |
| 1 | 050240098 | ENG Warri – WRPC |
| 2 | 050240205 | ENG Warri – Effurun |
| 3 | 050090057 | ENG Warri – Eku House branch |
| 4 | 050090060 | ENG Asaba – Nnebisi Road |
| 5 | 050090662 | ENG Warri – Deco Road, |
| 6 | 050090730 | ENG Abraka – Delta State University |
| 7 | 050090772 | ENG Aladja – Delta Steel Complex |
| 8 | 050090785 | ENG Asaba – Anwai Dual Carriage |
| 9 | 050090963 | ENG Sapele – Amukpe |
| 10 | 050090992 | ENG Warri – Enerhen |
Read Also: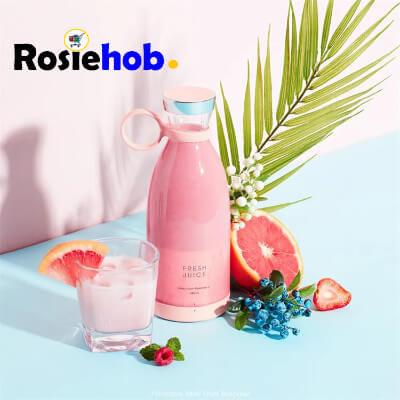 Ecobank Sort codes in Ibadan
| S/N | SORT CODES | BRANCH |
| --- | --- | --- |
| 1 | 050190038 | ENG Ibadan – Iwo Road Branch |
| 2 | 050190041 | ENG Ibadan – Agodi branch |
| 3 | 050190300 | ENG Ibadan – New Court road |
| 4 | 050190452 | ENG Ibadan – Lebanon street |
Edo state Ecobank Sort codes
| S/N | SORT CODES | BRANCH |
| --- | --- | --- |
| 1 | 050240118 | ENG Benin – Akpakpava 2 |
| 2 | 050240344 | ENG Benin – New Lagos road |
| 3 | 050240409 | ENG Benin – Akpapakva Road |
| 4 | 050240412 | ENG Benin – Uselu/Lagos road |
| 5 | 050240797 | ENG Auchi – Polytechnic Road, |
| 6 | 050240810 | ENG Ekpoma – Ambrose Alli University |
Enugu state Ecobank Sort codes
| S/N | SORT CODES | BRANCH |
| --- | --- | --- |
| 1 | 050240836 | ENG Enugu – Okpara Avenue |
| 2 | 050250020 | ENG Enugu – Okpara Avenue 2 |
| 3 | 050250033 | ENG Enugu Kenyatta Uwani |
Imo state Ecobank sort codes
| S/N | SORT CODES | BRANCH |
| --- | --- | --- |
| 1 | 050100031 | ENG Owerri – Douglas Road Branch |
| 2 | 050100044 | ENG Owerri – Okigwe road |
| 3 | 050100921 | ENG Owerri – Owerri branch |
Kaduna state Ecobank Sort codes
| S/N | SORT CODES | BRANCH |
| --- | --- | --- |
| 1 | 050110018 | ENG Kaduna – Ahmadu Bello road |
| 2 | 050110047 | ENG kaduna – Ahmadu Bello Way 2 |
| 3 | 050110513 | ENG Kaduna – Junction road |
Kano state Ecobank Sort codes
| S/N | SORT CODES | BRANCH |
| --- | --- | --- |
| 1 | 050120011 | ENG Kano – Bello road |
| 2 | 050120037 | ENG Kano – France Road |
| 3 | 050120529 | ENG Kano – France Road 2 |
Lagos state Ecobank Sort codes
| S/N | SORT CODES | BRANCH |
| --- | --- | --- |
| 1 | 050150010 | ENG Head Office |
| 2 | 050150081 | ENG Lagos – Point Road |
| 3 | 050150117 | ENG VI – Ajose Adeogun |
| 4 | 050150120 | ENG Ikeja – Allen Avenue |
| 5 | 050150133 | ENG Lagos – Broad Street |
| 6 | 050150146 | ENG Lagos – Surulere |
| 7 | 050150159 | ENG Apapa – Wharf road |
| 8 | 050150162 | ENG Lagos Isheri branch |
| 9 | 050150175 | ENG Lagos Gbagada |
| 10 | 050150188 | ENG – Ikeja Ogba branch |
| 11 | 050150191 | Herbert Macaulay Branch Sabo Yaba |
| 12 | 050150227 | ENG Lagos – Ojuelegba |
| 13 | 050150230 | ENG Lagos – Okearin |
| 14 | 050150243 | ENG Lagos – Daleko |
| 15 | 050150256 | ENG Ikoyi – Awolowo road |
| 16 | 050150269 | ENG Idumota – Enu Owa |
| 17 | 050150272 | ENG Alaba – Agudosi |
| 18 | 050150311 | ENG VI – Ahmadu Bello way |
| 19 | 050150337 | ENG VI Ligali Ayorinde |
| 20 | 050150340 | ENG Lagos-Chevron |
| 21 | 050150353 | ENG Lagos-Seme Border |
| 22 | 050150366 | ENG Lagos – Airport Road |
| 23 | 050150379 | ENG Lagos – Ikota Branch |
| 24 | 050150379 | ENG Lagos-Eleganza |
| 25 | 050150382 | ENG Alaba – Ojo Igbede |
| 26 | 050150395 | ENG Apapa – Warehouse Road |
| 27 | 050150405 | ENG Ogudu Branch |
| 28 | 050150423 | ENG Apapa – Creek Road |
| 29 | 050150434 | ENG Lagos – Oyingbo branch |
| 30 | 050150450 | ENG Lagos – Broad Street 2 |
| 31 | 050150463 | ENG Mushin – Idi-Oro |
| 32 | 050150476 | ENG Idumota – Nnamdi Azikiwe |
| 33 | 050150489 | ENG Ikeja – Adeniyi Jones |
| 34 | 050150492 | ENG Lagos – Coker branch |
| 35 | 050150502 | ENG Oba Akran, Ikeja |
| 36 | 050150515 | ENG Lagos – Ladipo |
| 37 | 050150528 | ENG VI – Adeola Adeku |
| 38 | 050150531 | ENG Idumota – Ashogbon Street |
| 39 | 050150542 | ENG Matori – Ladipo street |
| 40 | 050150557 | ENG Ikeja – Muritala Mohammed Int'l Airport |
| 41 | 050150573 | ENG Lagos – Olodi Apapa |
| 42 | 050150586 | ENG Lagos – Idumagbo |
| 43 | 050150599 | ENG Lagos-BBA branch |
| 44 | 050150609 | ENG Lagos – Ikorodu road branch |
| 45 | 050150612 | ENG Lagos-Festac |
| 46 | 050150625 | ENG Isolo – Oke Afa |
| 47 | 050150638 | ENG Isolo – Okota |
| 48 | 050150641 | ENG VI – Akin Adesola |
| 49 | 050150654 | ENG VI – Oyin Jolayemi |
| 50 | 050150764 | ENG Alaba – St Patricks Junction |
| 51 | 050150971 | ENG Lagos – Int'l Trade Fair Complex |
| 52 | 050151006 | ENG Lagos – Orile |
| 53 | 050151048 | ENG Ikeja – GRA |
| 54 | 050151051 | ENG Ikeja – Oba Akran |
| 55 | 050151064 | ENG Isolo – Ire Akari |
| 56 | 050151077 | ENG Lagos – Mazamaza |
| 57 | 050151226 | ENG – St Patrick |
Ecobank Sort codes in Ogun state
| S/N | SORT CODES | BRANCH |
| --- | --- | --- |
| 1 | 050170032 | ENG Abeokuta – Ita Eko Road |
| 2 | 050170045 | ENG ogun-Agbara |
| 3 | 050171028 | ENG Abeokuta |
Ecobank Sort codes in Ondo state
| S/N | SORT CODES | BRANCH |
| --- | --- | --- |
| 1 | 050181034 | ENG Akure-Owo Road |
Ecobank Sort codes in Plateau state
| S/N | SORT CODES | BRANCH |
| --- | --- | --- |
| 1 | 050200025 | ENG Jos – Ahmadu Bello Way 2 |
| 2 | 050200504 | ENG Jos – Ahmadu Bello way |
Ecobank Sort codes for Rivers state
| S/N | SORT CODES | BRANCH |
| --- | --- | --- |
| 1 | 050210163 | ENG Bonny – King Jaja Hospital Road |
| 2 | 050210170 | ENG PH – Oyigbo banch |
| 3 | 050210183 | ENG PH – Ikwere 2 |
| 4 | 050210196 | ENG PH – Trans Amadi |
| 5 | 050210204 | ENG –PH Oyingbo 2 Branch |
| 6 | 050210206 | ENG PH – Fleet House |
| 7 | 050210280 | ENG Bonny – Mission road 1 |
| 8 | 050210426 | ENG Bonny – Mission road 2 |
| 9 | 050210497 | ENG PH – Ikwerre Road |
| 10 | 050210594 | ENG PH – Mile 3 |
| 11 | 050210604 | ENG PH – Okporo road |
| 12 | 050210617 | ENG PH – Mothercat branch |
| 13 | 050210620 | ENG PH – RSUT Complex |
| 14 | 050210756 | ENG Ahoada – Abua road |
| 15 | 050210824 | ENG PH – Eleme Petrochemical Complex |
| 16 | 050210895 | ENG Omoku – Omoku |
| 17 | 050210934 | ENG PH – PRPC |
| 18 | 050210947 | ENG PH – Uniport |
| 19 | 050210950 | ENG PH – Asei World Centre |
Ecobank Sort codes for Sokoto state
| S/N | SORT CODES | BRANCH |
| --- | --- | --- |
| 1 | 050220089 | ENG Sokoto – Kano Rd branch |
Ecobank Sort codes for Kebbi state
| S/N | SORT CODES | BRANCH |
| --- | --- | --- |
| 1 | 050270013 | ENG Kebbi- Ahmadu Bello Way |
Ecobank Sort codes for Bayelsa state
| S/N | SORT CODES | BRANCH |
| --- | --- | --- |
| 1 | 050310672 | ENG Yenagoa – Mbiama road branch |
| 2 | 050320031 | ENG Yenogoa – Mbiama Road 2 |
Ecobank Sort codes for Ebonyi state
| S/N | SORT CODES | BRANCH |
| --- | --- | --- |
| 1 | 050330021 | ENG Abakaliki – Ogoja road |
| 2 | 050330720 | ENG Abakaliki – Okpara Street |
Ecobank Sort codes for Ekiti state
| S/N | SORT CODES | BRANCH |
| --- | --- | --- |
| 1 | 050340040 | ENG Ado Ekiti |
Kaduna state Ecobank sort codes
| S/N | SORT CODES | BRANCH |
| --- | --- | --- |
| 1 | 050110102 | ENG Kaduna – KRPC |