FCMB sort codes for all branches in Nigeria
FCMB sort codes are used by banks to identify and route money transfers into the bank account of a particular bank branch. Every bank branch has its own sort code. Note that no two branches of the same bank can have the same sort code.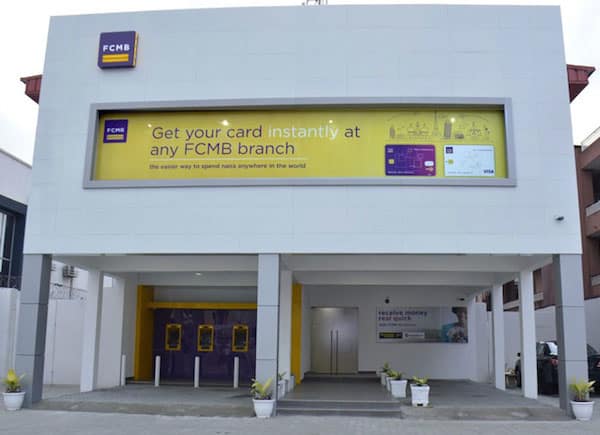 The sort codes can be arranged by joining the bank code, the location code and the branch code of your bank; they are always 9 digits in number.
Read Also: GTB Sort codes
Read Also: Zenith bank Sort codes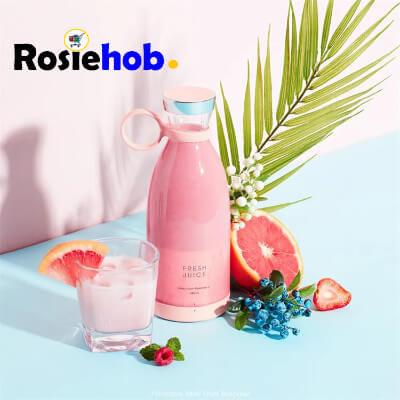 FCMB Sort Codes Updated 2021
State
Branch Addresses
Sort Codes
ABIA
90 Asa Road, Aba
214100013
200 Faulks Road, Aba
214100026
5 Library Avenue PMB 7303 Umuahia, Abia State
214100042
ABUJA
First City Plaza Plot 252 Herbert Macaulay Way
214080023
Coscharis Plaza Plot 1070 Egbe Close/Faskari
214080036
Federal Secretariat Ca Complex Phase 3, Maitama
214080049
6 Ogbomosho Street Area 8 Garki Abuja, Garki
214080023
Plot No.108Adetokunbo Ademola, Cadastral Zone
214080081
ADAMAWA
20 Atiku Abubakar Way Jimeta, Yola
214090039
AKWA IBOM
12 Etebi Street Eket, Akwa Ibom
214010022
2 Akpan Udo Ekpo Street, Ikot Abasi, Akwa Ibom
214010035
42 Sani Oguns Ikot Ekpene,
214010048
105 Oron Road Uyo, Akwa Ibom State
214010051
Akwa Ibom State House Of Assemble
214010019
143 Abak Road, Uyo Akwa Ibom State
214010077
70 Wellington Bassey Way, Uyo Akwa Ibom State
214010064
ANAMBRA
84 Nnamdi Azikiwe Avenue, Awka Anambra
214250044
Ekwulobia-Oko Road, Ekwulobia, Anambra State
214150429
"No 15 Oraifite Road, Nnewi, Anambra State.
214250028
9a Market Road Onitsha, Anambra State
214020012
BAUCHI
Former Women Development Centre G.R.A. Bauchi
214030015
BAYELSA
181 Yenegoa Ibiama Road Onapa, Yenagoa, Bayelsa
214210039
BORNO
Baga Road, Maiduguri Borno, State
214060014
BENUE
23 Railway Bye Pass, High Level, Makurdi
214050011
CROSS RIVERS
15 Calabar Road, Calabar
214070017
7 Calabar Road, Ikom
214070020
DELTA
206 Nnebisi Road, Asaba Delta
214090026
69 Effurun/Sapele Road, Effurun Warri, Delta
214040034
Plot 151/153 Okumagba Avenue, Warri
214090013
EBONYI
36b Sam Egwu Way Abakaliki, Ebonyi State
214250060
BENIN
Mission Road Benin City, Edo State
214040012
7 Akpakpavha Street Benin City, Edo State
214040021
183 Uselu-Ugbowo Road, Benin City
214040063
EKITI
Along Secretariat Road, Ado Ekiti
214180020
ENUGU
12a Market Road, Enugu Enugu State
214250015
41 Garden Avenue, Enugu State
214250028
GOMBE
11 Biu Link Road Commercial Area
214030028
JIGAWA
12a/13a Kiyawa Road, Dutse, Jigawa
214120048
KADUNA
A1 Ahmadu Bello Way Kaduna, Kaduna State
214110029
1 & 2a Kachia Road, Kaduna
214110016
F3 Kaduna Road Pz Area, Zaria
214110032
KANO
17/18 Bello Road Kano, Kano State
214120022
145 Murtala Mohammed Way P.O. Box 12555, Kano
214120019
KEBBI
Ahmadu Bello Way Opposite Unity Bank, Birnin-Kebbi
214220016
KOGI
Okene/Kabba Rd Opposite Stella Obasanjo Library
214080078
Opposite Obajana Cement Factory, Kogi State
214080094
KWARA
33 Murtala Mohammed Way Ilorin, Kwara Sate
214140015
LAGOS
Plot 1609 Adeola Hopewell Street, Victoria Island
214150461
11b Adeola Odeku Street, Victoria Island, Lagos
214150076
Plot 719 Adetokunbo Ademola Street, Victoria Island
214150555
Old Abeokuta Expressway, Tabon Agege
214150487
Plot 25 Muritala Mohammed Road, Oshodi, Lagos
214150306
Km 23 Berger Busstop, Lagos Epe Expressway
214150131
Shasha Round-About Akowonjo, Lagos State
214150351
34 Ojodu Akute Road, Alagbole Bus Stop, Akute
214150270
Alaba Market Ojo Alaba, Lagos State
214150063
157 Abeokuta Expressway, AP Service Station
214150209
36 Allen Avenue, Ikeja, Lagos State
214150173
Thisday House 35 Creek Road, Apapa Lagos
214150225
56 Awolowo Road, Ikoyi, Lagos State
214150089
Banuso House 88/89 Broad Street, Lagos
214150186
Cancer Block Eleganza Plaza 1 Commercial Road
214150034
Primrose Tower 17a Tinubu St. P.O.Box 9117, Lagos
214150018
218 Egbede Idimu Road, Faith B/Stop Opposite Yemke
214150526
34 Idumagbo Avenue (Daddy Doherty's House)
214150050
22 Idoluwo Street Idumota Lagos
214150160
29 Oba Akran Avenue, Ikeja Lagos
214150047
M1 Point Motorways Complex Ikeja, Lagos
214150212
23 Ogba Ijaiye Road Opposite WAEC Office, Ogba, Lagos
214150128
7 Lagos Road, Ikorodu, Lagos State
214150283
Iponri Market, Iponri Lagos State
214150092
545/547 Ikorodu Road, Ketu, Lagos
214150458
Igbokushu Village Opposite Jakande Estate, Lekki
214150416
10/12 Macarthy Street Onikan, Lagos
214150500
Marina Street, Lagos Island, Lagos State
214150568
91 Ladipo Street Matori, Lagos
214150393
253 Agege Motor Road B, Mushin
214150364
148a Olojo Drive, Ojo
214150296
5 Daddy Alaja Street Oke P. O. Box 9117, Lagos
214150403
117 Okota Road, Okota Lagos State
214157859
8910 Alaba Meta Farms Orile Coker, Lagos State
214150490
17 Sanusi Fafunwa Street Victoria Island, Lagos
214150241
31 Shipeolu Street Onipan, Shomolu, Lagos
214150513
The Palms Shopping Mall, Lekki – Epe Express Way
214150380
Apapa-Oshodi Express Road, Tincan, Apapa
214150445
Plot 1661 Oyin Jolayemi Street, Victoria Island
214150021
43 Ojuelegba Road Yaba, Lagos State
214150115
PLATEAU
Lafia/Jos Road Opposite State CID, Lafia
214050037
NIGER
Along Paiko Road Opposite CBN, Minna
214160011
OGUN
21 Lalubu Street Oke-Ilewo, Abeokuta, Ogun State
214170027
Plot 1 Ilaro Street, Agbara Industrial Estate
214150474
Ago-Iwoye Cash Centre Ago, Iwoye Ogun State
214170043
81 Adeboye Road, Ijebu Ode, Ogun State
214170056
168 Folagbade Street, Ijebu Ode, Ogun State
214170014
56 Idi-Iroko Road Sango Ota, Ogun State
214150102
Sagamu, Ogun State
214170030
ONDO
No. 5 Bishop Fagun Road, Alagbaka, Akure
214180020
Plot 1e 5b GRA Igbokoda Ilaje, Ondo State
214180062
Adjacent NNPC Depot Ore-Ondo Road, Ore Ondo
214180059
Ap Filling Station Ikare Junction, Owo, Ondo State
214180046
15 Oyemekun Street, Akure Ondo State
214180017
F16 Ereguru Street, Ilesha Osun State
214190052
Km 3 Gbongan Ibadan Road Opposite Olosan Bus Stop
214190036
Along University Of Ibadan Secretariat Road
214190023
Lebanon StreetOld Gbagi, Ibadan
214190023
Ojoo/Ibadan Express Road Ojoo, Ibadan
214190081
4 Hospital Road Oko, Oyo State
214250028
Sango-Ajegunle Road, Beside Saki West Local Government
214190065
University College Opposite Total Filling Station
214190049
British / American Junction, Jos
214220010
Opp. Federal Technical College Of Education
214060030
No 46a Abuloma Road, Opposite Bozgomero Estate
214210084
RIVERS
81 Agrrey Road, Port Harcourt Town
214210097
19 Ikwerre Road, Port Harcourt Rivers State
214210068
Areta Plaza 178/186 Aba Road, Port Harcourt
214210055
Plot 348a Olu Obansanjo Way, Port-Harcourt
214210026
No 290 Old Aba Road Oyigbo, Rivers State
214210071
Plot 282a PH/Aba Express Road, G.R.A. Phase II
214210013
Plot 282a Aba-PHC Express Way, G.R.A Junction
214210107
Essay Plaza 11/12 Trans Amadi, Industrial Layout
214210042
SOKOTO
No. 27 Sani Abacha Way, Sokoto
214220032
TARABA
Hammaniwa Road Before Zenith Bank Plc, Jalingo
214090026
ZAMFARA
Sani Abacha Way, Gusau, Zamfara State
214220029
Thanks for reading we trust this post has been helpful. kindly share with friends on your social media