USSD Code for Loans in Nigeria
Getting an instant loan in Nigeria can be frustrating but there are some ways to get loans fast from some financial institutions without stress or visiting any bank. This can be done with your phone by dialing some codes.
In this article, you will learn how to use the USSD code and what platform to visit to access the quick loans in Nigeria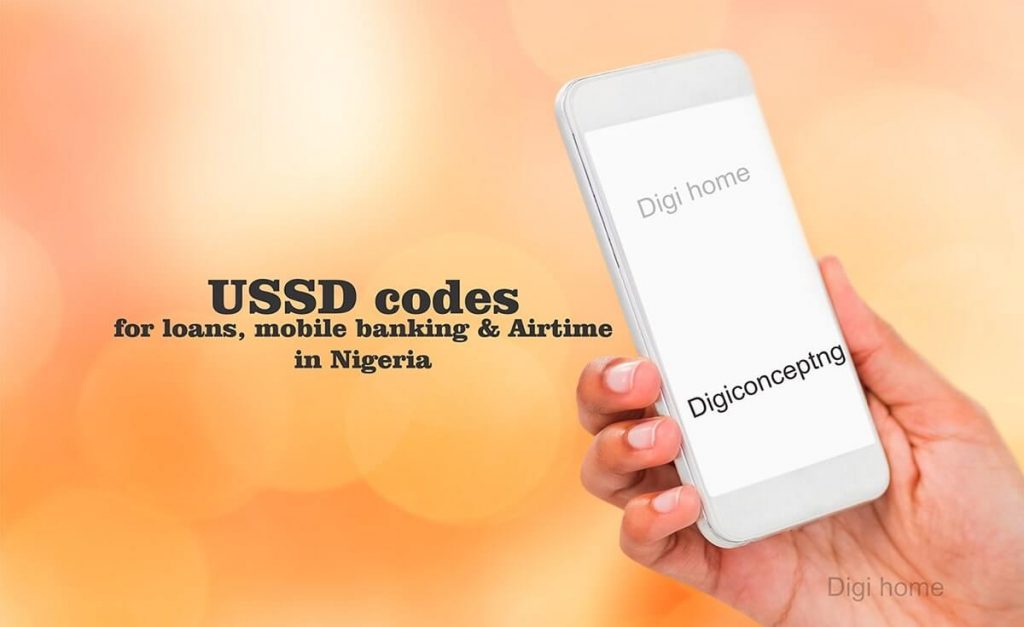 What is USSD?
USSD is is short for Unstructured Supplementary Service Data. It's also known as quick code.
This is a short code used to access some service options through your mobile telecommunication network provider. USSD can be used for a range of things – callback service, mobile-money, content, and information, or to provide network configuration services. Here we will be talking about the use of USSD for getting loans and you can know how to use ussd for bank transfer
Read Also: USSD Codes for banking transfer
What is USSD Banking?
The aspect of banking that permits financial transactions to be made from your phone via the use of quick or short codes is known as ussd banking. It does not need internet or smartphone to use. You only need a cellular network.
Any banking or financial transaction can be made with the short codes on your mobile.Transfers, airtime purchase and incredibly LOANS can be acquired with the quick codes.
How to Apply for Loans Using USSD Codes?
Here are simple ways to usequick codes to acquire loans:
Know the loan provider you're borrowing from.
Get the functional USSD code (we have listed them all below)
Meet their requirements
Dial the code
Follow the command prompt
You acquire the loan
USSD Code for Loans in Nigeria
Here are the short codes you can dial on your phone and follow the prompts that pops up to get your desired loans:
| Platforms to secure Loan | USSD Code for Loan |
| --- | --- |
| AB Microfinance Bank | *389*755# |
| Access Bank Payday | *901*11# |
| Accion Microfinance Bank | *572*6# |
| Airtel Quick Cash | *561# |
| ALAT Loan By Wema Bank | *945*100 |
| Aledin Nano | *903# |
| Carbon Paylater | *1303# |
| Ecobank Xpress | *326# |
| Etisalat | *561# |
| Fairmoney | *322*2# |
| FCMB | *329# |
| First Bank First Advance | *894*11# or *894# |
| Glo Cash | *322*1*04225701*Amount# |
| GTBank QuickCredit | *737*51*51# |
| Interswitch | *322# |
| Kwikcash | *561# |
| Migo | *561# |
| MTN Cash | *606*4# |
| Trader Moni | *540# |
| Paga | *242# |
| Payattitude | *569# |
| Quickteller Loan (Airtel, MTN & 9mobile) | *322# |
| Quickteller – Glo Users | *805# |
Requirements to Get Loans With USSD Code
Some require you to operate a bank account with them. But general requirement for instant loans is listed below:
provide your full name
your bank verification number
account details
Your address
and any other information as specified by the loan provider
Conclusion
This has been seen to be an efficient and fast way to get quick loans with the use of USSD codes. They require very little and you should get your loan if you meet all specified requirements in minutes. Trust this post has been helpful? Kindly share with friends