Wema Bank Sort Codes & Branches
A sort codes enables easy transfer of money from one account in one bank branch to another branch of the bank or another bank.
For those looking for a comprehensive list of wema bank sort codes for their branches in the country, you have it here in one plate.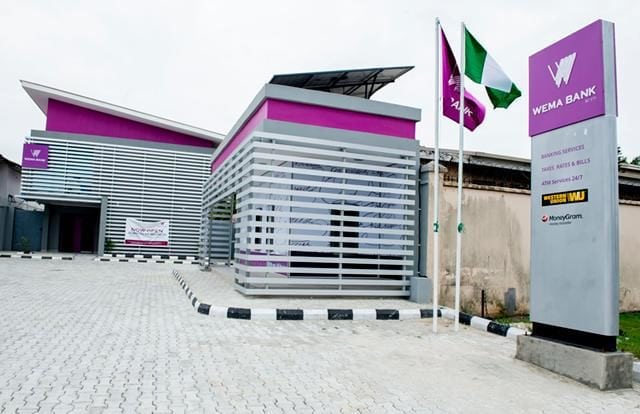 Wema Bank Branches and Sort Codes for all states in Nigeria
It has been listed alphabetically according to the states, branches and codes.
Wema Bank Branches and Sort Codesin Abia State
| | | | | |
| --- | --- | --- | --- | --- |
| S/N | Sort Code | Branch Name | Branch Address | State |
| 1 | 035230544 | ABA | 103, Azikiwe Street,Aba | ABIA |
Wema Bank Branches and Sort Codes in AKWA IBOM
| | | | | |
| --- | --- | --- | --- | --- |
| S/N | Sort Code | Branch Name | Branch Address | State |
| 1 | 035010971 | EKET | 16 Eket/Oron Road,Eket. | AKWA IBOM |
| 2 | 035011158 | UYO | Plot 179, Aka Road, Uyo | AKWA IBOM |
Wema Bank Branches and Sort Codes in ANAMBRA
| | | | | |
| --- | --- | --- | --- | --- |
| S/N | Sort Code | Branch Name | Branch Address | State |
| 1 | ONITSHA | ONITSHA | 21, Old Market Road,Onitsha | ANAMBRA |
Wema Bank Branches and Sort Codes in BAUCHI
| | | | | |
| --- | --- | --- | --- | --- |
| S/N | Sort Code | Branch Name | Branch Address | State |
| 1 | 035031138 | BAUCHI | Opposite Ultra Modern Information,Centre (Bauchi State Library Board),Bauchi | BAUCHI |
Wema Bank Branches and Sort Codes in BAYELSA
| | | | | |
| --- | --- | --- | --- | --- |
| S/N | Sort Code | Branch Name | Branch Address | State |
| 1 | 035321505 | YENOGOA | Mbiama Road, Opp. State INEC Office , Pansha | BAYELSA |
Wema Bank Branches and Sort Codes in BENUE
| | | | | |
| --- | --- | --- | --- | --- |
| S/N | Sort Code | Branch Name | Branch Address | State |
| 1 | 035051147 | MAKURDI | 30 (Former No 11), Railway Bye-Pass High Level,Makurdi | BENUE |
Wema Bank Sort Codes in BORNO
| | | | | |
| --- | --- | --- | --- | --- |
| S/N | Sort Code | Branch Name | Branch Address | State |
| 1 | 035061098 | MAIDUGURI | Jos Road, Opposite Borno State Secretariat, Maiduguri | BORNU |
Read Also: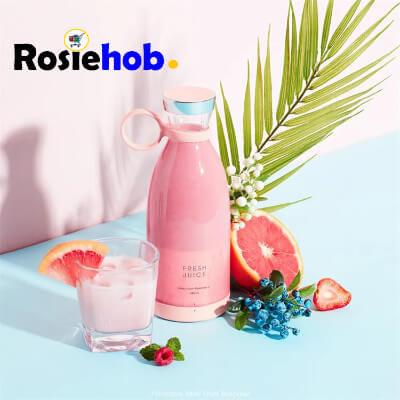 Wema Bank Sort Codes in CROSS RIVER
| | | | | |
| --- | --- | --- | --- | --- |
| S/N | Sort Code | Branch Name | Branch Address | State |
| 1 | 035071198 | CALABAR | 39 /113, Murtala Mohammed, Highway Calabar | CROSS RIVER |
| | | | | |
Wema Bank Branches and Sort Codes in DELTA
| | | | | |
| --- | --- | --- | --- | --- |
| S/N | Sort Code | Branch Name | Branch Address | State |
| 1 | 035241724 | ASABA | 407, Nnebi Road, Asaba | DELTA |
| 2 | 035240945 | WARRI | 33 Effurun/Sapele Road,Warri, | DELTA |
Wema Bank Branches and Sort Codes in EDO
| | | | | |
| --- | --- | --- | --- | --- |
| S/N | Sort Code | Branch Name | Branch Address | State |
| 1 | 035041186 | BENIN | 39, Mission Road, Benin City | EDO |
| 2 | 035041458 | BENIN | 12, Akpakpava Street,Benin City | EDO |
| 3 | 035041681 | UNIBEN | University of Benin,Ugbowo Campus | EDO |
Wema Bank Branches and Sort Codes in EKITI
| | | | | |
| --- | --- | --- | --- | --- |
| S/N | Sort Code | Branch Name | Branch Address | State |
| 1 | 035340890 | ADO EKITI | 2, Orere Owu Street,Ado-ekiti | EKITI |
| 2 | 035341417 | ADO EKITI (2) | 2, Orere Owu Street,Ado-ekiti | EKITI |
| 3 | 035340557 | AIYEDUN EKITI | Aiyedun/Omuo Road,Omuo) Aiyedun Ekiti | EKITI |
| 4 | 035341239 | ARAMOKO | Ilao Quarters Aramoko Roundabout | EKITI |
| 5 | 035340159 | IGBARA ODO | 3, Inipa Street, Igbara-odo | EKITI |
| 6 | 035341802 | IKERE-EKITI | Oke–Aodu street, along Ado-Ekiti road, beside Ikere Central Mosque | EKITI |
| 7 | 035341747 | ISE-EKITI | Oja Oba Road ,Ise-Ekiti | EKITI |
| 8 | 035341815 | OMUO-EKITI | Kota-Omuooke road,Omuo-ekiti,Ekiti State | EKITI |
| 9 | 035340612 | UNAD | University of Ado Ekiti ,Iworo-ekiti,road | EKITI |
Wema Bank Branches and Sort Codes in ENUGU
| | | | | |
| --- | --- | --- | --- | --- |
| S/N | Sort Code | Branch Name | Branch Address | State |
| 1 | 035251167 | ENUGU | 10, Ogui Road, Opposite ACB,Enugu | ENUGU |
Wema Bank Branches and Sort Codes in ABUJA
| | | | | |
| --- | --- | --- | --- | --- |
| S/N | Sort Code | Branch Name | Branch Address | State |
| 1 | 035080778 | ABUJA | 264, Central Business Area,Abuja | FCT |
| 2 | 035081421 | ABUJA (20) | Oyo House, Ralf Shodeinde Street,Central Business District,Abuja | FCT |
| 3 | 035080862 | ABUJA INT AIRPORT | Nnamdi Azikiwe Airport,Abuja. | FCT |
| 4 | 035081528 | LE MERIDIEN | Le meridien Hotel,Abuja | FCT |
| 5 | 035080804 | WUSE | 36, Herbert Macaulay Way,North Wuse, Abuja. | FCT |
Wema Bank Branches and Sort Codes in IMO
| | | | | |
| --- | --- | --- | --- | --- |
| S/N | Sort Code | Branch Name | Branch Address | State |
| 1 | 035101178 | OWERRI | 106 Okigwe, Texaco filling station,Owerri | IMO |
Wema Bank Branches and Sort Codes in KADUNA
| | | | | |
| --- | --- | --- | --- | --- |
| S/N | Sort Code | Branch Name | Branch Address | State |
| 1 | 035111045 | KADUNA | New Nigeria Newspaper Building,Imam House, Ahmadu Bello Way | KADUNA |
| 2 | 035111430 | KADUNA (2) | 22, Bida Road,Kaduna | KADUNA |
| 3 | 035111511 | KADUNA NNPC | NNPC Depot.Kaduna | KADUNA |
| 4 | 035111443 | JAJI | 1, Bank road,Military Cantonement, Jaji | KADUNA |
Wema Bank Branches and Sort Codes in KANO
| | | | | |
| --- | --- | --- | --- | --- |
| S/N | Sort Code | Branch Name | Branch Address | State |
| 1 | 035120382 | KANO | 13 Bello Road, Kano | KANO |
Wema Bank Branches and Sort Codes in KATSINA
| | | | | |
| --- | --- | --- | --- | --- |
| S/N | Sort Code | Branch Name | Branch Address | State |
| 1 | 035120382 | KANO | 13 Bello Road, Kano | KANO |
Wema Bank Branches and Sort Codes in KWARA
| | | | | |
| --- | --- | --- | --- | --- |
| S/N | Sort Code | Branch Name | Branch Address | State |
| 1 | 035140605 | ILORIN | 171, Ibrahim Taiwo Road,Ilorin | KWARA |
| 2 | 035141011 | NNPC ILORIN | NNPC Depot, Oke-Oyi,Ilorin | KWARA |
Wema Bank Branches and Sort Codes in LAGOS
| | | | | |
| --- | --- | --- | --- | --- |
| S/N | Sort Code | Branch Name | Branch Address | State |
| 1 | 035150475 | ABULE EGBA | 15, Lagos/Abeokuta Express Road,Abule- Egba | LAGOS |
| 2 | 035151335 | AGEGE | 185, Old Abeokuta Motor Road,Agege | LAGOS |
| 3 | 035150747 | AJAO ESTATE | 2, Rasmon Close, Off Osolo Road, Ajao Estate | LAGOS |
| 4 | 035150815 | ALABA | 3A,Ojo-Igbede Rd.Alaba Int'l Mkt Ojo. | LAGOS |
| 5 | 035151319 | ALLEN | 33, Allen Avenue,Ikeja | LAGOS |
| 6 | 035150569 | APAPA | 32, Warehouse Rd.Apapa | LAGOS |
| 7 | 035151306 | APAPA (2) | 2, Commercial Road,Apapa | LAGOS |
| 8 | 035150966 | ASPAMDA | Block 9 (Zone D),Aspamda Market,Int'l Trade Fair Complex,Ojo | LAGOS |
| 9 | 035151636 | BADAGRY | Joseph Dosu Road,Badagry | LAGOS |
| | | | | |
| --- | --- | --- | --- | --- |
| 10 | 035150792 | BROAD ST | 23, Broad Street, Mamma Kontagora House, Lagos | LAGOS |
| 11 | 035151283 | BROAD STREET (2) | 41/45 Broad Street, Lagos | LAGOS |
| 12 | 035151296 | DAVIES STREET | 6, Davies Street, Lagos | LAGOS |
| 13 | 035150077 | DOPEMU | Lagos/Abeokuta Express Road,Dopemu | LAGOS |
| 14 | 035151241 | DOPEMU CASH OFFICE | Aluminum Cash Office Village, Dopemu | LAGOS |
| 15 | 035150080 | EBUTE META | 52/54, Murtala Mohammed Way,Ebute-Metta | LAGOS |
| 16 | 035150954 | EGBEDA | 117, Idimu Road,Orelope B/Stop ,Egbeda, | LAGOS |
| 17 | 035151623 | GBAGADA/BARIGA | 60, Jagunmolu Street Bariga | LAGOS |
| 18 | 035150103 | HEAD OFFICE | Wema Towers 54 Marina,Lagos | LAGOS |
| 19 | 035150116 | IBD | Wema Towers 54 Marina,Lagos | LAGOS |
| | | | | |
| --- | --- | --- | --- | --- |
| 20 | 035150226 | IJEDE | 60, Ikorodu Road, Ijede,Ikorodu | LAGOS |
| 21 | 035150624 | IJORA | Ijora Fisheries Terminal,(Behind NEPA Workshop) ,Apapa | LAGOS |
| 22 | 035150271 | IKEJA | 24, Oba Akran Avenue,Ikeja, | IKEJA |
| 23 | 035151254 | IKORODU | 23/24 Ikorodu-Sagamu Road,Ikorodu | LAGOS |
| 24 | 035151212 | IKOYI | 35 Awolowo Road, Beside Total/Hunger Burster,Ikoyi | LAGOS |
| 25 | 035150598 | IPONRI | Iponri Shopping Centre,Surulere | SURULERE |
| 26 | 035150750 | ISOLO | 24, Abimbola Street,Abimbola House, Isolo | LAGOS |
| 27 | 035150938 | JIBOWU | 33, Ikorodu Road,Jibowu | LAGOS |
| 28 | 035151610 | LAGOS AIRPORT HOTEL | Lagos Airport Hotel,111, obafemi Awolowo Way,Ikeja | LAGOS |
| 29 | 035150297 | LAPAL | Lapal House,241, Igbosere Road, Lagos Island | LAGOS |
| | | | | |
| --- | --- | --- | --- | --- |
| 30 | 035150721 | LAWANSON | 89, Itire Road, Lawanson,Surulere | LAGOS |
| 31 | 035150925 | MARINA | Wema Towers 54 Marina,Lagos | LAGOS |
| 32 | 035150695 | MARYLAND | 2, Mobolaji Bank Anthony Way Maryland, Ikeja, Lagos. | LAGOS |
| 33 | 035150323 | MUSHIN | 236, Agege Motor Road,Mushin | LAGOS |
| 34 | 035151021 | NAHCO | 1st Floor Nahco Building Off Murtala Mohammed Airport Road,Ikeja | LAGOS |
| 35 | 035150831 | NPA APAPA PORT | Shed 6, NPA Terminal ,Apapa | LAGOS |
| 36 | 035151322 | OBA AKRAN | Plot 30, Oba Akran Avenue,Ikeja | LAGOS |
| 37 | 035150488 | OGBA | Plot 45, Omole Industrial Layout ,Isheri Road, Ogba, Lagos. | LAGOS |
| 38 | 035151050 | OJOTA | Odu'a Int'l Model Market Complex ,Ojota | LAGOS |
| 39 | 035150763 | OKE ARIN | 107, Alakoro Street, Oke-Arin, Lagos | LAGOS |
| | | | | |
| --- | --- | --- | --- | --- |
| 40 | 035150734 | OKOKOMAIKO | 29 Badagry Express Road,Okokomaiko, Lagos. | LAGOS |
| 41 | 035150352 | ORILE | Lagos/Badagry Expressway,(By Opere Street), Orile- Iganmu | LAGOS |
| 42 | 035150983 | ORILE CASH (COKER) | Shops 5,6 & 7, Block 2/3, 1st floor, Agric compound Old,Alaba, Orile, | LAGOS |
| 43 | 035150705 | OSHODI | 455, Agege Motor Road, Bolade Oshodi, | LAGOS |
| 44 | 035150666 | PELEWURA | Pelewura Shopping Centre, Adeniji Adele Road, Lagos Island | LAGOS |
| 45 | 035150420 | TINUBU | Wema House,27, Nnamdi Azikiwe Street,Lagos | LAGOS |
| 46 | 035150844 | UNILAG | University of Lagos Campus,Akoka | LAGOS |
| 47 | 035151270 | VICTORIA ISLAND (2) | 8, Idowu Taylor Street,Victoria | LAGOS |
| | | | | |
| | | | | |
Wema Bank Branches and Sort Codes in NIGER
| | | | | |
| --- | --- | --- | --- | --- |
| S/N | Sort Code | Branch Name | Branch Address | State |
| 1 | 035161082 | MINNA | SW 35, Bosso Road,Opposite Afribank,Minna | NIGER |
Wema Bank Branches and Sort Codes in ADAMAWA
| | | | | |
| --- | --- | --- | --- | --- |
| S/N | Sort Code | Branch Name | Branch Address | State |
| 1 | 035091110 | YOLA | 19, Jimeta Road, Yola | ADAMAWA |
Wema Bank Branches and Sort Codes in OGUN
| | | | | |
| --- | --- | --- | --- | --- |
| S/N | Sort Code | Branch Name | Branch Address | State |
| 1 | 035170015 | ABEOKUTA | Lagos/Abeokuta Road,Lafenwa. P. O. Box 209, Abeokuta | OGUN |
| 2 | 035171344 | ABEOKUTA (2) | 28,Obafemi Awolowo Avenue,Imo, Abeokuta | OGUN |
| 3 | 035170031 | AGO- IWOYE | Fibigbade Street, Ago-Iwoye | OGUN |
| 4 | 035170057 | AJILETE | Idi-Iroko Road,Ajilete | OGUN |
| 5 | 035170044 | AYETORO | Ilaro Road, Aiyetoro | OGUN |
| 6 | 035171496 | BABCOCK | Behinde Fanta House , Ilishan Remo | OGUN |
| 7 | 035170099 | EWEKORO | Ewekoro Cement Factory, Ewekoro | OGUN |
| 8 | 035170125 | IDI IROKO | Idi-Iroko/Lagos Road,Idiroko | OGUN |
| 9 | 035170141 | IFO | Abeokuta Motor Road,Ifo | OGUN |
| | | | | |
| --- | --- | --- | --- | --- |
| 10 | 035170196 | IJEBU IGBO | Adeboye Road, Ijebu-Igbo | OGUN |
| 11 | 035170206 | IJEBU MUSHIN | Odonopa Quarters,Old Benin Road,Ijebu-Mushin | OGUN |
| 12 | 035171069 | IJEBU ODE | 201, Folagbade Street,Ijebu-ode | OGUN |
| 13 | 035171645 | ILARO | Leslie Street ,Ilaro | OGUN |
| 14 | 035170219 | ILISHAN | Olofin Road, Ilisan Remo | OGUN |
| 15 | 35171263 | OKE-ILEWO | 1 Ibrahim Babangida | OGUN |
| 16 | 035170345 | OSU CAMPUS | Olabisi Onabanjo University,Ago Iwoye | OGUN |
| 17 | 035170361 | OTTA | Idi Iroko/Lagos Road,Sango Otta | OGUN |
| 18 | 035170332 | OWODE | Fashina Square, Owode Yewa, | OGUN |
| 19 | 035170905 | PANSEKE | Panseke, Ibara,Abeokuta | OGUN |
| | | | | |
| --- | --- | --- | --- | --- |
| 20 | 035170413 | SHAGAMU | Akarigbo Street, Akarigbo Street, | OGUN |
| 21 | 035170675 | WAPCO | WAPCO Factory, Sagamu | OGUN |
Wema Bank Branches and Sort Codes in ONDO
| | | | | |
| --- | --- | --- | --- | --- |
| S/N | Sort Code | Branch Name | Branch Address | State |
| 1 | 035180063 | AKURE | 54A, Oba Adesida Road, Akure | ONDO |
| 2 | 035181392 | AKURE (2) | 34, Oyemekun Road,Akure | ONDO |
| 3 | 035180500 | FUTA | Federal University of Tech.,Akure | ONDO |
| 4 | 035180160 | IGBARA OKE | P. O. Box 66, Igbara-oke | ONDO |
| 5 | 035180238 | IJU | Ifofin Road, Iju | ONDO |
| 6 | 035181677 | IKARE AKOKO | Jubilee Road, Ikare | ONDO |
| 7 | 035180584 | ONDO | 4, Yaba Street, Ondo | ONDO |
| 8 | 035181033 | ORE | Old Market Road, off Ondo/ Sabo Road,Ore | ONDO |
| 9 | 035181790 | OWO | Idimisasa road, Opposite Olowo's , Palace,Owo, | ONDO |
Wema Bank Branches and Sort Codes in OSUN
| | | | | |
| --- | --- | --- | --- | --- |
| S/N | Sort Code | Branch Name | Branch Address | State |
| 1 | 035291774 | EDE | 1 Owode Market road,Ede | OSUN |
| 2 | 035290513 | EDUN ABON | Ewekoro Cement Factory, Ewekoro | OSUN |
| 3 | 035290241 | IBOKUN | Osogbo Road, Ibokun | OSUN |
| 4 | 035290131 | IFETEDO | Oke Awona Street,Ifetedo | OSUN |
| 5 | 035291389 | ILESHA | Imo Roundabout, Ilesha | ILESHA |
| 6 | 035290254 | IRAGBIJI | 8, Market Street,Iragbiji | OSUN |
| 7 | 035290652 | IWO | 6, Station Road, Iwo | OSUN |
| 8 | 035291651 | JABU, ARAKEJI | Joseph Ayo Babalola | OSUN |
| 9 | 035290306 | MODAKEKE | Ondo Road, Modakeke | OSUN |
| | | | | |
| --- | --- | --- | --- | --- |
| 10 | 035290872 | OAU | Obafemi Awolowo University,Campus, Ile-Ife | OSUN |
| 11 | 035291758 | OKUKU | Offa-Osogbo road, beside king's Palace,Okuku, | OSUN |
| 12 | 035290717 | OSOGBO | 10B, Awolowo Way,Ikirun Bye-Pass Igbona,Osogbo | OSUN |
| 13 | 035291363 | OSOGBO (2) MAIN | 169, Station Road,Osogbo, | OSUN |
Wema Bank Branches and Sort Codes in OYO
| | | | | |
| --- | --- | --- | --- | --- |
| S/N | Sort Code | Branch Name | Branch Address | State |
| 1 | 035190024 | AGODI | Agodi Gate Ife Road,Ibadan | OYO |
| 2 | 035191353 | AGODI (2) | Secretariat Roundabout,Ibadan | OYO |
| 3 | 035190574 | APATA | Behinde Fanta House , Ilishan Remo | OYO |
| 4 | 035190684 | BODIJA | Oba Akinbiyi Shopping Centre ,Bodija,Ibadan | OYO |
| 5 | 082190820 | DUGBE | Sijuwola House,Plot 5, Old Dugbe Layout, Ibadan | OYO |
| 6 | 035190642 | GBAGI | New Gbagi Market, New Ife Road,Ibadan | OYO |
| 7 | 035190176 | IGBETI | Igbetti | OYO |
| 8 | 035190189 | IGBOHO | 1, Comprehensive Health Centre Road, Igboho | OYO |
| 9 | 035191667 | IGBO-ORA | Opposite Methodist Church,Tapa Street,Igbo-ora, | OYO |
| | | | | |
| --- | --- | --- | --- | --- |
| 10 | 035190396 | KISHI | Kishi | OYO |
| 11 | 035190312 | MOKOLA | Mokola Roundabout,Ibadan | OYO |
| 12 | 035191007 | NNPC APATA | Abeokuta Road,Apata,Ibadan | OYO |
| 13 | 035191761 | OGBOMOSHO | Ibadan-Ilorin road,Apake,Ogbomosho, | OYO |
| 14 | 035190435 | OLUBADAN | New Ife Road,Ibadan | OYO |
| 15 | 035190379 | POLY IBADAN | Near South Campus,The Polytechnic, Ibadan. | OYO |
Wema Bank Branches and Sort Codes in PLATEAU
| | | | | |
| --- | --- | --- | --- | --- |
| S/N | Sort Code | Branch Name | Branch Address | State |
| 1 | 035201104 | JOS | 11 Beach Road, Jos | PLATEAU |
Wema Bank Branches and Sort Codes in RIVERS
| | | | | |
| --- | --- | --- | --- | --- |
| S/N | Sort Code | Branch Name | Branch Address | State |
| 1 | 035210852 | PORT HARCOURT | Plot 11, Trans Amadi Industrial, Layout, Port Harcourt. | RIVERS |
| 2 | 035211466 | PORT. HARCOURT (2) | 66, Olu Obasanjo Road,Bics Mall, Portharcourt, | RIVERS |
| 3 | 035210852 | PORT HARCOURT | Plot 11, Trans Amadi Industrial, Layout, Port Harcourt. | RIVERS |
Wema Bank Branches and Sort Codes in SOKOTO
| | | | | |
| --- | --- | --- | --- | --- |
| S/N | Sort Code | Branch Name | Branch Address | State |
| 1 | 035221074 | SOKOTO | 18, Maiduguri, Road, Dogo Dagi House,Opposite Afribank,Sokoto | SOKOTO |