How to Fix Suspended TikTok Account
You've come to the right place if you're looking for a quick cure to restore a suspended TikTok account. We've highlighted a few solutions for you in this article.
Your TikTok account has started to gain popularity and interaction as a result of the enormous amount of work and effort you have put into creating it.
You may one day log in and get a message saying "Your account has been suspended by TikTok." A violation of TikTok policy and a mistake made by TikTok are the main reasons for account suspension.
Suspended accounts can be extremely inconvenient and frustrating. If this happens to you, the simple solution is to ask TikTok to restore your account.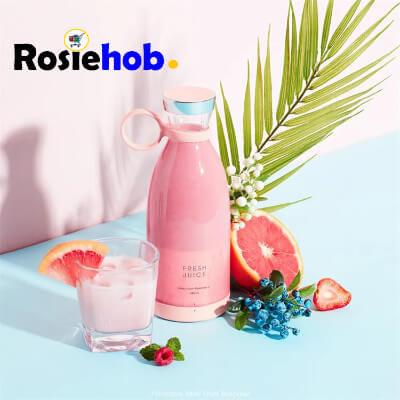 There are two sorts of TikTok suspension: permanent and temporary.
Reasons Your TikTok Account Was Suspended
Let me first say that I completely understand how you feel before we move on. Though my TikTok was not affected, my Facebook account was permanently suspended. I am aware of your current level of agitation.
It is especially demoralizing for individuals who have devoted countless hours to developing content and enhancing their profiles.
You may have had your account suspended by TikTok for the following reasons:
1. Violation of Community Guidelines
You may have violated the TikTok community guidelines, which is one of the most frequent causes of account suspensions. TikTok has established community norms to control user behavior in an effort to develop a community that values creativity, originality, diversity, openness, equality, and safety.
These rules aid TikTok in achieving this tactical objective. As a result, TikTok reserves the right to suspend your account whenever your activities go against these rules.
The punishment, though, will be appropriate for your offense. Your account might, for instance, be shadow blocked or have limited content visibility.
You might have your account suspended in the worst-case scenarios.
The following are some examples of offensive behavior that could result in account suspension:
Video clips that support or promote terrorism
videos glorifying violent crime or domestic abuse.
showcasing weapons in your vids.
producing and promoting pharmaceuticals
promoting media that depicts animal brutality, such as torture and butchery.
encouraging bigotry, racism, and divisive speech against political figures, political parties, ethnic or cultural groups, religious institutions, etc.
making videos that depict bullying and harassment.
Videos of child maltreatment and gender violence.
explicit sexual content
When you created a TikTok account, you were under the minimum age requirement.
2. Platform-Related Issues
The algorithm used by TikTok may have found the content you've produced to be potentially detrimental to your audience, which is the second reason your account has been suspended.
You most certainly recorded something while recording your video that violates the TikTok community guidelines, even if it wasn't a planned activity.
As a result, we advise you to carefully evaluate your video before uploading it to ensure that it complies with TikTok guidelines.
What Happens After Violating TikTok Community Guidelines?
TikTok's content moderator will review your video once it has been determined that you have violated the app's community guidelines (either by another user flagging your account or by TikTok's algorithm identifying your objectionable content).
It will take into account which community rules your material has broken. Before taking any disciplinary action, it will assess the seriousness and regularity of the offense.
Your punishment will be appropriate for the seriousness and frequency of the offense. For instance, your account will be permanently suspended if you are under the age of 13.
Your account may be permanently banned if the content you publish encourages illegal activity, supports self-harm, depicts illegal activity, or spreads hate speech and intolerance.
Note
Your account may have been suspended in error, as we already mentioned. Your account could be penalized if the TikTok algorithm incorrectly audits your video and reviews it. Make sure to file a report and explain the situation to them if this applies to your account.
Types of TikTok Account Suspension
These sorts of TikTok account suspension are listed below:
TikTok will make it known if your account has been temporarily stopped, and TikTok will reinstate your account after some time.
Permanent account suspensions: Permanent suspension entails an account-wide stoppage of your TikTok activity. Users who repeatedly violate the community guidelines have their accounts permanently suspended by TikTok.
Temporary account suspensions: Account suspensions that are only temporary may be lifted after a day, week, or month. As a kind of discipline, TikTok may potentially prevent you from uploading videos. Three to seven days are possible during this.
A shadowban on your account may also be imposed by TikTok. By employing best practices, you can get rid of your shadowban on TikTok.
What does TikTok Shadowban Mean?
Your account has been secretly restricted by TikTok using a shadowban in order to limit the audience for your content. By doing this, you will prevent your movies from being viewed using tags or the For You Page.
Your video interaction will be substantially reduced by shadowban. If TikTok determines that you are attempting to manipulate hashtags to increase the reach of your content or if your videos contain hazardous content like violence, extreme sports, or practical jokes, it may shadowban your account.
If you use bots to automate your TikTok activities or use VPNs to access the service, your account may also receive a shadowban.
How to Fix a Suspended TikTok Account
You must file an appeal if you believe the suspension of your account was applied unfairly or harshly. The simplest approach to restore a suspended TikTok account is to do this. This is how:
Submit an Appeal to Fix Your Suspended TikTok Account
As we previously mentioned, filing an appeal with TikTok is the appropriate line of action if you believe that your account has been unjustly suspended or that the disciplinary action is excessively severe.
They will reinstate your account if you do this. Here are various methods for contacting TikTok to request that the suspension be lifted.
The steps listed below should be followed to submit an appeal using the TikTok feedback form:
Use the mobile app to access TikTok.
A notification informing you that your account has been suspended will be sent to you.
Choose "Appeal."
Alternately, click here to use the Feedback form.
Fill out the form.
Enter your personal information.
Included in this are your TikTok username, email address, and the justifications you give for wanting the account suspension to be lifted.
Make sure to include screenshots to support your claims.
To submit your appeal, simply tap "Submit."
Next, give the TikTok team some time to investigate the problem and respond. After a week after submitting an appeal, your account can be reinstated if it has been temporarily suspended. The suspension notice that appears in your inbox is another method of making an appeal.
To begin, simply choose "Appeal" from the list of options. Make sure you did not violate any of TikTok's community rules before filing an appeal.
Exercise patience as the procedure could take several days or perhaps months. If you can't wait, you can start over by creating a new TikTok account.
3. Click "Report a Problem"
A different approach is to submit your appeal by clicking "Report a Problem." It works well to fix accounts that have been suspended or shadowbanned on TikTok.
This is how:
The TikTok app will open on your phone.
Choose "Profile" from the drop-down menu in the lower right.
In the top right corner, click the icon with three horizontal lines.
From the menu list, select "Settings and Privacy."
Go to "Report a Problem" under "Support" and hit it.
Select the edit option in the section in the upper right.
In the top right corner, click the pencil icon.
Post your comments; it could be crucial to include a video or screenshot.
The "Submit" option is located in the lower area.
Make sure you carefully compose your appeal before clicking "submit." Describe in detail the problem with your account and the detrimental effects the suspension has had on your life. Within 2 to 4 days, the TikTok support staff should respond.
4. Submit Your Appeal via Email
Another method is to draft your appeal and send it via email to the valid addresses of TikTok support. Ensure you provide a detailed explanation together with your username, date of suspension and reason why your suspension should be rescinded. Add pictures and files to corroborate your claim.
Deliver the email, sit tight and expect a response. The TikTok team is known for their quick replies. Below are some key email addresses that you can send your appeal:
feedback@tiktok.com
legal@tiktok.com
info@tiktok.com
privacy@tiktok.com
How to Fix Suspended TikTok Account FAQs

Your account's activities may be restricted by TikTok.
Three days to a week could pass throughout this. You won't be able to send messages, submit videos, or increase content interaction at this time.
My TikTok account has been suspended. What's next?
How long is a suspended TikTok account valid for?
This could last for three days or a week. You won't be able to submit videos, send messages, or increase content engagement while this occurs.
My TikTok account has been suspended. What's next?
Your TikTok account has been suspended as a result of your material breaking their community standards.
You will notice a notification after logging into your account informing you of changes to your account. The following step is to file an appeal.
How can I contact TikTok?
Please email:
either legal@tiktok.com or info@tiktok.com (for account issues or problems)
To provide comments, send an email to the following addresses:
advertise@tiktok.com,
adreview-support@bytedance.com,
and feedback@tiktok.com (for advertisement issues)
Conclusion
Your account might be suspended if your material violates the TikTok community rules. The procedures to restore a suspended TikTok account are covered in this article. Making an appeal is one of the main remedies because it will get TikTok to end the suspension.
The TikTok support team can be contacted via email or using the feedback form. Utilize the social media sharing buttons below to send this article to your friends and family.