How to remove Privacy Protection Password (Anti-theft)
Anti-theft is a problem most people face but this was an additional layer of security to prevent or reduce phone theft. This post shows you how to remove Privacy Protection Password for any phone but you need to follow the steps below carefully.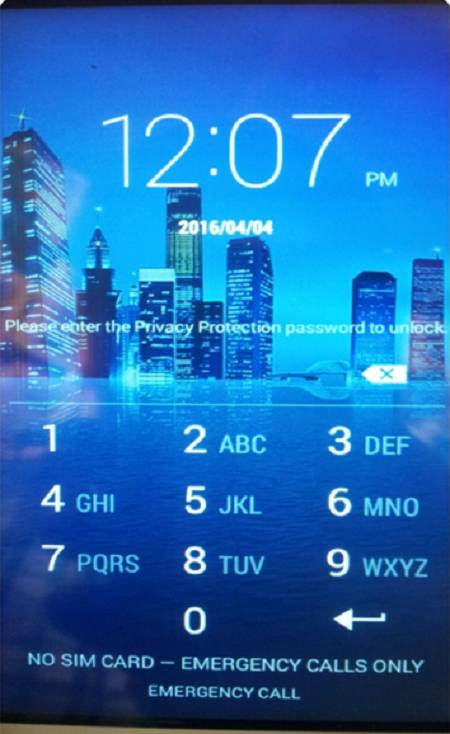 You might be asking what is privacy protection password (anti-theft)?
This is a built-in security feature added to most Android devices running on Android OS 4.3 Jelly Bean and above. It was designed to eliminate any unauthorized user from accessing and using the device without the required pin. For it to take effect, it has to be enabled.
Read also: How to get Google adsense approval in 72 hours
Are you Looking for any of the following:
How do you remove the Privacy Protect Password Screen?
In this guide, there are several methods enumerated to solve this problem. Try all as one or more definitely works to bypass the anti-theft lock and they have been well detailed in this post.
1 Using Default Password Combinations
This has worked magic for many and helped to solve this issue. Enter any of the following passcode: 0000, 123456, 1234 or 000000, and 12345678. On infinix phones, 123456 works fine and on itel, 0000 has worked to bypass the anti-theft. Has been tested with phones like ITEL P33 Plus, infinix phones, Tecno, Mobicel and some other Android devices.
2 Using Original Sim Card
Sometimes the anti-theft pops up on the screen of your phone when you change the sim card. If this is the case, it can be solved by returning the original sim card back to the phone. How to do this?
Power off your phone and re-insert the original SIM card that you had on the phone before the removal.
Switch on the phone.
When the phone boots up, go to "Settings" in your phone.
Locate and tap on "Security".
Look for "Mobile Anti-Theft" or "Anti-Theft Services" and either click the check mark off or switch from "On" to "Off". There might be slight varying differences on the set up of the screen depending on your device.
When you have turned it off. You can switch off the phone, swap the SIM card with the new one and put on your phone. That's the end of the privacy protection password lock screen.
3 Disable SIM-Lock To Remove Privacy Protection Password On Android
Sometimes, privacy protection password screen locks is displayed due to the SIM lock option being turned on. The screen lock comes up when the original SIM card is removed. This can be removed by putting the original SIM card back and you need to remember the PIN.
You need to turn this option off before using a different SIM card on your phone. If you don't have the SIM card and the PIN, you can proceed to the next method to bypass the privacy protection password on your Android phone.
How to remove Sim lock?
Switch off your phone and reinsert the original SIM card.
Power on your phone and go to your device's settings screen via the "Settings" app.
Locate and click on "Security".
Click "Set up SIM card lock"
If the option is set to ON, the slider will be green, tap on the slider to turn it OFF. The display depends on the device though, option might have an ON and OFF button, click on the OFF side, to turn off the SIM unlock.
If prompted for the PIN to turn off, enter the PIN and tap on OK.
The SIM Lock will be deactivated and you can put a different SIM card.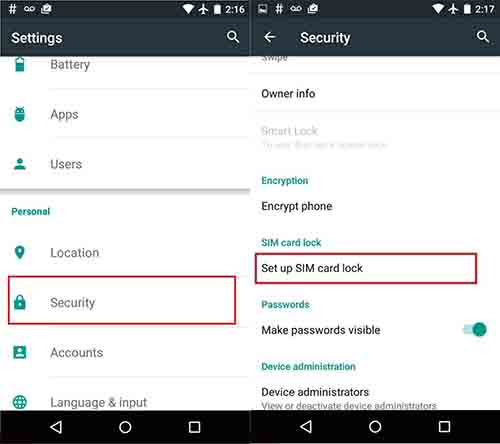 4 Using Emergency Contact (If Setup)
Sometimes you can bypass anti-theft by using emergency contact if and only if you had set it up before. You must have set up a trusted administrator as an emergency contact phone number just in case.
The setup number that was used in this process would receive a text message to confirm they had been added. Also, they would get one anytime a new SIM card was inserted into the device. This user will also be able to send requests to the device which can allow you to get your protection number.
How it use this emergency contact to bypass anti-theft?
With the set-up emergency contact in place for the privacy protection password process, that registered number will receive a text message that your phone has been stolen. You can reply to this message using certain hashtags to get responses back which can be useful to remove the privacy protection passcode.
Commands to use:
Use hashtag (#sudoing#) to remotely lock the device.
Use hashtag (#xiaohui#) to remotely data wipe the device.
Use either (#password#) or (#mima#) to fetch the anti-theft PIN and be able to bypass the privacy protection password screen.
5 Using  GSM Aladdin To Remove Privacy Protection Password On Android
It is a software tool for PC that supports spreadtrum and mediatek phones. GSM Aladdin tool can be used to remove google account lock(FRP), rooting, reset user lock, clear settings, unlock sim, clear password, network unlock, read the pattern and network lock, safe format, unlock bootloader, repair wifi, repair IMEI, clear anti-theft and a whole lot can be done with this software.
Guide to using GSM Alladin to reset privacy protection password
Extract and open the zip files then install on your computer.
2. Launch the application,click connect.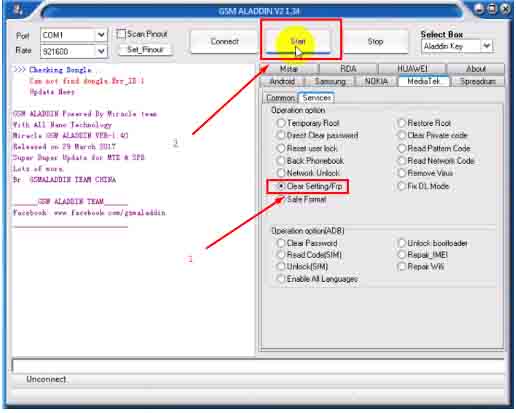 3. If the device is a MediaTek, select the MediaTek option, click common then select Boot2(65XX81xx) as shown below.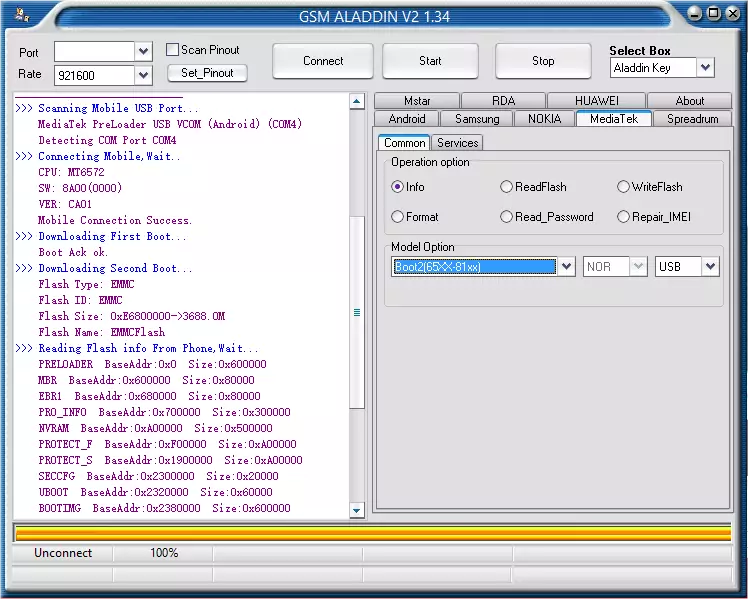 4. Click services,"Clear Private code" then click the start button.
Insert USB cable followed by battery. Note: For some devices, you need to hold the boot key before inserting the USB cable.
Wait for the process to finish (this may take a few minutes).
6 Clear Privacy Protection Password Using Miracle Box
Miracle Box can be used to bypass the "Please enter the privacy protection password to unlock" screen without having to flash your phone's stock ROM/firmware file. However, if this method does not work for you, you will have to try other methods which will require you to flash your phone's stock ROM/firmware file using SP Flash tools.
Setup Requirements
Steps to using Miracle box:
Extract the content of the Miracle Box to your desktop. Open the folder and run "Miracle_Loader_2.27A"
Launch the Miracle Box program.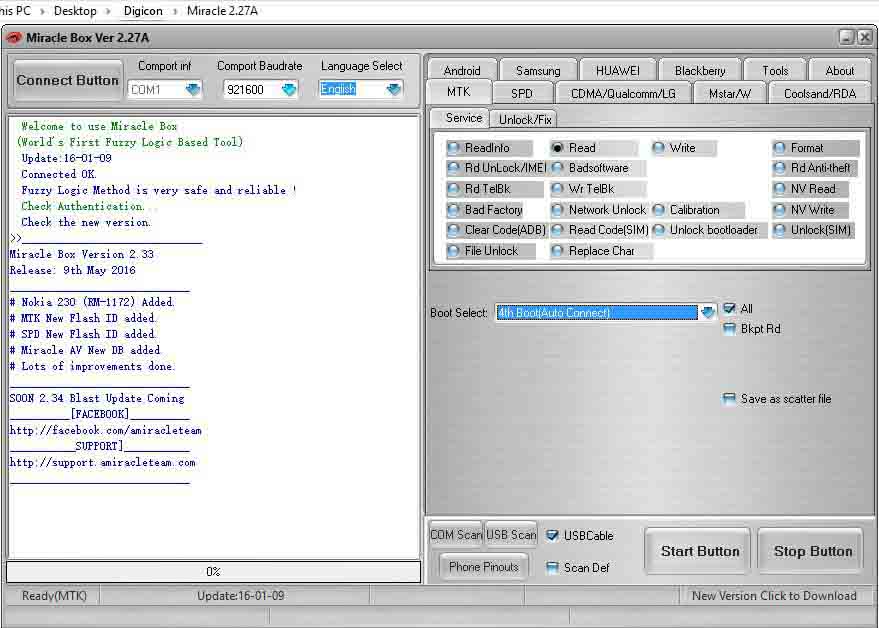 1. You will have to click on the MTK tab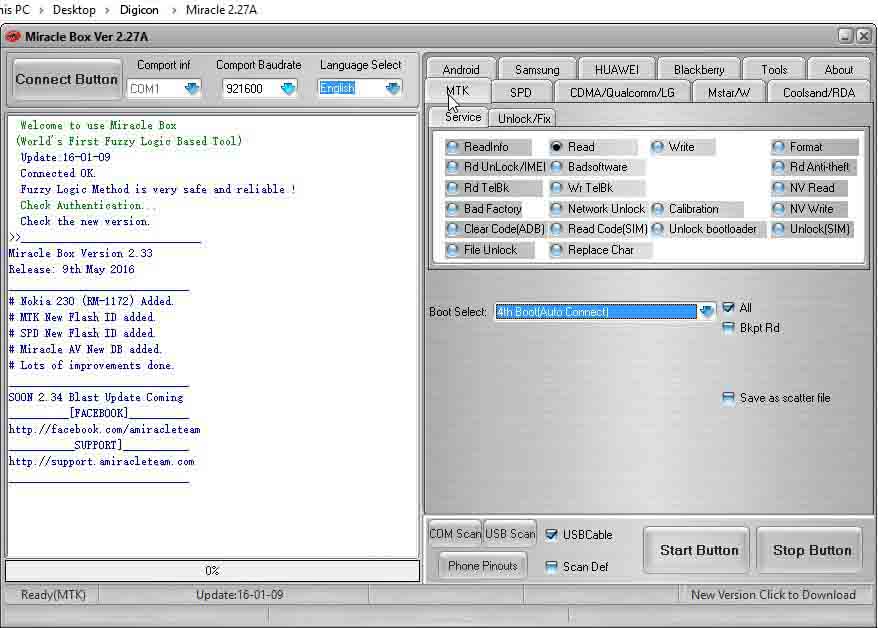 2. You need to click on the Unlock / Fix tab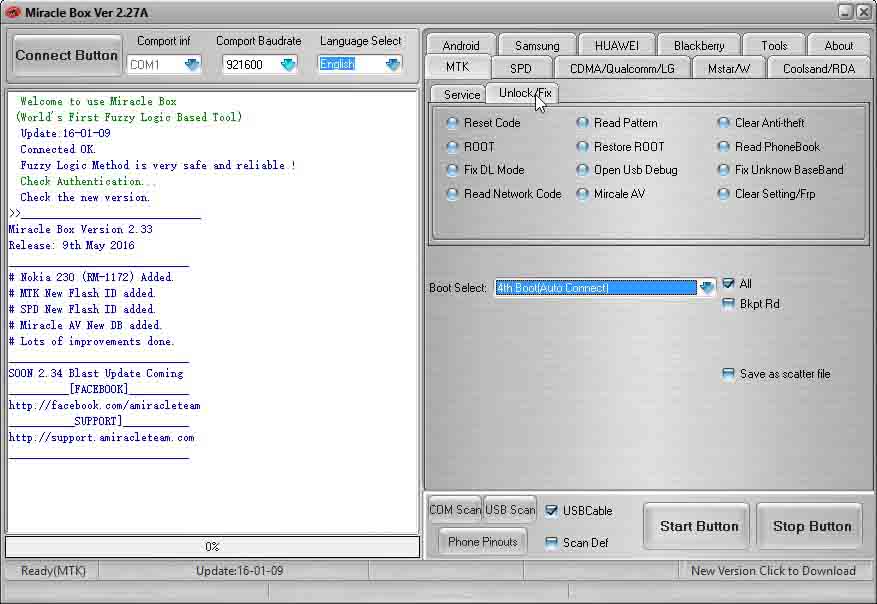 3. Click The Clear Anti-theft button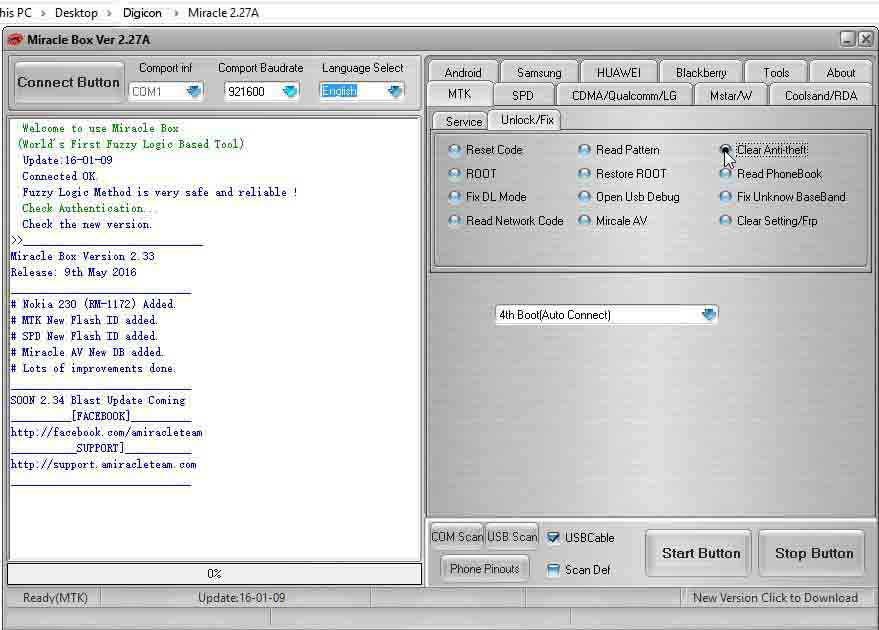 4. Select the dropdown box and select your chipset type MT****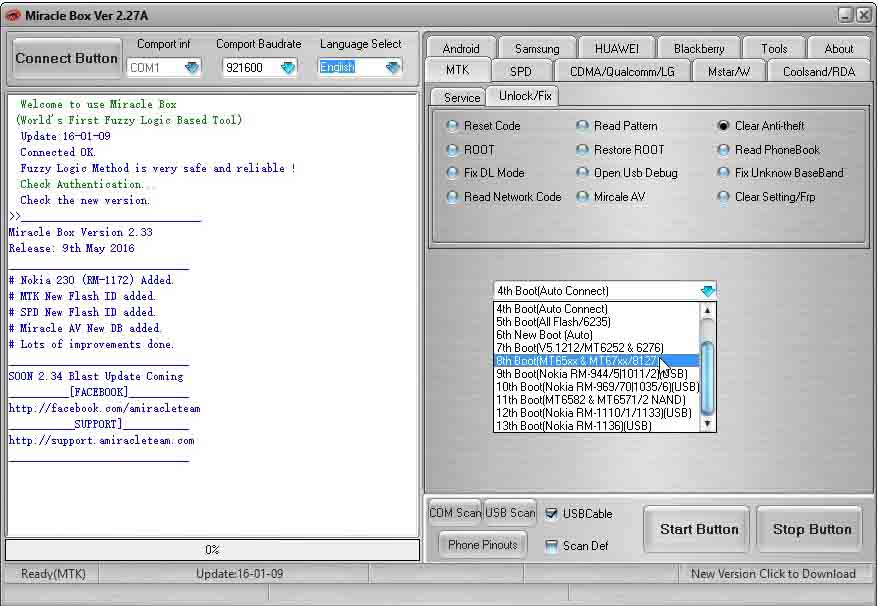 5. Select the Start Button to commence the process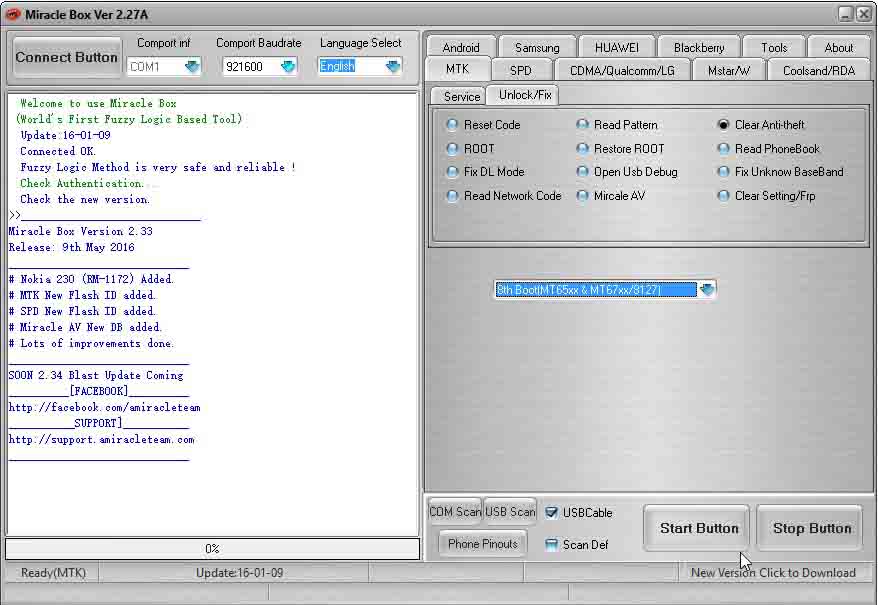 6. Now switch off your phone (do not remove battery) and connect the phone to the PC
7. Note this part carefully. Press the power button once (this is to ensure that your device is detected immediately). DO NOT hold down the power button else the phone will boot up normally ( we do not want it to power on)
8. Wait for the message ">>Done. (Wait a few minutes)"
9. Disconnect and power on the phone. you are done, congratulations!!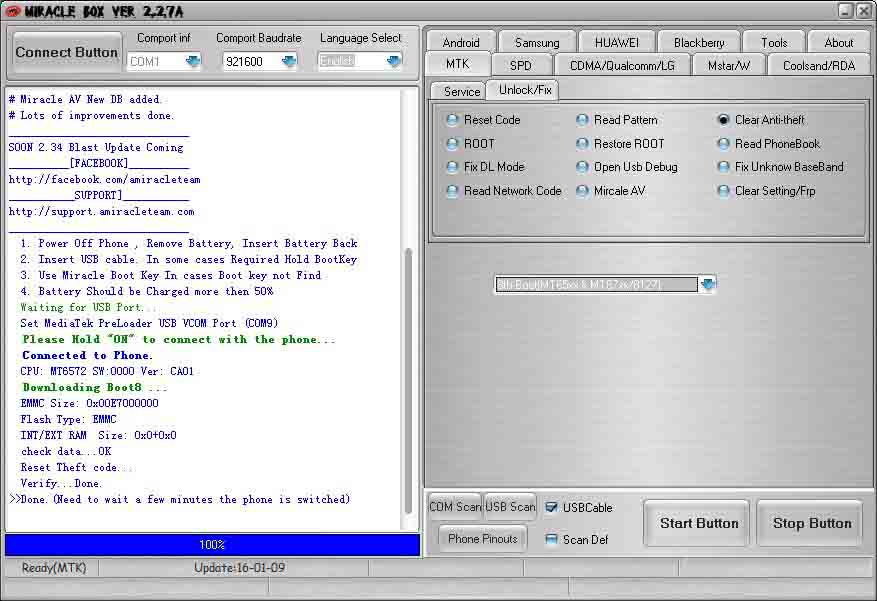 Please note
Miracle Box ideally requires a hardware box/dongle in order to work so merely installing the setup will get you nowhere unless you're using a loader version
The loader version might spook your antivirus. While it's safe to run, you are entirely responsible for white-listing it or temporarily disabling your antivirus just to get the loader to work
If this method fails to work for whatever reason then you can always use the SP Flash tool format method
If you get the inactive start button error when using Miracle, then see the Miracle Box inactive start button fix
If you can, back up your phone's firmware just in case something goes wrong somewhere along the line
This procedure is similar to bypassing factory reset protection or pattern/pin lock, the only difference is the option selected
Not successful Yet? Contact Your Mobile Carrier to help you with some processes in the recovery.