How Nigerian Businesses Can Boost Revenue With Social Media
Social media is used daily by millions of Nigerians, and businesses are now realizing the potential for marketing. Connecting and engaging with your clients on social media is among the best reasons to do so; you can post status updates and participate in discussions.
One of the most significant developments in technology is social media.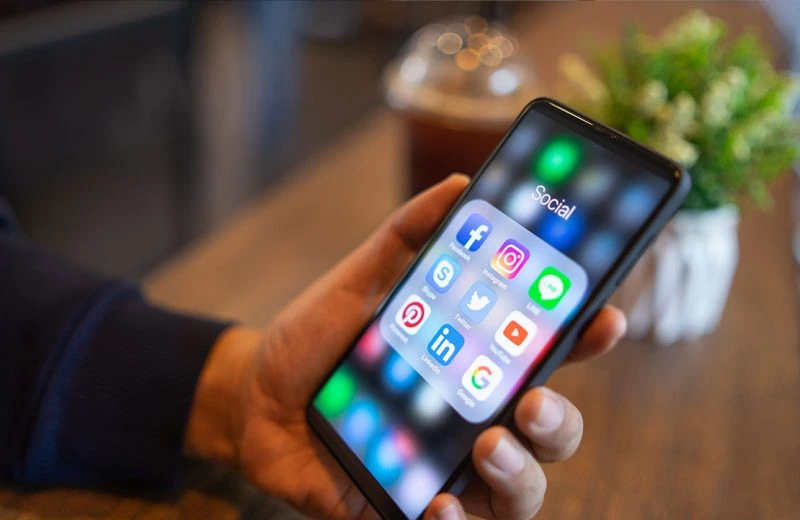 One of the best ways to draw in new customers and interact with current ones is through social media. Social media may be used by businesses in Nigeria to generate leads, close sales, and spread brand recognition.
Furthermore, social networks are extremely effective instruments for sales and marketing in addition to being a priceless channel for communication.
This article will explain the amazing advantages of social media marketing with a focus on nine methods Nigerian companies can increase income by utilizing these social media platforms.
Let's get started straight now.
Social media marketing benefits for Nigerian businesses. Eight out of ten SMBs utilize social media marketing to fuel business expansion. However, when it comes to Nigerian businesses, this number declines.
Think about the fact that more than 3 billion people now use social networks worldwide. And these folks are actively interacting with brands on social media.
More than 50 million small companies are now utilizing Facebook Pages to interact and engage with their consumers, according to Facebook statistics from the second quarter of 2019.
There are many benefits to using social media for brand marketing. Thees consist of:
Increase brand recognition and fan base size
Low-cost or free campaigns can be used to promote your company.
Increase the quantity of confirmed leads
increase the rate of client satisfaction
An increase in conversions is desired.
raise the ranking in search engines
Increase brand credibility
Boost the company's profitability
How Nigerian Businesses Can Boost Revenue With Social Media
You can use a variety of styles and forms on social networks, so the potential for business growth is virtually limitless. However, some methods and approaches have been tried and true to work for everyone.
I would like to share with you the top ten techniques for using social media in Nigeria to boost the profitability of your company.
1. Drive Serious Visitors to Your Website or Landing Pages
Posts and advertisements on social media are efficient ways to bring targeted visitors to your website, landing pages, or online store. A wonderful method to draw readers' attention to your blog or website's excellent material as soon as you publish a new piece is by sharing it on your social media accounts.
Since a large portion of commerce today is conducted online, you may utilize Facebook and other networks to point potential clients to your pages.
Furthermore, it gets more interesting if you add social sharing buttons to your website because users will get the opportunity to share your content on their social media accounts quickly and effortlessly.
Note: Your social medial profile must be optimized to spark interest and build trust and credibility for your brand.
2. Work with influential people
Influencer marketing may be simply defined as a form of social media marketing that uses endorsements and product mentions to promote brands, products, and services. According to studies, 49% of consumers rely on the advice of influencers.
Influencer marketing is thriving on social media in Nigeria right now since customers tend to base their judgments on trustworthy and authoritative niche characters.
Finding the best candidate for the position is the only effort your company must make. Finding a social influencer who matches the look and mission of your brand is the key.
It is crucial to remember that while the number of followers is a key, the quality of the audience plays a larger role. In addition, you should take into account other elements like geography, average engagement per post, and so forth.
The selection process will become simpler and more seamless as a result of all these factors.
3. Consistently Post High-Quality Content
Making content is difficult, and maintaining consistency in it is even more difficult, especially if you are operating a business and juggling several various responsibilities.
So how on earth can you maintain a steady flow of high-quality content? By first becoming acutely aware of what happens when you procrastinate. Every time they log on to social media, Nigerian businesses have the chance to interact with their target market.
Your fans will be happy to see your fresh content in their feeds, keeping you top of minds and their first destination when they're ready to make a purchase. So keep your social media updates interesting, educational, and inspirational. A variety of information is essential.
Why does that matter?
To put it plainly, it refers to posting content other than the standard fare of text and graphics. Bring diversity to your content. Information graphics, animations, videos, memes, GIFs, charts, and audio files should all be used.
4. Prioritize video marketing
Video has unquestionably completely taken over civilization. Research has proven it that four out of the top six channels on which worldwide consumers watch video content are social platforms.
Why is this significant to businesses in Nigeria?
You are probably lagging behind if you aren't already making videos. But do not worry.
Over the years, we've realized that for most videos, the more straightforward and unpolished it is, the more genuine the content will appear to be.
And when they interact with you on social media, your target audience cares about that.
Speaking of videos, we must stress their enormous significance because they make up a large portion of contemporary marketing. More than 70% of users prefer watching a video than reading a description of a good or service.
This means that in order to raise brand awareness, you should spend money on video marketing. These days, live videos are becoming more and more common and interesting, but you still need to read the tried-and-true product reviews and testimonials since they continue to be effective.
Even better, shooting 4K high-definition video with your smartphone is now more accessible and affordable than ever.
5. Use Social Ads to Find Qualified Leads
Using social media ads to target qualified prospects is another incredibly helpful tactic. You can as well use this strategy to reach your target audience since social networks have created excellent advertising solutions to aid Nigerian firms in growing.
These advertising strategies can help you raise awareness, encourage consideration, and encourage conversion. For instance, you may choose from three different audiences to target using Facebook Ads:
Based on demographics, interests, and behavior, core audiences
custom audiences based on previous brand interactions
Lookalike audiences or bespoke audiences are those based on similarities with the current clients.
This is a very efficient and economical technique to connect with your prospects and close more sales.
6. Share a Story
Though the methods by which we tell stories have changed, the storytelling notion has not. You now need to tell a story as a Nigerian business in new and more exciting ways than ever, whether it takes 6 seconds or 60. This is due to the rise of social media and the constantly shifting attention of consumers.
You may establish an emotional connection with your target audience through storytelling. Successful companies utilize it to persuade their target market that they have the same goals, principles, and beliefs as them.
In these situations, you should make an effort to develop and share your own narrative on social media and use it as a tool for business promotion. However, don't worry if you're not much of a storyteller; we advise you to seek advice from professional writers or any content development business.
7. Avoid being aggressive and obtrusive with content
But you can't be aggressive when attempting to establish a friendship on social media platforms. Otherwise, all of your efforts will be for naught. You might even produce negative outcomes and alienate your intended audience. Keep in mind that everyone wants to buy it; nobody wants to be sold to.
Don't bombard social media users with too much promotional content because they want to be entertained, inspired, and educated.
Instead, you ought to make an effort to apply the well-known Pareto Principle (80/20 rule).
This rule states that only 20% of content should have the purpose of a sale and encourage the audience to make a purchase, while the remaining 80% should be entertaining, inspirational, or educational.
8. Utilize social media to enhance customer service
Consumers are more powerful than ever today. They can share their views, whether positive or negative, on a worldwide digital scale. Making sure that business owners are efficiently managing their online presence has become more important than ever.
Most Nigerian customers anticipate that firms would use social media to address customer service-related issues. Additionally, the majority of customers use this media to rate a brand's customer service performance.
Furthermore, you should use social media as a cutting-edge form of communication to your advantage as a company and enhance customer service.
In this way, you can always make yourself available to the customers and respond to their inquiries in a more relaxed, informal, and timely manner by doing so yourself or by hiring a social media manager.
It will assist you in fortifying your ties with your clients, putting you one step ahead of the competition, and gaining the reputation of a highly professional company.
9. Promote the use of user-generated content
We have all noticed the steadily increasing amount of user-generated material on social media, whether it be through micro-influencers, brand advocates, or celebrity endorsers.
According to SEMrush, 86% of organizations have experimented with user-generated content, but GoodVid found that just 27% have a clear plan in place for this content.
User-Generated Content has been shown to occasionally start conversations, boost engagement, and foster trust. However, if used incorrectly, this content will cause your followers to disengage.
You don't always have to do the assignment by yourself. It's an effective marketing strategy since it allows you to convert common consumers into brand ambassadors.
The income of Nigerian businesses using this method has skyrocketed. Social media giveaways and competitions are a good method to accomplish it. Offering modest rewards to those who produce the most eye-catching brand-related articles is still an option, though. If you're still not convinced that this tactic can work, look at this statistic.
Compared to brand material, visual UGC is preferred by 85% of consumers.
10. Be Aware Of Timing
Is there really a prime time for social media posting?
Our answer is Yes.
When your audience is most active is when your social media platforms should be updated. More likes, comments, shares, and click-throughs can be attained by posting at the right moment.
There is no one-size-fits-all solution because the ideal hours change depending on your sector and target market. It is your obligation to comprehend the habits of your target audience and the hours when they are most likely to be active.
Summary
The majority of businesses in Nigeria use social media to spread their message and broaden their audience. They overlook one obvious truth, though: social networking can also help them boost their company revenue.
The only thing left to do is choose the platforms that would work best for your brand. After that, promote your goods or services using tried-and-true modern digital marketing tools and techniques.
You may visit Digconceptng