Virtual dollar cards: 5 alternatives to Flutterwave's Barter card
The greatest virtual dollar cards in Nigeria are listed below due to limitations associated with Naira-based debit cards, which prevent online payments and restrict shopping. Nigeria's top virtual currency cards.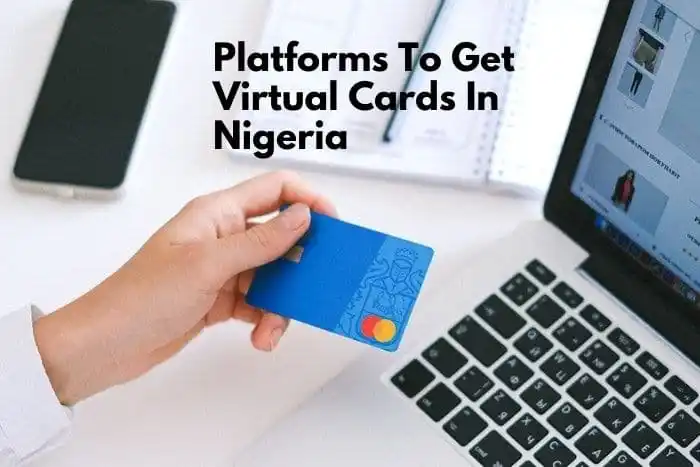 One of the most ideal and practical methods for a Nigerian is to use debit and credit cards to pay for or make purchases online. Shopping for electronics, clothing, and other items on the best or most affordable websites depends on what you like to buy.
When you choose to pay for services on several foreign platforms and service providers, such as Spotify, Amazon, Facebook, Apple Music, Google, Netflix, Shopify, among others, it becomes annoying and inconvenient. Additionally, certain app payment gateways fall under this umbrella.
Barter card, a virtual card service offered by Flutterwave, has been suspended as a result of what the company stated as "an update from our card partner, which will cause the card service to be unavailable for an extended period of time."
Many Nigerians who depend on this avenue for their dollar transactions are now on edge as a result of this. It can be challenging to use your regular bank debit card for international internet purchases like paying for Facebook ads, Amazon, Google, Spotify, or even Netflix subscriptions.
Furthermore, it becomes nearly impossible to conduct foreign business due to the $20 daily cap on overseas transfers by Nigerian banks. It's interesting that many Nigerians have found a solution to this with the advent of virtual cards.
What is a virtual dollar card?
A virtual card is a credit or debit card that has all the same functionality as a traditional card but is not physically present. Similar to a traditional bank account, it is an internet account. Without carrying a physical debit or credit card around, virtual cards provide you access to your bank accounts and let you conduct transactions in the same way.
Some virtual cards also offer cashback deals, allowing you to get rewards for using them to pay for necessities like food and utilities.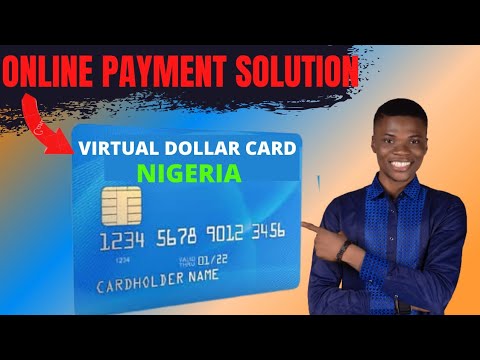 List of The Best Virtual Dollar Cards in Nigeria
The finest apps to obtain a virtual dollar card for a flawless online shopping and transaction experience will be discussed in this post if you are interested in learning about the best virtual dollar cards in Nigeria.
1. Chipper Cash Virtual Dollar Card
A pre-funded, reloadable virtual Visa card called the Chipper Cash Card (Virtual dollar cards) can be used to make purchases anywhere online. The card functions similarly to how your local bank card functions online. The card is accepted everywhere Visa cards are accepted for online purchases.
It may also be used to simply purchase anything online with your Chipper cash wallet, including Netflix subscriptions, flights, and other services.
Tier 1 and Tier 2 wallets/accounts are available on Chipper Cash. While the app's tier 2 wallet gives you access to more functions, the tier 1 wallet has numerous restrictions.
According to Chipper Cash, 5% cash back is offered on all purchases.
How To Get a Chipper Cash Virtual Dollar Card
The first step is to download the software from the App store or the Google Play store.
Use your phone number or email to register.
You will be sent a code to authenticate using either your phone number or email. To confirm your account, do so.
Enter your information and any other needed details.
The following action is to create a user name, but make sure it is distinctive.
Choose your nation's currency.
Your transaction's default currency would be this.
Enter the transaction-specific security code.
Your new account will be created in a short while.
Tap "Card" on the Chipper app to activate your fictitious dollar card.
Claim your card by clicking on the imaginary one, then log in with your credentials.
Selecting continue will activate your Chipper Cash virtual dollar card.
2. Minty Bank
Freelancers, business owners, retailers, and sole proprietors who operate both domestically and internationally might profit greatly from using the Mintyn Bank Virtual Dollar Card.
Customers may pay for foreign services like Amazon, Apple Music, Netflix, eBay, WordPress, and a host of others with Mintyn's Virtual Dollar Card, a virtual dollar-denominated card.
All a customer needs to do to start benefiting from Mintyn's Virtual Dollar Card is to sign into their account on the Mintyn app and activate a personal Virtual dollar card, which takes under a minute.
Read also:
3. Gomoney Virtual Dollar Card
Gomoney is a trustworthy and user-friendly online bank. For Nigerians, it is a digitalized online banking system.
It offers the simplicity and convenience of traditional digital banks, making it simpler and more comfortable for its users to complete transactions without any hassle.
Peer-to-peer payment and outside services are supported via the Gomoney platform. It is convenient, hassle-free, and stress-free. It's incredibly easy to obtain a Gomoney Virtual Dollar Card. Simply create a Gomoney account and go to level 2 or tier ( it has 3 tiers).
You can shop online locally and globally with your Gomoney Virtual Dollar Card in Nigeria. You can also use dollars to pay for your goods.
Your account's cash limit is determined by the tier level you are currently at.
Steps to Obtain a Gomoney Virtual Dollar Card
The following are required before you may open an account:
Full name, email address, contact details, home address from a utility bill, a legitimate government-issued form of identification, and a taxpayer identification number or social security number.
Get the Gomoney app from the Play Store or Google Play.
Enter your phone number and any other necessary specifics.
Enter and validate the OTP or verification code that was emailed to you.
Enter the confirmation code issued to you to validate your BVN.
Hold off till the platform verifies your account. it takes some time.
Your Gomoney Virtual Dollar Card must be upgraded to level 2 and have a form of identity added in order to be activated.
4. ALAT Virtual Dollar Card
Wema Bank, a commercial bank operating in Nigeria, manages the digital-only brand ALAT. It provides a full range of financial services, including bank accounts, actual debit cards, savings accounts, loans, and is among the top virtual dollar cards available in Nigeria.
Once your account is established and funded, you can load up to $20,000 onto your card directly from your Naira balance and, if necessary, convert the dollars back to Naira.
However, it is incompatible with 3D Secure and cannot be used on websites that facilitate money transfers.
Steps to Obtain an ALAT Virtual Dollar Card
Using your smartphone, access the ALAT website to download the mobile app from the Apple Store or Play Store.
Activate an account by providing the necessary details and a strong password.
Enter your information into your account after entering the verification code that was emailed to you.
Wait a few minutes for the creation of your account.
Go to the dashboard and select "Card" to receive your ALAT Virtual Dollar Cards.
Choose "ALAT Virtual Dollar Card" and enter your PIN or password.
The last step is to generate a new virtual dollar card by clicking on the dollar card.
Follow the instructions, enter the necessary information, and then wait for it to be finished.
It only requires a few minutes and your card is up and running
5. Fundall Virtual dollar Card
A digital bank based in Nigeria called Fundall offers both personal and commercial customers a wide range of financial services, including loans and savings accounts in addition to bank accounts and budgeting tools.
They just introduced a virtual dollar card that allows users to spend money online without restrictions. The first card is available for free with a $5 minimum load.
Steps to Obtain a Fundall Virtual Dollar Card
Using your mobile phone, access the Google Play or App Store to download the Fundall app.
Register and create an account by providing the necessary data.
Use the OTP code to confirm your account.
Your account becomes operational in a short while.
Open the "Create Card" and add money to your account.
When you choose "new card," the "Virtual Dollar Card" option will appear.
Once you click on the virtual US dollar card, your card will be available shortly.
To finish the card setup, fund your Fundall virtual dollar card with a minimum of $5.
Conclusion
Having to deal with various challenges while attempting to make purchases on overseas shopping websites or platforms that charge in dollars or other foreign currencies can be laborious and tiresome.
It might also be a declined credit card or a payment gateway that fails. This is ascribed to using Nigerian credit or debit cards, which are restricted by the CBN to a daily and monthly spending limit of $20 and $100, respectively.
The virtual dollar cards mentioned above allow for easy purchases and lift online purchase restrictions. They are Nigeria's top virtual dollar cards. Please post a remark below with any experience you may have had with these virtual dollar cards. Please like and share with friends on social media.