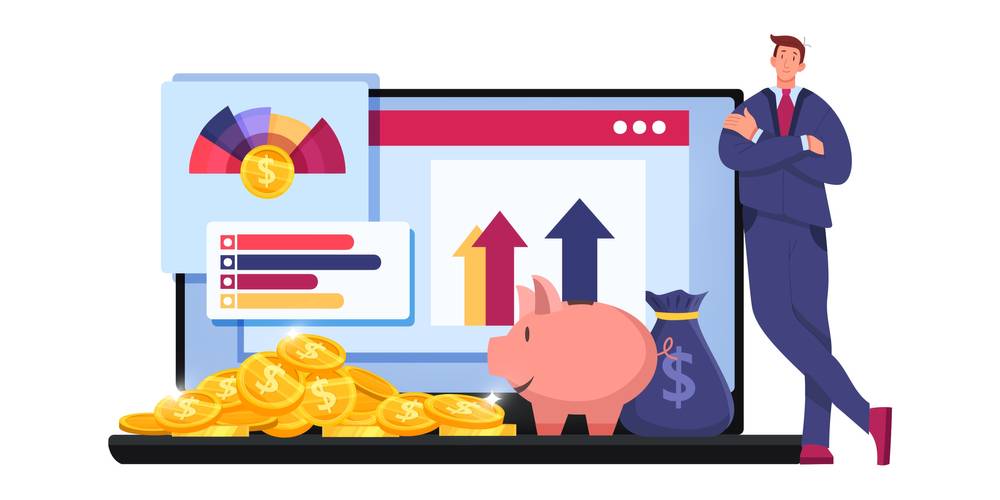 The digital marketing sphere is one that some see as an atmosphere for big companies but it is for everyone. Budgeting For Digital Marketing: Knowing how much digital marketing costs can help you structure a plan to help your business move up.
The question oftentimes is what is the cost of digital marketing. What budget do you need to set aside for this and how do you go about it.
For many C-suite managers, an exact figure and the risk analysis is all they are waiting for. This exact amount can easily be filled into the blank spaces in the budget template.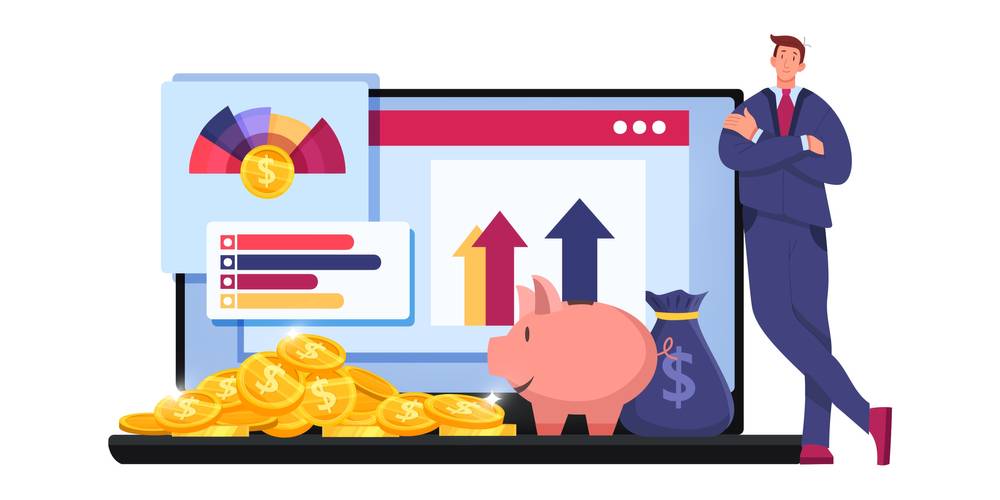 When it comes to digital marketing, there are no fixed costs. it all depends on estimates and this is why you can budget in line with your marketing objectives based on your company's financial capacity.
Budgeting For Digital Marketing: Pricing and platforms
Let us look at some budgeting costs based on some digital channels
1. What Is the Cost of Social Media Marketing?
Social media has become a force to reckon with in digital marketing today. You need to meet your target audience where they like to hang out and that is on social media.
Agency charges an average cost ranges from N200,000 (Two Hundred Thousand Naira) to manage your Social media pages and above and it is dependent on the following:
1. Number of platforms – Do you want to use Instagram, Twitter, Facebook, Pinterest, YouTube, Snapchat, TikTok, and so on.; or only a few of them?
2. Frequency of posts – Do you want two, three or four posts per week or four posts per day?
3. The kind of posts – Will the Agency be developing videos, GIFs, or only text and graphics
4. Work Scope – Will this cover community management?
The factors above do not involve media buying for your information. It also does not involve the cost of Influencer marketing. Those will have to be treated separately and budgeted for accordingly when the need arises.
You need to understand that there are different tiers of influencers and this is directly proportional to their prices. You need to have a budget for Influencer marketing and the cost can range from N20,000 per post for nano influencers to 2.5 million naira currently depending on if the influencer is top tier, creating the post or just deploying it on his platforms.
You can also set aside a budget on an average of $0.30 per click for Facebook; $0.50 for Instagram, and $2.50 for LinkedIn.
Linkedin has been known to deliver the best leads as it depends on the industry of the brand that is advertising. It is better than Facebook, Twitter and Instagram combined in terms of the leads.
2. Cost of Website Development
The cost of developing a website in Nigeria depends on the following
1. Is the website developed from scratch or is the developer using a template?
2. Is it an E-commerce website or an informational website?
3. How many pages will the website have?
4. Will SEO be implemented on the website?
We have seen some folks advertising to build a website for N20,000 (Twenty Thousand Naira), some for N30,000. What you need to note is that the quality of that kind of website can't be compared to professional websites. The cost of developing a good website in Nigeria costs between N100,000 and N1,000,000. Please note that the cost of developing a website does not include the cost of buying the domain name, the hosting, and SSL. Your domain name is your organization's address (url) on the web while the Hosting is like the housing where your website will reside.
A domain name can be www.yourname.com
Webhosting companies like Namecheap, Hostgator, Smartweb and so on offer these services.
Read Also:
The average cost of the domain name can be from N1,500 to N12,999 depending on what kind of domain name you are buying. The average cost of a domain name in dollars can range from $9 to $15 depending on the kind of domain name.
Some people are in the business of selling domain names. they buy cheaper, park it and wait for it to have value. Then resell for as high as $50,000 (Fifty thousand dollars)
Some domains are also classified as premium and command a higher fee than the average domain cost.
While the cost of building a website is a one-off cost, you will need to renew your domain and your hosting annually. This fee will need to be paid to your hosting provider.
In some cases where the business does not have a dedicated Brand/Marketing Manager or Writer, you may need to pay for Website Content Development as your website needs good content to communicate your brand equity and generate leads for you. This cost can be included in the website development cost if discussed at the inception of the project.
After the completion of the website, it will be handed over to the business owner. The organization may need to sign a retainer as they will need the services of a website Administrator to manage the website continuously. This responsibility of updating plugins, updating content, publishing posts, etc. can be done by a staff, a freelancer or an Agency that manages websites.
3. Email Marketing Cost
Email marketing is one of the best ways to reach your TG in almost an instant and has a lot of advantages that can benefit your business. Let us look at Email marketing budget from two angles which are:
1. Email Marketing Software cost – Email marketing software is the power behind email marketing and every business needs a reliable software to run email marketing campaigns. There are several email marketing software solutions like Mailchimp, constant contact, and others. The average cost can range from $12 and above for 1,000 contacts. This is subject to the number in your email list. As your email contacts increase, so will your software subscription cost.
2. Email Content Development Cost – There is a need to invest in content marketing and remember they say, content is king. Good content with a catchy subject can aid increase your open rate and your click-through rate. Most email marketing agencies often charge between $300 to $2,000 per month for their services. You can budget an average of N200,000 per month for email marketing content development. You can get an average of 4 email campaigns and slightly higher if this includes email sequences which is an important part of marketing automation.
The packages involved in this Email marketing content development:
The email copy
The title
The Call-to-action
The preview text
4. Cost Of Google Advertising
This is what is referred to as search engine marketing. It is usually divided into two:
Google Display Network which shows graphic Ads across several websites
Google Search Network that shows text ads when someone searches Google for relevant keywords.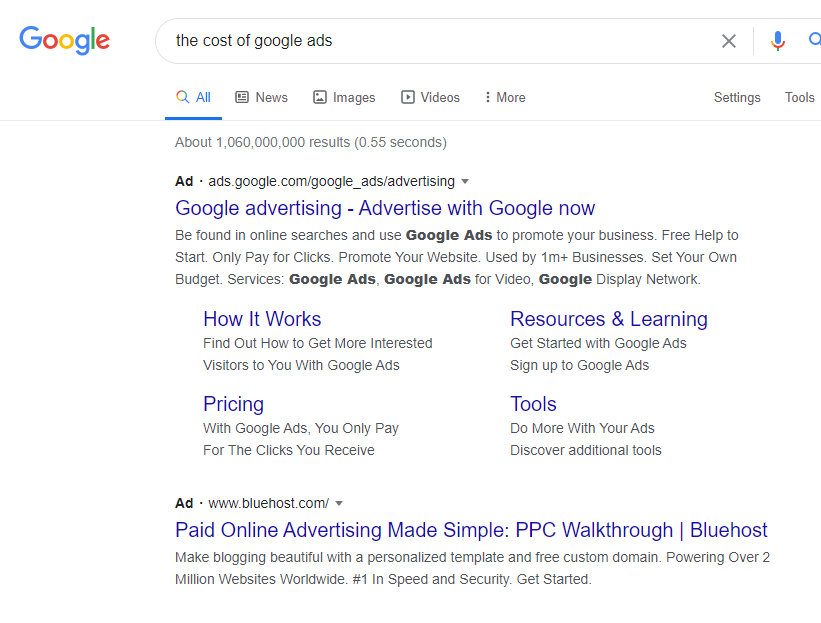 From study running ads, it can be said that the average cost-per-click (CPC) for Google display network ads ranges from $0.40 – $1.20 while the average cost per click (CPC) for Google Search Network is $1 – $5 and this depends on the keywords you are bidding for, the industry, the location, and the google optimization score. In addition to the media budget, you will need to pay the Agency you are partnering with for the PPC Management. PPC Management is charged at a percentage of the Ad budget.
Agencies usually charge a fee between 10% to 25% of the Google Advertising budget depending on the relationship between the Client and the Agency and the amount of work required.
In some cases, you may need to also budget for a PPC software that is used for the management of PPC campaigns but this is not compulsory.
With us, you get Google ads customized to fit the budget.
5. Cost of Search Engine Optimisation
Search engine optimization is very important as it is what helps your site to be visible on Google, Bing and others. The average cost of optimizing 10 keywords is between N100,000 and N250,000. This includes both the on-page and off-page SEO which covers listing, meta tags, PDF submission, Social bookmarking, article promotion, etc. As the number of keywords increases, so does the cost.
SEO is a long-term project and requires between 4-6months of constant work to rank selected keywords. You do not stop even after getting to page one. you keep grinding and working to maintain the first page.
We trust that this post has opened the mind of your understanding to the various channels of digital marketing and their cost as stand-alone platforms.
The other thing you need to ask yourself is: Do you have the personnel in-house to achieve the goal or do you need to outsource. More so, you may wonder what the cost of getting an Agency on retainer that offers digital marketing services relevant to your brand.
What is the cost of Integrated Digital Marketing?
It is recommended to apply an integrated marketing approach to generate awareness, engage with your prospects, generate leads, and build brand equity.
For instance, you may need to incorporate Blogging, Social media, Google Ads, Email Marketing, Marketing Automation, Search Engine Optimisation, and so on for your brand.
This is where your Digital Marketing Agency comes to play. You need a team with experience in the different areas of digital marketing to manage your brand.
The average cost for full strategic digital marketing monthly retainership ranges from N600,000 – N5 million depending on the scope of work and the number of personnel required to implement it.
Also, it is recommended to set aside a media budget for third-party platforms like Google Ads, Facebook Ads, Yahoo Ads, and so on.
There are different software for the different aspects of digital marketing. There are several full-stack marketing software that helps in all areas of marketing and one subscription will take care of your email marketing, Landing page, Chatbots, SEO, PPC, etc. HubSpot is a good example
The average full-stack marketing software costs between $250 to $5000 depending on the platform, the number of contacts, the number of users, the capability of the platform, etc.
Advantages of Digital Marketing
Budget Flexibility – You have the power to decide how much you want to spend on any digital marketing platform. You can program your Facebook Ads to run for N5,000 and once the budget is exhausted, the Ad stops.
Real-Time Analytics – You can get real-time insight into how your ad is performing and decide if to tweak it or not.
Not Dependent on Company Size – Digital marketing does not depend on size or structure. You can implement your Digital Marketing without any size factor.
Trust this post has been helpful, please leave a comment below and we will reply. o you need help, book a consultation with us via the contact form or chat button below.