How to block stolen phone
Smartphones are of luxury apart from the wide range of uses but of value (cost) they possess. This is why thieves love stealing smartphones (especially expensive models). A lot of phone theft is on the high rise. If your phone is stolen or lost, there are ways you can block it or even track it as one of the processes shows. The process explained in this post on How to block stolen phones and is not limited to Nigeria alone but can be used anywhere in the world.
However, if your gadget contains lots of private or sensitive files/data (images, contacts, documents etc) which you do not want anyone to have or that can lead to a lot of losses. Fear not as this post will help you prevent/block any other person from using your mobile device. Thereby securing your files and personality. Stolen / Lost phone. Block the IMEI Number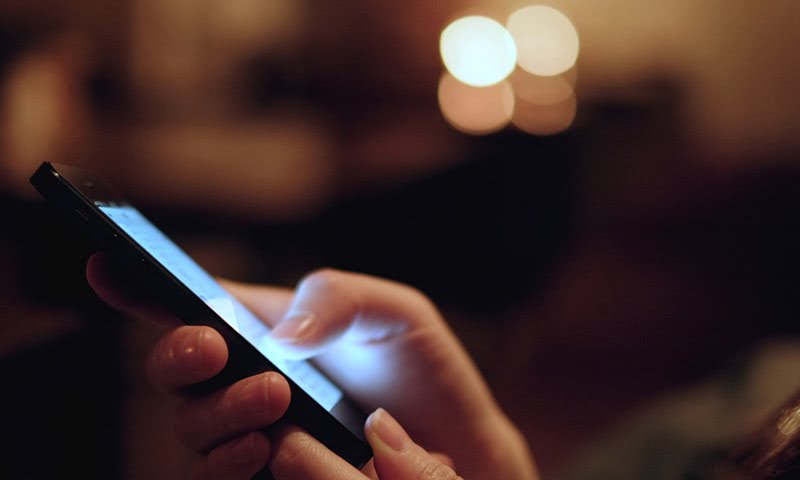 Read Also: How to block stolen or lost ATM card
What do you do when you lose your phone?
There are numerous things that can be done when your phone has been stolen. The best options have been enumerated below and answer this question of what to do when the phone is lost.
1 How to block your stolen/lost phone using IMEI number
Do you know you can block your stolen mobile device when it is lost or stolen via the IMEI? What is IMEI? It is known as International Mobile Equipment Identity (IMEI) number. Which is a unique identification or serial number that all mobile phones and smartphones have. It is normally 15 digits long. The IMEI number can be found on the silver sticker on the back of your phone, under the battery pack, or on the box, your phone came in.
You must note that every mobile device has its IMEI code. IMEI and SIM are two different entities and even if a thieve takes the SIM out or replaces it with his own card, the IMEI remains the same. You must be asking how can i use this method to block a stolen phone if I do not have it?
IMEI.info:
How to check IMEI?
You can find the IMEI by dialing a short number *#06#. It can also be printed inside the battery compartment of the phone.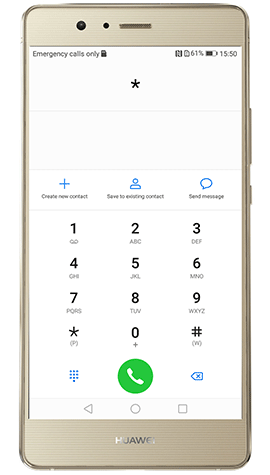 Also, the international mobile equipment identity number is written on the pack or box of the original gadget. – Ensure to keep the boxes for all new phones you purchase, or for fairly used, remember to ask for the pack just in case.
Also, do not worry if you do not have IMEI because below there is a method on how to block a phone without IMEI. Note, it is usually completely free for the device owner to request its remote blocking.
Step to block stolen phone with IMEI:
1 Use police to track phone
Visit your closest police office in Nigeria (applicable to anywhere in the world) and file a report about stolen or missing mobile devices. Provide the police with your IMEI number so that they can try to track and locate it for you. Sometimes, however, it is impossible to trace lost and stolen gadgets. If tracking and location of a phone are impossible even with the help of police, this second method is helpful too.
2 Use mobile Operator to block Device
Contact your mobile operator customer service and tell them your phone is lost or stolen and needs to be blocked by IMEI code. Your carrier will ask for a copy of a police report and your information. Provide the documents and your gadget will be distantly blocked by your operator. Such blocked gadgets can never be used with any other network again since carriers share a database of blocked devices. Besides, whoever finds or has your lost device won't be able to access your financial details and personal information.
2 How to block stolen/lost phone without IMEI number
For many users who do not have or know their IMEI numbers, there is another way to block your device without it.
Method 1 to block device without IMEI
This process involves you calling your network carrier whose SIM was on the phone. They may not be able to block your stolen device, but they can at least block your SIM card. Once your SIM card is deactivated, no one can use it to make calls, text, or do bank transfers.
Method 2 to block mobile gadgets without IMEI
For those that bought their device from any Nigerian mobile network, you can easily ask the mobile operator to block your device even without telling them your IMEI number. This is possible as they can access the 'call list' of their clients with authorized gadgets purchased from them. If this is your case, the company has to confirm your identity (make sure that you are the original device owner) and then it can block your gadget. All you have to do is make a request through customer support and identify yourself.
Read also:
20 free live streaming platforms
How to install and activate free Corel draw 2022
How to block any program from accessing the internet
How to Fix a Hacked Website
How to shop safely online
3 Using Find My Device for an Android to block phone
From your web browser on PC or mobile device, visit https://www.google.com/android/find in your browser.
2. Log in to the website with your Google account. Enter the email address and password for the Google account that was on the Android device you want to lock.
Skip this If you are already logged into the Google account associated with your Android phone.
3. Locate the phone icons which is in the upper-left corner of the webpage. Click the icon for the phone that you want to lockdown.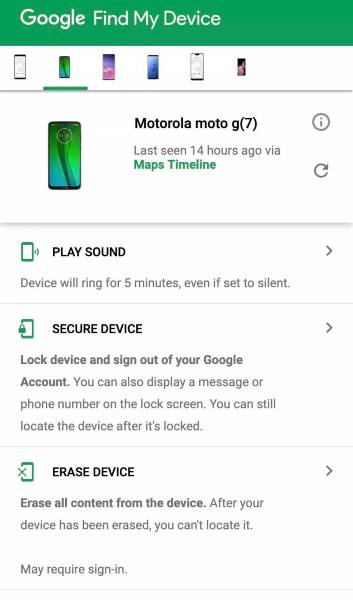 4. Click Secure Device. It's the second tab in the left sidebar menu on the webpage (for mobile see image). Doing so opens two text boxes below the "Secure Device" header.
5. Type a message that will display on the lock screen while your phone is locked. This is optional but recommended.
For instance, this could be "This phone has been lost. Please contact me." as a recovery message.
6. Type a recovery phone number in the "Phone number" text box that will be displayed on the phone screen. Be sure to type a phone number you can be reached at.
This step is optional but recommended.
7. Click Secure Device. This will place your Android under a lock, making it nearly impossible for someone to break into it or access your data.
Click Security Checkup to review recent activity on your phone.
If you find your phone, you can unlock it using the passcode you use to unlock your phone.
8. Delete all files. You can erase everything on your device. To erase your Android phone, use the following steps:
Click Erase Device in the sidebar menu to the left.
Click the green button that says Erase Device.
Enter your Google password, if prompted.
Click Erase in the pop-up.
4 How to block lost/stolen Apple Iphone?
If your iPhone, iPad, or iPod touch is lost or stolen
Sign in to iCloud.com/find on the web or use the Find My app on another Apple device.
Find your device.
Mark As Lost.
Report your lost or stolen device to local law enforcement.
If your missing device is covered by AppleCare+ with Theft and Loss, you can file a claim for your lost or stolen iPhone.
Erase your device.
You can get full details on how to block your stolen iPhone by clicking here
Final Note
You can block your stolen phone with any of the methods above. This usually takes up to 48 hours. Such blocked gadget won't be accessible through any other mobile network, so whoever has your device won't be able to use it as it becomes brick and useless.
In some cases, authorized phone users with legit insurance on their devices can request a device replacement. It would cost you some money, but you will end up with a new replacement for the phone.
The methods explained here on how to block any stolen phone can be used anywhere in the world. Did you find this article helpful? kindly share. We suffered a serious cyber problem that led to the loss of all data and we trying to come back and we need your support to share and love us.
Are you looking for how to block a stolen phone with an IMEI number in Pakistan? or looking for how to block a stolen phone with an IMEI number in the USA? The same step above is applicable
Are you Looking for any of the following: