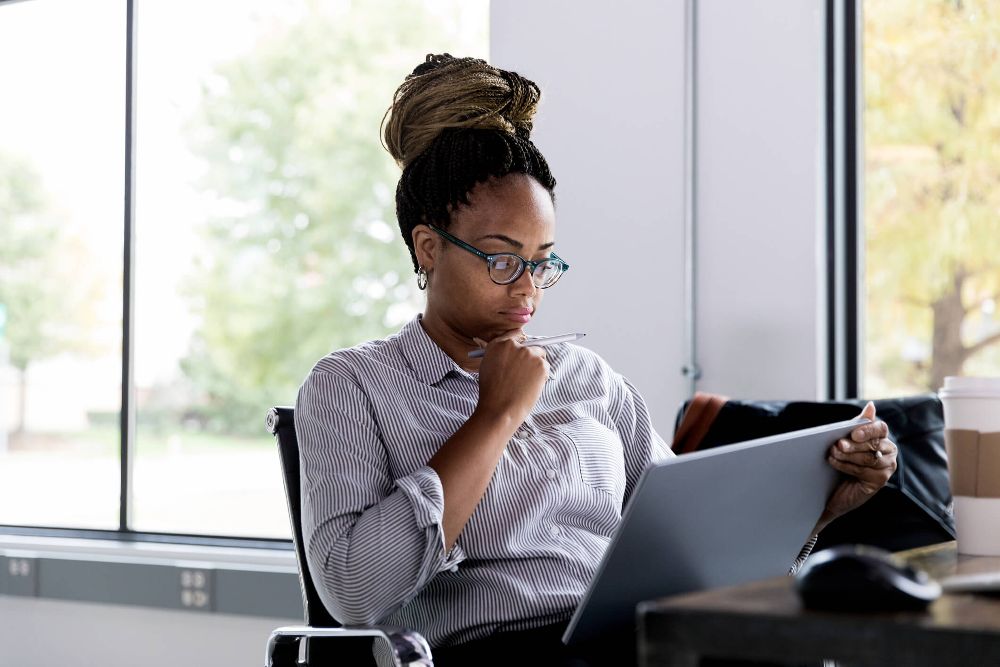 There are many Reasons to Hire a Good Copywriter. Copywriting is indeed one of the best ways to ensure that any content you create gets the attention and engagement it needs. Whether it's a blog post, an email, or a business copy, without good copywriting you'll be losing more than you gain in terms of clicks, leads, Engagements, sales, and for any other reason you're using it for.
Why Do You Need a Copywriter?
We can all agree that everyone is a writer, correct? Many of us feel we're lucid, articulate writers, who have excelled in our occupations or developed our businesses through talent, knowledge, and the innate ability to weave sentences together.
Why then does one need to spend a lot of cash(or any at all) on a copywriter?
Let's face it, there are times when you just don't know what to say, especially when you're trying to come up with something extremely smart about your brand, express something sensitive or passionate, or produce something unique for social media. Other times, the words flow readily, but in black and white, they don't seem to strike the right tone or communicate your message.
You may like writing and have a strong grasp of brand language, but you just don't have the time to generate much material while juggling your other responsibilities.
When you have computer difficulties at work, you contact the IT department. You employ an accountant because you don't have time to track down bills or balance your budgets. So you're having trouble with language or don't have enough time to create content? You should be on the phone with a copywriter right now.
Copywriters don't merely scribble words on a page. Brand management, the art of persuasion, knowing complex audiences and channels, a real knack for language building and creative writing, and borderline-obsessive grammatical knowledge are just a few of the talents and expertise they possess.
If you're still unconvinced as to why you need a copywriter, I've taken the time to compile a list of 12 Reasons to Hire a Good Copywriter
Reasons to Hire a Good Copywriter
1 – Your Business is New
When starting a business alone, your visual identity i.e your logo, website, and any printed materials you'll need is usually at the top of your to-do list. They're crucial – your store window is where you'll notify everyone about your new business and begin drawing customers. But setting them up is more than simply a matter of aesthetics: the language you choose for your new brand will define the tone for your new company, build the groundwork for its reputation, and set it apart from current rivals.
2 – Branding
It's not just new businesses that should consider their brand language, or how it reflects their company and communicate with customers. Even if you own or work for a well-known firm, you may have been stumbling along with online material or marketing brochures that were produced haphazardly a few years ago with no meaningful branding discussion.
It probably reads a little disjointedly or just doesn't reflect the true spirit of your job. Now is the moment to enlist the help of a professional. It's unlikely that you'll need to toss everything; instead, a few nips and tucks will suffice. However, taking a deliberate look at your brand's tone of voice will change how consumers and rivals see you.
Image source: Pexel, link for reference
3 – Website Makeover
The website is one component of publicity with which many organizations have been unsatisfied in recent years. It's been about 30 years since the internet first appeared, and at least 15 years since having a website became commonplace.
People who created a website 10 or even 5 years ago are discovering that their sites are already looking a touch old in terms of aesthetics, navigation, and language in today's fast-paced environment.
Many of my customers tell me that their online content has become outdated or overly wordy and that it needs to be rewritten to communicate the sense of an industry leader rather than a marketer checking a box.
4 – Less Grammatical Errors
It's understandable that not everyone is proficient in language, spelling, and punctuation. When creating online content, on the other hand, you want to make sure that every detail of your text is ideal for the giant Google machine, not to mention your brand and/or reputation as a professional expert in your industry. You know if you're a good writer or not, and if you're not, it's a smart idea to employ a copywriter.
Copywriters have a variety of degrees in disciplines that need excellent grammar, ensuring that they can create professional content for you, Google, and your audience. Furthermore, many copywriters have copyeditors on speed dial who can go through the text and detect any little errors that get through. Grammar is crucial for good SEO, therefore hire a copywriter to ensure you constantly have perfect grammar.
5 – The Power of Persuasive Copywriting
Persuasive text is essential when writing for the web. Not everyone, however, has the ability to generate convincing material that guides consumers through the sales funnel without sounding like a used car salesman from the 1970s.
Copywriters understand the significance of generating convincing material for their customers without relying excessively on sales speech since we all know how quickly This can turn off your audience. Because you lack the experience to tread the delicate line between being convincing and being sales-driven, your own material may come off as far too sales-y for your viewers.
Hiring a writer who can generate professional copy that converts readers into clients fast and effortlessly will eliminate any doubts about whether or not your material is too compelling (or not persuasive enough).
6 – A Copywriter is capable of Crafting Multiple Variations of Content
Copywriting encompasses not just the creation of blog posts and web material, but also the creation of copy for a variety of media. Copywriters with experience writing text for infographics, videos, and pictures may help you increase interaction on your social media channels and blog.
In reality, a copywriter may simply produce a blog post that can then be split down into other formats, allowing your material to be repurposed and distributed to a larger audience.
This is an excellent approach to cover all of your bases while allowing users to pick how they want to consume their material. There are copywriters who are trained in all areas of content forms, as well as those that specialize in certain formats in order to create a bigger effect. Whatever path you choose, a copywriter can assist you in creating all of the many sorts of material you require.
Writing content for actual people, not simply for SEO, necessitates variety, particularly in terms of content length. While lengthier content is still the most popular with Google, you should have a variety of lengths available, such as a short piece of 350-500 words or a medium-length piece of 800-1,500 words, so that your viewers may select what they want to read.
On a commute, someone could be more inclined to read a short content item and save the larger ones for lunch or after work. You must provide both alternatives to your readers. To give such capability, a copywriter may ensure that each piece of material is produced to varied lengths while keeping the same high-quality standards.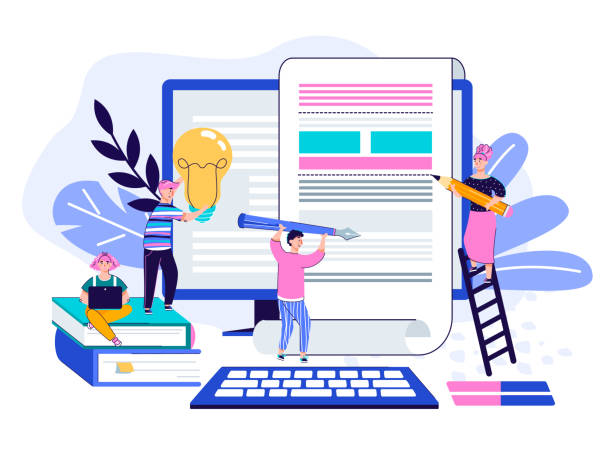 7 – You have important documents that need to be edited or proofread.
Copyediting and proofreading are frequently another string to a copywriter's bow. Most of us are grammar nerds and punctuation cops who like nothing more than poring over the material with a red pen, teacher-style, to pick out any mistakes, inconsistencies, or ambiguities.
Regardless matter how well you believe a piece of business communication is written, it's generally a good idea to have a copywriter (or proofreader) look it over. You'd be amazed what we find in even the most scholarly of documents.
Spending a little amount of money on proofreading – especially for a large or widely circulated book – might save you hundreds of dollars in reprinting expenses and reputational harm.
8 – Lack of Time
Copywriters are skilled at arranging words in such a way that they have the greatest impact and generate the most revenue for you. You can stop worrying about whether the text you spent twice as much time on is any good or will even work if you let a copywriter perform what they do best and effectively.
As a business owner or overworked employee, you probably don't have time to master the subtleties of copywriting, immerse yourself in your online copy, or provide regular or specialized content across numerous platforms, no matter how good your goals are. So, just like you would in other aspects of your job, delegate and outsource. Allowing you to focus on growing your company or leading your staff.
This means you may spend more time on another part of your business or sip your favorite cup of coffee or tea in the morning. Creating regular, interesting content may take a lot of effort, and hiring copywriters is a fantastic way to cut down on that time.
Expertly qualified copywriters can produce outstanding content in a short amount of time while still achieving the target you desire.
9 – Expert in the Field
You're an expert at operating a company. Do you use an accountant to keep track of your finances? Is it necessary to hire a lawyer to create your contracts? Are you looking for a photographer to shoot your pictures?
Hiring a professional copywriter to write your content is no different, and it is just as beneficial. Perhaps even more so, because strong content will be successful and help you grow your business in ways you couldn't otherwise. Employ someone who understands how to modify and produce online content, product descriptions, blogs, social media, emails, and newsletters.
You're not just getting someone who can create beautiful pieces when you employ a professional copywriter; you're also getting someone who can capture your services.
Copywriters are taught to study as much as possible about a variety of sectors in order to create high-quality content. Furthermore, many industry-specific copywriters have specialized training, making them ideal for writing for your target audience.
10 – External Point Of View
When it comes to writing content, you would assume that being highly familiar with your business is beneficial, but it might really be negative. For starters, if you're too connected to your business, you might not understand how perplexing your jargon is to newcomers or others who aren't familiar with it.
Secondly, you may find it difficult to remain neutral while writing about your own company and services. We all believe we can be until it comes down to it, at which point we start doubting and questioning ourselves, which you don't want to portray in your material. When you employ a copywriter, you can have someone write about your services in a positive way without relying excessively on jargon, resulting in a material that is both understandable and appealing.
11 – Multiple Communication Platforms & Formats
The variety of communication channels we're required to use to advertise our businesses nowadays might be daunting at times. From social media platforms to blogs and websites to more conventional print brochures, magazines, pamphlets, flyers, and advertising, there's something for everyone.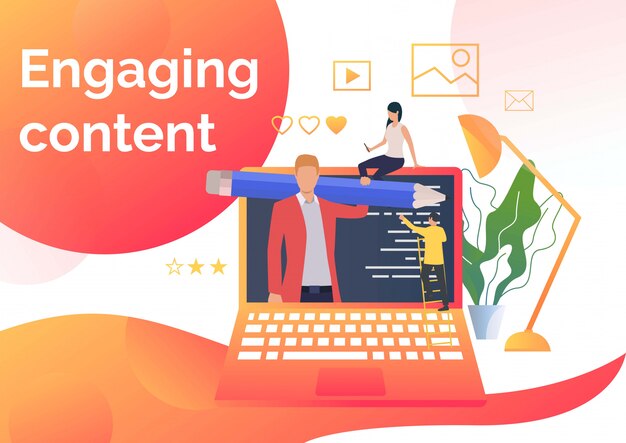 Writing enough material to feed all of these channels on a regular basis, while maintaining a consistent tone of voice and customizing information to each channel's unique target and goal, appears to be a difficult order. So enlist the help of a copywriter: we're smart, qualified, and geeky enough to enjoy it.
12 – Ability to Make Any Topic Interesting and Fascinating
Anything can be made to seem interesting by copywriters. And by anything, I mean anything. I won't identify any of my clients, but I've heard of copywriters who have effectively raised the awareness of the UK's Dog Collar Museum by bringing air conditioning systems to life, immersing audiences in the intricacies of aquatic weed killer, and bringing air conditioning systems to life.
Copywriters are excellent at familiarizing themselves with the subject and bringing it to life to make it engaging, interesting, and relevant, reaching your target audience to establish a reputation and generate sales, no matter how specialized or technical your product or organization is.
Bio: Anthony Maduka is a web designer, Digital marketer and tech blogger. Writes for Digiconceptng blog. Linkedin profile