How to pay for Facebook Ads in Naira
Facebook has come to become a social media platform that has impacted the way we do and run businesses online. With Facebook ads, you can be sure that your product or services will get to a lot of people. You can target anyone anywhere which is why it is an effective way to put yourself (brand) out there.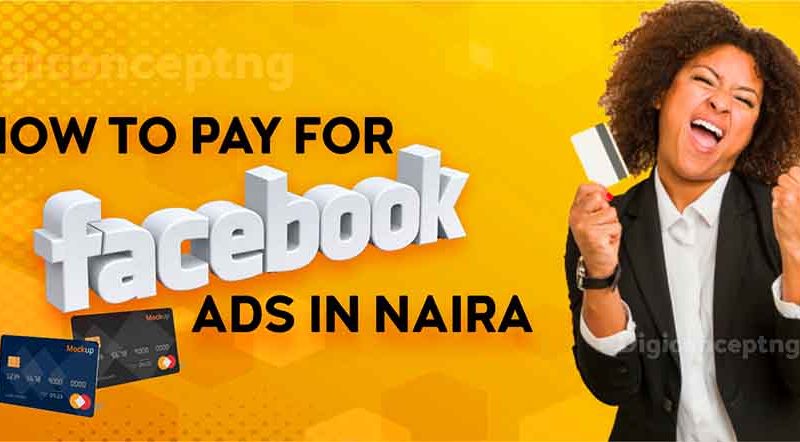 In the past, people have to use a dollar account before they can run ads on Facebook. This can be a herculean task as the stress of funding a dollar account and the service charges you pay for such account and card maintenance could be converted to more advertising costs to boost more leads/sales.
Now there is a way to run your ads on Facebook and pay with your debit card in Naira without stress. The solution is "payU".
Read Also: Editor encountered an unexpected error in WordPress
Read Also: How to block your bank ATM card if lost/stolen
Read Also: How to recover a hacked Facebook account
Disadvantages of using a dollar dominated facebook ads account
Some banks place restriction on the debit naira card
The Dollar-to-Naira conversion rate is high and adds an unnecessary expenses
Difficulty in calculating ads spending due to Dollar-to-naira fluctuations
Some incurred debts due to exchange rates, rejected/declined debit cards or monthly international spend limit.
Point to note
Please note that before you can pay with PayU, your Facebook ads manager currency must be set to "Naira" and you must see the "Local Cards" option in your Facebook Ads manager payment methods.
If you change your FB ads account currency from dollars to Naira, you might not see the PayU option in your payment methods. Hence, you might have to create a new Facebook account.
Easy steps on how to run your facebook Ads in Naira
First, you need to log in to your Facebook account.
Go to your Facebook Ads Manager payment methods page and click on "Add Money".
Select "Naira Payment With Mastercard and Visa – PayU".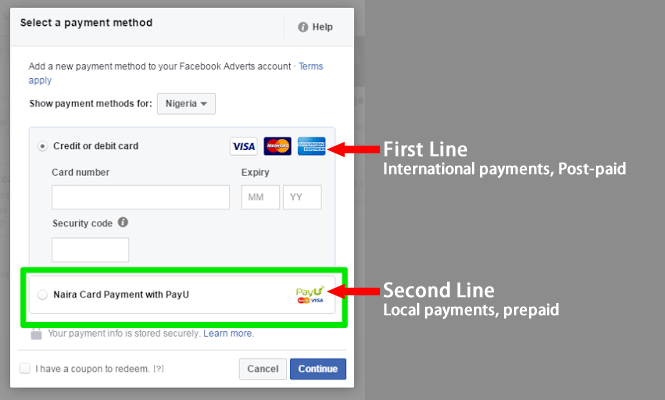 Input the amount you want to add to your Facebook ads account and click "Review Payment".
Click the "Make Payment" option.
You will see the PayU page interface, click "continue".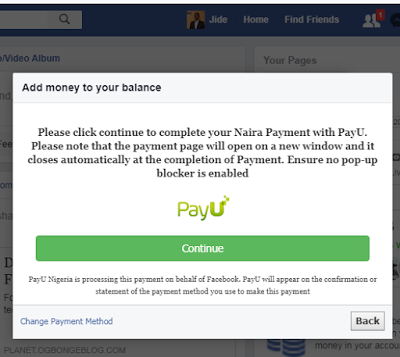 At this time, you will be redirected to a page where you enter the details of your Mastercard or Visa card. Provide the card details and click "Pay".
Select the method you wish to receive OTP;
Now click the option to confirm you accept terms & conditions and click "Submit".
Enter the OTP and click "Submit".
If all goes well, you will see "your transaction was successful".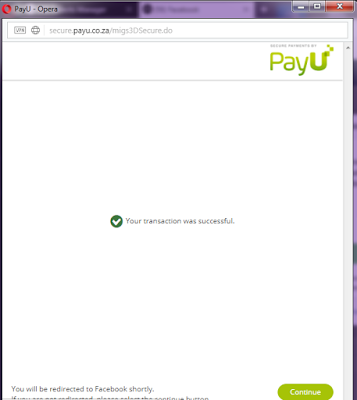 If you wish to set up billing, visit the billings section of the Facebook ads manager to check the Naira balance of your Facebook Ads account.
Note: Most banks require you to register in order to perform online transactions. Almost all banks in Nigeria master card/visa card works with PayU payment processors.
In addition, some banks Master cards like Zenith bank, Access bank master card, UBA prepaid card, FCMB card and some say GTB worked for them without payU. I had issues using my GTB Master card but my Zenith Master card worked seamlessly without even switching to payU.
Conclusion
I trust this post will help you solve the problem of running ads in naira on Facebook. If you have challenges, kindly leave a comment and we will reply.
Are you Looking for any of the following: